Taking over the gambling world with cross-border payments 
| By Berta Puignou
Thought payments providers had done everything they could to make operators' lives easier? Think again! AstroPay is eliminating the pain points of cross-border transactions by transforming the experience for operators and users. Through ongoing innovations like single integrations, AstroPay is helping the gambling industry reach more players and take over the world.  Sara Rita, chief commercial officer at payments provider AstroPay, talks to iGB about the cross-border payment revolution. 
With the rising demand for effective cross-border payment solutions, it's more important than ever that providers like AstroPay get it right. Why? Because cross-border payments are very beneficial as users are seeking more options and better prices in international markets, encouraging these transactions. Also, cross-border payments mean that players could be interacting with a merchant who's based anywhere in the world. These transactions have increased in the gaming industry, meaning there is a huge opportunity for payment providers to put cross-border transactions at the forefront of their offering, especially with more and more markets like the Netherlands legalising online gambling and Curacao re-regulating.
Why are cross-border payments important?
Global companies are always looking for new, innovative and easier ways to encourage cross-border payment transactions. This is so they can attract users from multiple different geographies with ease and keep payments compliant in all of the relevant markets.
Over the past few years, these transactions have increased exponentially in the gambling industry, and that's why AstroPay has ensured it has made cross-border transactions the core of its offering.
"We keep expanding into new geographies and industries, trying to reach those who need cross-border payment solutions. Ultimately, we keep growing our presence, replicating the success and the knowledge we developed in our core market of Latin America."
Challenges with cross-border transactions
Growing into new markets can prove tricky, especially since getting cross-border payments right hasn't always been smooth sailing. In fact, cross-border transactions have encountered the same four recurring challenges over the past decade: high costs, slow transactions, unsatisfactory transparency and limited access.
Because of these ongoing difficulties, governments are looking to facilitate the globalisation of the payments sector and this has started by addressing the core challenges on a macro level. In 2020 the G20 made improving and enhancing cross-border payments a key priority and the Financial Stability Board (FSB) requested coordinated international participation from banks, other financial institutions and relevant companies. This means that financial entities and institutions will start adapting their processes to make cross-border transactions more efficient, but AstroPay has already led the way by alleviating challenges surrounding cross-border payments in their product solutions.
How has AstroPay conquered these challenges
AstroPay had already simplified the cross-border payment process by allowing users to make international transactions without using a credit or debit card. And that's not all; understanding exactly what their users needed was paramount to enhancing their cross-border offering.
"We just launched a Visa card that you can generate directly from the AstroPay app and that you can use anywhere in the world where Visa is accepted. And we have a lot of other features that we keep adding to the wallet, such as providing users with multiple currency accounts," Rita explains.
"Merchants also tap into a user base of several million customers who use AstroPay for their online purchases and we work closely with the merchants on acquisition, retention and stimulation campaigns and co-marketing actions."
Working to give the user what they want from a payment's provider
AstroPay tackles the challenge of unsatisfactory operational transparency by being open, honest and straightforward in the way that transactions take place. "We make sure that from the start we walk our customers through how it all works and how cross-border transactions are handled by our platform."
Ticking off transparency in the long list of user needs is one thing, but with this comes added costs. As with any product, making sure cross-border payments are cost-effective is imperative, especially when it comes to customer satisfaction. "In terms of the user, we really focus a lot on not just guaranteeing lower costs, but to make it free for them to use," Rita explains.
For AstroPay users, the wallet is completely free. It's free to open a wallet, it's free to upload funds into the wallet and it's free to transact. Rita says that "this is a key differentiator between AstroPay and its competitors" who usually charge credit card processing fees or other transactional fees.
Payment speed in the gambling industry
Simplicity and speed are essentially the crux of what users want and in the gaming industry this means that deposits and withdrawals need to be speedy. For example, a user might be betting during a live match and need to move money fast; this is where AstroPay leads the pack.
Fast and effective payments are the name of the game with AstroPay, through hundreds of consumer-recognised payment methods. A quick, easy, and reliable payment process that delivers on its promise: "A slow transaction can be a huge inconvenience for both the merchant and user, which is why AstroPay has made to and from transactions instant, including cross-border payments," Rita explains.
Reaching the world by one single integration
So users have easy transactions but how does a payments provider like AstroPay make their product offering relevant to each market? The four main challenges aren't the only things to consider in this instance, you also have a hefty list of regulations and laws that you need to abide by before even setting off. Why? Because the implications of not being compliant, especially in the payments industry, can result in huge fines and a bad reputation.
As a global merchant, managing a portfolio of hundreds of payment solutions can be extremely demanding, and very heavy on the wallet. That's why solutions like AstroPay are the pot of gold at the end of the rainbow – they take all of the payment-related hard work and help merchants reach the world with one single integration.
AstroPay could be compared to a remote game's server, but for payments, where a supplier's platform provides casino operators access to thousands of games from a single point of access. In AstroPay's case, it provides a similar service, with more than 200 payment solutions integrated into its platform. This seamless integration encourages increased conversions and elevates the number of consumers that merchants can reach.
"Having a partner like AstroPay that offers hundreds of different kinds of payment methods into one API, into one integration, into one single contract, makes it a lot easier," Rita says. "That really unlocks the world for the merchants as they want to expand into new markets or start a new relationship with a local payment provider – they can simply enable your payment solution through an existing integration with AstroPay."
Having a single integration sounds like a very enticing offering, but how do you make sure a user knows exactly what they're getting and how it works? High adoption rates are, after all, the key to product success in any industry.
"We make sure that from the start we walk our customers through how it all works and how cross-border transactions are handled by our platform," Rita highlights.
This continuous flow of information allows for better cross-border transaction predictability, which has proven to be tricky for merchants in the past. AstroPay's platform also features advanced reporting capabilities where they can easily download their transactions and costs in a fast and effective way to be able to better comprehend their processes.
Keeping up to date with changing regulations
This oversight of customer activity is vital. Arguably, there's nothing more important than a payments provider staying in-the-know when it comes to regulations. Regulations are in constant flux and, if you're not fully compliant, businesses run the risk of fines, reputational damage and even the prospect of losing your licence.
By keeping abreast of regulatory change, AstroPay aims to provide partners with peace of mind, knowing that compliance is at the core of its business.
"It's a very big challenge to keep up to date with the regulations – for us, and for our merchants, in particular in the gaming sector, they change at a very regular rate," Rita explains. "New rules, new regulations are happening all the time.
"We've become experts in creating a framework where flexibility is necessary and we know how to address changes of regulations in a very fast and very efficient way.
"On top of that, having all of these payment solutions concentrated in one place where transactions end up makes it a lot easier for the merchant in terms of their reporting to the authorities, their reconciliation, their transaction monitoring and all of that. So we simply file all of it in one single place, instead of them having to log into a variety of systems."
Predictions on future cross-border processes
When AstroPay started its operations around a decade ago, payments were very different from what they are today. The landscape created high barriers to entry, and fragmentation between markets – in many ways little has changed.
"Starting from an emerging market as we did, we know how to make challenging situations a lot simpler for our customers, so we're looking at replicating that story into other geographies and we are going to make it easier for merchants to expand their international footprint even further."
Since its early days in Latin America, AstroPay has expanded its reach into multiple markets and it's not looking to stop any time soon.
It is already present in the UK with their partnership with Wolves football club a sure sign of growth on the country. "For AstroPay, partnering with Wolves demonstrates our growth and helps us increase our visibility in the UK and strengthen our positioning in current markets," said Rita. "Their ambition and determination resemble our philosophy and their focus on building a strong community that supports the club is something we are trying to do with our network of users."
AstroPay is full speed ahead in Africa, Asia, Latin America and next the supplier aims to take the Australian market by storm. "We're expanding very fast to help all our merchants scale their operations globally," Rita commented further. So, will AstroPay's passion for cross-border payments revolutionise the payments world? All bets are on.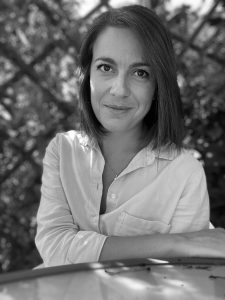 Sara Rita, is a Fintech and Payments expert with 10+ years' experience in alternative payments, card acquiring/issuing, open banking, and digital wallets. She started in the industry in 2009 joining what is now the Paysafe Group, having spent a number of years there, building and scaling commercial teams, leading various projects and products, as well as growing a wide network in the payments and igaming space.
She now acta as the chief commercial officer for AstroPay, a leading digital wallet in emerging markets.