Taking the lead: Women in power in the gambling world
| By Laura Gumbrell
|

Reading Time:

5

minutes
Over the past decade, there have been widespread discussions around ways to get more women into industries that are predominantly male-led. Take the STEM debate, for example, where only 33% of women are in science, technology, engineering or mathematics roles. The same can be said for the gambling industry, even though in March the Gambling Commission reported that, in the UK alone, over 40% of women have actively gambled in the past year.
iGB spoke to Tatyana Kaminskaya, head of game aggregator at Softswiss, about what the biggest challenge is for her as a woman in power, and how her nomination for iGB's Most Influential Women award is the first step on the journey to change.
While gender is irrelevant to what makes a good leader, Kaminskaya says it is so important to recognise the vast opportunities within the igaming sector to champion the next generation.
Women are excelling in the corporate world and now the spotlight is finally on them which paves the way for recognition in the gaming business.
Kaminskaya is passionate about the topic. "Recognition for women in this industry is so important, to me and in general," she says. "In my view, there can never be enough of it and there can never be too much of it."
Big ideas, big change
Working at one of the most recognised online casino software providers, Kaminskaya is leading the pack when it comes to women in positions of power. Having been at the helm since day one, her role has become integral at Softswiss. She's currently serving as an intermediary between operator and game vendor, helping to move initial ideas from the drawing board to the show floor. So why is this role and this product so imperative to the success of Softswiss?
The game aggregator platform is an innovative new content hub that unites 13,000+ games and 270+ international clients in the igaming market, which is no mean feat for a head of department. With a product portfolio which boasts 24/7 customer service, singular API integration, a multitude of games and contemporary currencies including crypto, it's clearly been hugely successful to date and this is very much down to Kaminskaya.
"The game aggregator is very important, it helps businesses' processes become more streamlined, which is one of the biggest challenges they were facing before using Softswiss. Ultimately, you can't start your business if you spend too much time preparing everything and trying to work with a messy process," she explains.
The workings of this new side of the business are very much behind the scenes and Kaminskaya says it's in this that problems lie and getting the industry to understand what they do has been an ongoing pain point. "We've always struggled a bit to explain our role to operators and providers," she adds. "Being the mediator between those roles is hard to explain."
Despite this, the team has started to make a case for itself and the game aggregator platform has become Softswiss' most in-demand product in its portfolio.
The role at hand
Inevitably, the role of head of game aggregator has had to develop to keep up with the company's quick successes, many of which came unexpectedly for the team.
"We didn't expect to grow as fast as we did – being the biggest project in Softswiss' portfolio wasn't anticipated initially. However, I understand why the platform is in high demand as we constantly reach out to our leads and any new clients that need this solution."
So what are Kaminskaya and her team doing differently from others in the market?
The key is a customer-first approach. "Customer service has always been our focus. You can have an idea, and you can have the opportunity, but neither things work on their own and that's why we put time and effort into making sure that we always put the customer first," she says. This point is elevated by the fact that more than 50% of her diverse team is focused on customer care.
"Due to our customer care and customer success, our retention is extremely high. This enables us to have the flexibility to provide above and beyond what is in the original agreement. We are there for our customers all the time, and that's what drives us. It's what pushes us forward and this is my primary focus as head of this product."
While many businesses are streamlining internally, Kaminskaya suggests focusing on the outputs where Softswiss are head and shoulders above the rest.
"A lot of competitors are trying to mix business development and account management – not separating those branches. I think it is so, so important to focus on all the different parts individually as there are so many that need specific focus."
The positives outweigh the negatives
Of course, with any new business venture come learning curves. As head of this product, it's clear Kaminskaya is keen to identify potential blockers and find solutions quickly and efficiently.
She has highlighted these blockers at Softswiss. She explains: "We don't have the most resource-efficient business strategy – we hire more and more employees to cater for a certain level of personalisation but the positive to this is that our clients feel that they're always getting a more tailored and personalised solution.
"They can come to us with a unique problem and trust us to resolve it. Other companies are prioritising effectiveness, but we prioritise our customers."
Taking on the world
Kaminskaya focuses on the bigger picture and doesn't see challenges as a bad thing, that's why her two-year plan is not only about growth but the speed of that growth.
"The next stop for my role is focusing on the global market. Maybe that's why I'm highlighting the speed – I think we need to be quicker," she clarifies.
"There are a lot of game providers and a lot of games. But we've been focusing on Europe. We are starting to enter LatAm, Asia and those markets are so unique. Even with our huge portfolio, we don't have enough solutions, so that's definitely what we are trying to focus on next."
The secret sauce for success
The exponential growth that the gaming and gambling sector boasts shows clear opportunities and, while innovation is growing all across the vertical, those in the decision-making process are paramount to long-term successes. More often than not, it's down to the person rather than the skillset.
"I'd say consistency and transparency have been the keys to my success," Kaminskaya explains. "It's really important for me to do as I promise. I've learnt a lot along the way. I think working with people is essential and to recognise people's strengths and weaknesses and people's general competence is so important to me."
As a woman who has carved out a successful career in igaming, and being named among iGB's list of the Most Influential Women of 2022, Kaminskaya couldn't be prouder of the recognition she and her fellow female leaders in the industry are receiving.
"It's important for campaigns like this. Being part of this inspirational campaign makes me very happy because if I can motivate someone, or help inspire someone, then it brings me joy and more sense to my life."
The gaming industry is forever evolving, and with this constant change, comes opportunity. One of the greatest opportunities? For more women to come into gaming and take the reins, following in the footsteps of these great influential women like Tatyana Kaminskaya.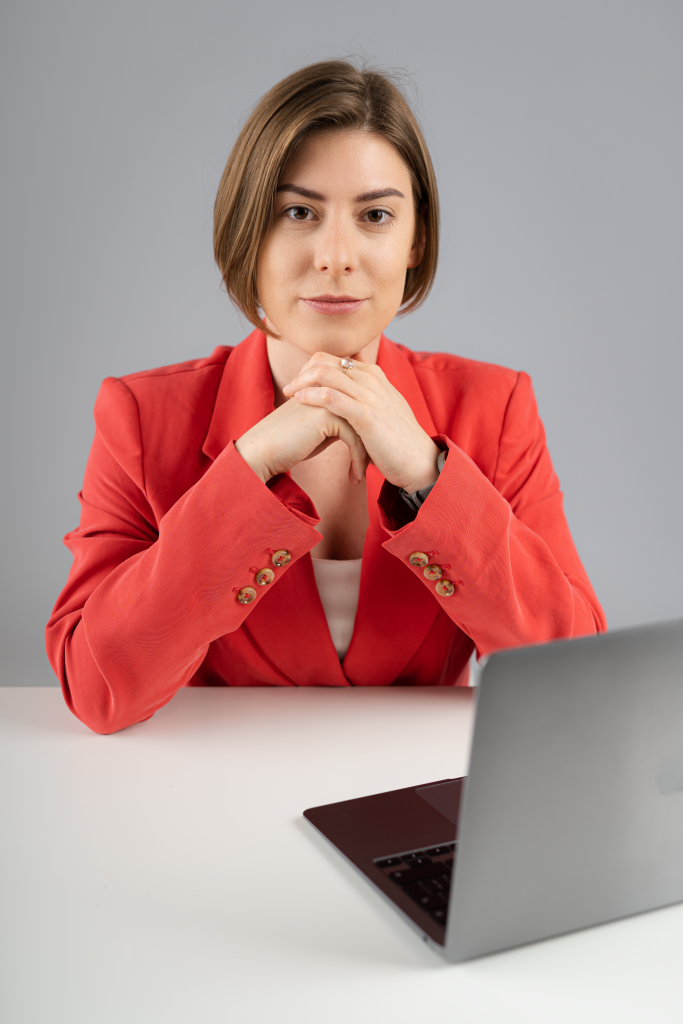 Tatyana Kaminskaya has been working at Softswiss since 2016. Her first role was an account manager, after which she became first deputy team lead and then head of game aggregator. Tatyana has helped her team navigate everything from service desk automation, national certification, deal negotiations and forced relocations of staff in view of recent events. Currently, she oversees the work of five departments within the game aggregator (almost 80 professionals), working with team leads and deputies. The teams within the department essentially make up companies within a company, giving them agility to make quick decisions and pivot towards client needs quicker.