iGB Diary: feminism gets fickle, Lottoland epic fail, Times wants it all, iGaming Tracker
| By Stephen Carter
Happy Friday igamers! In this week's missive: Denise is too greedy to be an feminist icon, Lottoland finally goes too far Down Under, The Times eats cake and iGaming Tracker proves the status quo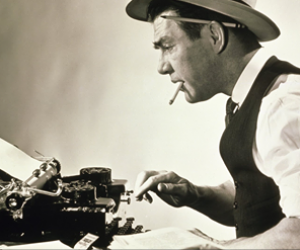 Hello everyone! Welcome to another bumper installment of the Diary. In this week's edition, Denise is deemed too greedy to be an icon for the equal pay movement, Lottoland finally pushes it too far Down Under, The Times wants to stuff its face with cake (again) and iGaming Tracker shows why the status quo is as it is in casino.
The fickleness of feminism
Given the persistent imbalance between the earnings of men and women across the Western world, you'd think the news that Britain's highest-paid boss is now a woman might have been received rather well. But it seems Bet365 founder Denise Coates does not provide the shining example to others one might assume she would because, in the words of a Daily Mail writer, "her fortune has been built on the backs of the addicted and the hopeless". Even The Guardian, the supposed media champion of equal pay, can't get past the industry Coates works in, berating her for taking nearly half the company's yearly profits in her own salary (it hasn't, however, pointed out that she does not always do this). Although The Guardian concedes "she does not represent the most rapacious and damaging forms of the industry, the fixed-odds betting terminals" and that "unlike her rivals, she has not moved operations abroad to dodge tax" the overall idea is she's an example of inequality, rather than equality. Coates took a huge risk by borrowing millions in her early twenties to start a business in a heavily male-dominated industry, created thousands of jobs that even today remain in her home town of Stoke-on-Trent and has been awarded a CBE by the Queen, and In any other industry she'd surely be celebrated rather than derided in such a hypocritical fashion. No wonder she keeps such a low profile.
Epic fail for Lottoland Down Under
Last week Diary reported on Lottoland's decision to stop trying to play nice with Australia's state lotteries and newsagents and instead go head to head with them by offering an A$100m jackpot based on an Oz Lotto draw for a much smaller $30m. Unfortunately for the secondary lottery provider, the move seems to have backfired spectacularly. After months of threats of a ban by various state governments, it was in fact its home state that stepped in and stabbed it in the back this week. The Northern Territory is home to most of the country's online gambling companies thanks to its favourable tax regime and somewhat pro-gambling stance. So it was perhaps a surprise to Lottoland when its government announced it was banning bets on Australian lotteries, meaning Lottoland can no longer take bets on those draws from anywhere in the country under the terms of its licence. The news is obviously a big blow to Lottoland, although bets on overseas lotteries such as giant Powerball draws make up the bulk of its business in Australia anyway so it's certainly not game over for Lottoland Down Under. But it would seem unwise for the operator to plan any more maverick activities such as last week's — after the NT government's actions this week, it's certainly not outside the realm of possibility it could find itself facing an outright ban in future if it does.
Times wants to have its cake and eat it too
Given The Times has been shouting with one of the loudest voices lately about problem gambling and the 'wicked' gambling firms that perpetuate it, an article the newspaper published on Monday seemed rather incongruous. "Bookmakers should not be allowed to refuse bets on Irish horse races, says Brian Kavanagh, the chief executive of Horse Racing Ireland" began the piece, which went on to explore the plight of those poor racing punters who were unable to get their bets on because their accounts had been restricted or closed. The newspaper doesn't seem to be able to make up its mind – gambling is wicked and gambling companies should be driven out of business, but at the same time they should be forced to take ALL bets a punter wants to make? Isn't that a bit like saying pubs should be better at recognising alcoholics but also that no pub should ever be allowed to turn away a thirsty drinker? Four paragraphs in, the article rather confusingly sums up the current media sentiment with the sentence: "Bookmakers have been criticised for encouraging problem gamblers while simultaneously preventing others from betting altogether." Quite. Damned if you do but damned if you don't might be a better way to describe the current mood towards gambling companies.
Time (and the casino market) waits for no-one
An oft-cited criticism of casino sites is that they all offer the same games from the same providers and are undifferentiated from each other. But as this month's excellent and exclusive iGaming Tracker analysis (paywall) shows, there are marked differences in how players experience these slots across different operator sites. Indeed, that the game-operator combination which performed best in Ken Muir's test exactly reflects the current status quo in the industry indicates that customers do notice and appreciate these variations, however minute and subtle they may appear when considered in isolation. As Ken points out, it may only be "a matter of few seconds and the games always end up loading anyway', but the cumulative effect of these differences give customers a strong indication of the attention individual developers and operators are paying to their service levels. Indeed, with gaming growth showing signs of stagnation at the big listed sportbook-led operators such as Paddy Power Betfair of late – arguably the biggest blot on Breon Corcoran's copybook at his time of leaving – this has opened the door to casino-only challenger brands with fresh ideas and disruptive products, from the likes of Videoslots' tournament formats to Slotsmillion's early embrace of VR. Look out for our series of articles exploring these developments with the likes of Gamevy and Microgaming next week.
Happy weekend, igamers! See you back here next Friday.