iGB Diary: fines, MPs and lies
| By Hannah Gannage-Stewart
This week we ponder who will be the target of the GC's next major fine and query the legitimacy of Tracey Crouch's moral high ground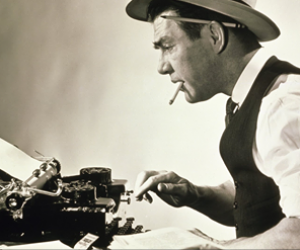 In this week's diary we ponder who will be the target of the Gambling Commission's next major fine and query the legitimacy of the moral high ground taken by Tracey Crouch yesterday. Was it a well reasoned stand against the government's disregard for the vulnerable? Or was yesterday's letter to the PM more rhetoric than reality?
Everything's fine
If you think the GC's gone a little quiet lately, it may be because it's busy calculating its next raft of gargantuan fines. The rumour mill has been churning out speculation over a big fine for a sizeable north of England-headquartered operator for nearly six months now but iGB hears a smaller household name is also staring down the barrel of a £22m rap on the knuckles. Those in the know say the plucky online casino has enlisted the services of a seriously heavyweight lawyer to barter down the headline figure significantly before it's made public. Whether the casino in question breaks even after the legal fees is anyone's guess! In fairness to said casino, iGB understands that it is not uncommon for the GC's fines to start sky high and be whittled down by lawyers before they find their way to the press. Fines dished out to 888, William Hill and Paddy Power Betfair, for example, are thought to have started considerably north of the figures published after all the possible mitigations were wrung out by their legal teams.
Resigned
Tracey Crouch's resignation yesterday has attracted the usual scrutiny from Twitter. The notoriously left-leaning social media platform was, somewhat unsurprisingly, broadly supportive of the sports minister's principled stance. Offering his applause across party lines Labour MP David Lammy said she could hold her head high after fighting the good fight against FOBTs and 'putting principle ahead of ambition' after the chancellor announced during the budget that the minimum stake would not be reduced to £2 until 2019.
The campaign to reduce the stake on Fobts has taken many years to realise. I know because I was there from the very beginning how much you have pushed for this from behind the scenes. You can hold your head high. Well done for putting principle ahead of ambition.

— David Lammy (@DavidLammy) November 1, 2018
Former pro-poker player and broadcaster Victorian Coren Mitchell was similarly supportive…
— Victoria Coren M. (@VictoriaCoren) November 2, 2018
While, controversially, CEO of Glück Group (the recently merged combination of Gamevy and Glück) flagged the gaming industry's reservations about the basis on which the decision was made.
— Paul Dolman-Darrall (@MrPaulDD) November 1, 2018
Others headed straight online to check Crouch's voting history and were quick to point out that the minister's concern for the poor and vulnerable is less evident from her voting record on benefits, housing or legal aid.
FIBTs
According to Tracey Crouch's resignation letter, the industry has, to coin the Daily Mail's hysterical headline, "blood on its hands" because two people commit suicide every day as a result of problem gambling. This stat, casually tossed in there like a hand grenade and totally unsourced, deliberately weaponises suicide on behalf of the Campaign for Fairer Gambling and its supporters inside Parliament. Because the fact that more than 700 people in the UK die at the hands of the industry every year, as Crouch and the Mail would have us believe, is pretty shocking right? Too right. Except it's a massive lie as far as the UK is concerned. It's taken from a 2010 study of suicide victims in Hong Kong which found that of the 19% who displayed evidence of gambling behaviour prior to death, some 47% involved individuals who were indebted due to gambling. Note the addition of the description "indebted" – this in Hong Kong where there are zero responsible gambling policies in place and debts are collected via the use of largely unregulated means, including violence. So how does the UK bookmaking industry respond? That's hard to say. They could state that the factors underlying suicide are myriad and complex, and the number of annual cases in the UK which gambling behaviour actually figured to any degree at all are miniscule and could probably be counted on two hands. They would be slammed for being insensitive and told that "X number is too many anyway". With Zarb-Cousin and Derek Webb switching their attention to an online sector subject to around 90 regulatory investigations into alleged responsibility and money laundering failings, their end game of total prohibition no longer appears fantastical. Or are we now the ones being hysterical? Possibly but these are dark days indeed and the industry needs to find ways of fighting back against this underhand and nasty politics and quickly.