iGB Diary: Positive PR, crypto crazy, over it, dining in the sky
| By Hannah Gannage-Stewart
This week, Paddy's takes feelgood PR to new levels, Gib goes all-in on crypto while Alex Dreyfus suffers a bad case of ennui regarding the whole thing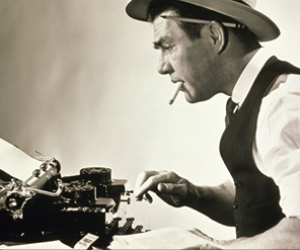 A slightly abridged Diary this week as we have been co-opted in to helping drag the record-breaking, biggest-ever issue of iGB over the finish line. But were we going to let this get in our way and let you all down? Of course we weren't. In this week's missive, Paddy's takes feelgood PR to new levels, Gib goes all-in on crypto while Alex Dreyfus' suffers from a bad case of ennui regarding the whole damn thing. Oh, and how high can you go for dinner?
Positive PR… for a change
Paddy Power is famous for its publicity seeking strategy of paying out on results before they've been confirmed – although after ending up with egg on its face when it paid out £800,000 on a Clinton win in the US presidential election one has to wonder if it will be quite so quick to call things in future. This week it took a step in the other direction by paying out on an event long after the result came in. Northern Ireland football fans were outraged back in November when a referee incorrectly awarded Switzerland a penalty kick that resulted in their scoring and dashing Northern Ireland's hopes of a spot in this year's World Cup. This week the referee publicly admitted his error and Paddy Power promptly announced it would refund all punters who lost money by backing Northern Ireland. While it won't do much to appease disappointed fans, it's the kind of feel-good gesture the bookie is famous for and that gets the industry into the press for the right reasons rather than the wrong reasons, the latter having been much more common of late. We think others in the industry should take a leaf out of its book and come up with some creative PR strategies of their own.

Crypto crazy
Gibraltar's scramble to lead the jurisdictions on blockchain took another step forward this week. The Gibraltar Blockchain Exchange (GBX), a subsidiary of the Gibraltar Stock Exchange, revealed plans to raise $6m through an initial coin offering (ICO). Dubbing itself the "Crypto Harbour", the GBX will issue up to 60 million 'Rock Tokens' (geddit) between February 7 and February 14, as part of its mission to develop a fully tokenised stock exchange system. "Built upon principles of decentralisation and community consensus, we seek to create a new era of trust, openness and global acceptance for the crypto industry, one quality token listing at a time," the exchange's website says. GBX has already raised US$21m in a closed 'pre-sale' of the tokens last month, but Minister for financial services Nick Cowan – the brains behind Gibraltar's crypto exchange – is reported to be in London next week drumming up interest in the forthcoming ICO. It follows Gibraltar's trailblazing move last month to become the first jurisdiction in the world to introduce a regulatory framework for companies involved with blockchain technology.
Blockchain fatigue
Gib's enthusiasm isn't shared in all quarters of the industry however. When Mediarex Sports & Entertainment CEO and former Chilipoker poker boss Alexandre Dreyfus tweeted on Thursday about the upcoming American Poker Awards, he initially kept it straight with a brief blurb about the details of the event, suggesting it was "Time to discuss categories & nominees". Four hours later he appears to have recognised his error, posting another tweet that said: "Oh, wait. Maybe we should rename them to the American Blockchain Awards to get the attention of poker players." We understand the sentiment entirely Alex, it seems everything has to have a crypto, blockchain or ICO component to get people interested these days, but frankly, it's all getting a bit bizarre. One of the more ludicrous potential uses of blockchain to be hyped recently came in a story this week about a Dutch start-up that is creating a blockchain based app to allow people to consent to sex. Really? Apparently, the idea for the app came about as a response to #MeToo. Somehow it seems pretty unlikely a blockchain app would have prevented the tales publicised as part of that social media movement. What's next? Blockchain can solve world peace? Perspective people, blockchain may be great but there's a limit.


Dinner dates
As we enter the final countdown to ICE 2018, the Diary is delighted to see that the industry has decided to schedule all of its posh get-togethers simultaneously on 6 February. Presumably the evening of the first day is the only option for industry dinners as it's the last time anyone plans on consuming solids before the event closes. Anyhoo… a game of mounting one-upmanship began about a week ago and has been beautifully escalating (literally) ever since. The Diary is yet to RSVP for fear we'll miss the crescendo – perhaps an airborne caviar tasting menu in a Learjet?