State of the Union: Pennsylvania, Delaware North and more
| By contenteditor
This week's State of the Union, in partnership with Segev LLP, sees Pennsylvania set a launch date for igaming, while Delaware North has taken legal action in the wake of its sports betting struggles in West Virginia. Elsewhere, Iowa is one step away from legal igaming and a bid to regulate sports betting is underway in Colorado.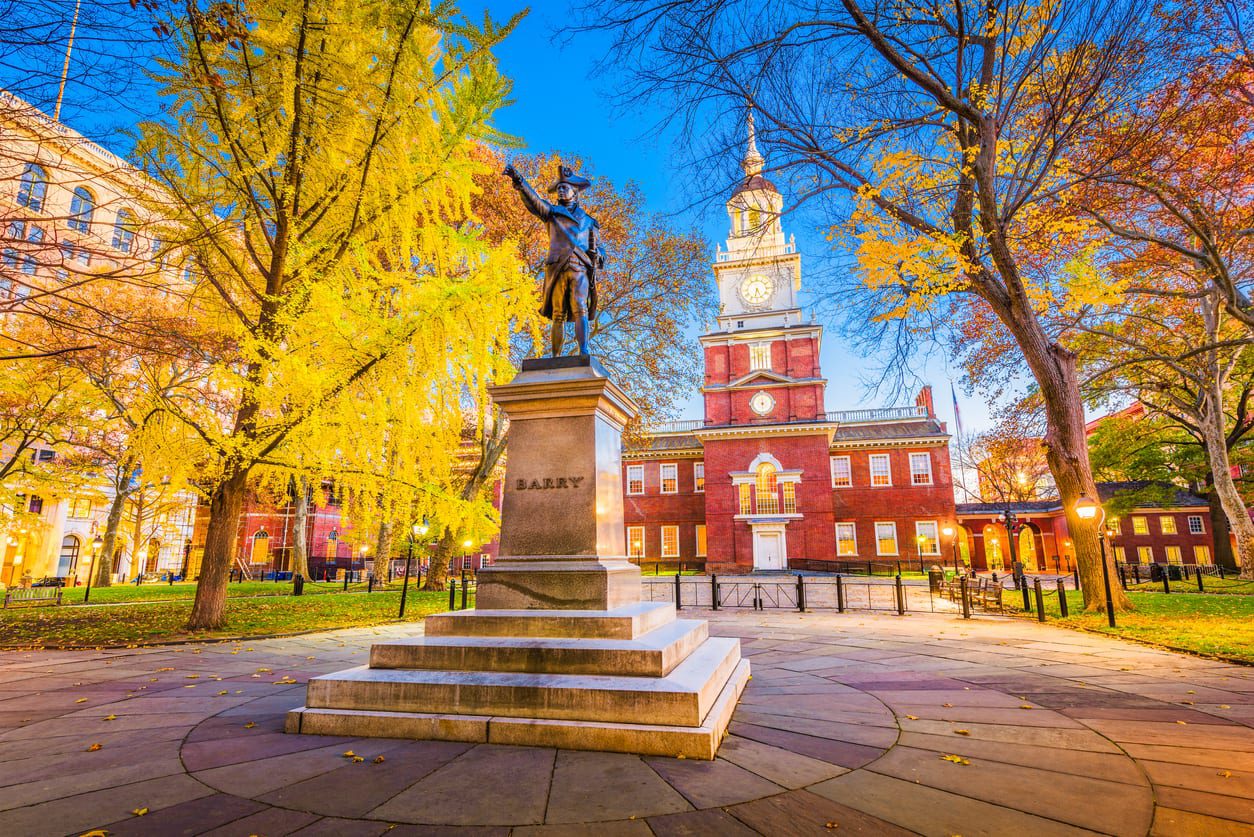 This week's State of the Union, in partnership with Segev LLP, sees Pennslyvania set a launch date for igaming, while Delaware North has taken legal action in the wake of its sports betting struggles in West Virginia. Elsewhere, Iowa and Montana are both a signature away from legal sports betting and a bid to regulate sports betting is underway in Colorado.
PA regulator sets July 15 launch date for igaming

Online gaming will go live in Pennsylvania from July 15, while the state's first online sports betting offering set to launch within three weeks, the state's Gaming Control Board (PGCB) has revealed.
The start date for online gaming was confirmed by executive director Kevin O'Toole at a PGCB held on March 17. O'Toole said that the date had been set after the regulator's staff had reviewed the estimated time required for the PGCB and operators to complete all necessary pre-launch requirements, and decided that 90 days would be sufficient.
The state's 10 igaming certificate holders and three online gaming operators have therefore been informed that a coordinated roll-out will begin from July 15.
Pennsylvania is also just weeks away from launching online wagering, with one of the approved casino operators expected to begin live testing in the next two to three weeks, according to a PGCB spokesperson.
Iowa betting bill heads to Governor
The Iowa House of Representatives has approved an amended version of a bill that would legalise sports betting in the state, with Governor Kim Reynolds' signature all that is required for it to come into law.
Senate File 617 passed by a vote of 67-31 and will now be passed on to Governor Reynolds in the hope it will be signed off before the end of the current legislative session on May 3.
SF617 is seeking to permit in-person, online and mobile sports betting in Iowa. The House had previously passed the bill, but it was returned after the Senate last week made a number of amendments upon voting through the bill 31-18.
Although the House rejected all of the Senate's amendments, it did compromise on certain elements, including the licence fee operators will face should the bill come into law.
Montana bills head to Governor Bullock's desk
Two bills that would legalise certain forms of sports wagering in Montana have been passed to Governor Steve Bullock to be signed into law.
HB725, also known as the Sports Wagering Lottery Amendment Act of 2019, has been cleared by the House, while SB330, or the Montana Sports Betting Act, has progressed after a vote of 33-17 in the Senate.
Bullock has until the end of the current legislative session on April 30 to sign one or both of the bills into law, or Montana would miss out legal sports betting for another year.

Bid to legalise sports betting launched in Colorado
A group of Colorado lawmakers have put forward a new bill with the aim of legalising in-person, online and mobile sports betting in the US state.
HB19-1327 has been introduced to the House and is now with the Committee on Appropriations for further consideration. Representatives Alec Garnett and Patrick Neville, as well as senators Kerry Donovan and John Cooke, are backing the bill, which would need to pass before Colorado's current legislative session ends on May 3.
Key points in the new bill include a tax rate of 10% on the net proceeds of sports betting activity to fund implementation of the state water plan and other public purposes. Colorado's voters must approve this measure at the state's general election this November.
Betfred launches US sports betting product suite
Bookmaker Betfred has unveiled a suite of managed sports betting and trading products, specifically developed for the US market.
Incorporating the OptimaMGS platform, the suite of managed products includes business intelligence and analytics, anti-fraud solutions, trading tools , compliance functionality, customer support, payments and marketing services.
Betfred will work with Las Vegas-based SCCG Management to promtoe the services to both the US Native American and non-tribal gaming markets.
The bookmaker already operates over 1,600 retail stores in the UK, as well as a website and mobile app, and managing director, Mark Stebbings, said that this expertise will help the new venture as it pursues opportunities in the expanding US market.
Delaware North launches lawsuit against Miomni
US casino operator Delaware North has filed a lawsuit against its sports betting joint venture partner Miomni Gaming, accusing the supplier and its CEO Michael Venner of engaging in "an ongoing pattern of misrepresentation and bad faith" throughout the partnership.
The operator is seeking monetary damages through the suit filed in the Chancery Cour of Delaware, including Miomni's 49% stake in the BetLucky joint venture, which the supplier is apparently refusing to give up.
The joint venture was to launch the BetLucky sports betting platform, which went live in West Virginia on December 27, 2018, only to cease operating on March 6, 2019. Delaware North then terminated the contract earlier this month.
The operator claims Miomni made fraudulent claims to induce it to enter into a joint venture, as well as of wilfully breaching a limited liability company agreement governing the operation of BetLucky.
Third tribal sportsbook to launch in New Mexico
The Pueblo of Isleta will become the third Native American tribe to launch sports betting services in the US state of New Mexico.
The tribe will open a new sportsbook facility at its Isleta Resort & Casino site in Albuquerque this summer, with software supplier USBookmaking serving as the exclusive provider of sports betting services at the casino.
Consumers will be able to place in-person wagers on a range of professional and collegiate sporting events.
New Mexico is yet to legalise sports wagering on a wider scale but as the casino is operated by Isleta Pueblo, it falls under the jurisdiction of tribal gaming laws.
PokerStars fined over collegiate betting in NJ

The New Jersey Division of Gaming Enforcement (NJDGE) has fined PokerStars operator The Stars Group $10,000 (£7,690/€8,890) for accepting bets on basketball games featuring teams from two colleges in the state.
PokersStars processed a total of 216 bets on the game between New Jersey's Rutgers University Scarlett Knights and the Eastern Michigan University Eagles in November of last year. In total, wagers on the game amounted to $2,657.89.
PokerStars, owned and operated by The Stars Group, also took a single wager on the game between New Jersey's Monmouth University Hawks and the University of Pennsylvania Quakers in January of this year. The NJDGE did not disclose the value of this bet. However, New Jersey's gambling regulations prohibit licensees from offering bets on sports involving teams from colleges or universities located in the state.