State of the Union: Tennessee, Indiana, Colorado and more
| By contenteditor
This week's State of the Union, in partnership with Segev LLP, sees a bill to legalise sports betting in Indiana head to Governor Eric Holcomb for ratification, while a Colorado bill is racing through the state legislature. Elsewhere, Nevada and Mississippi's legal sports betting markets enjoyed strong months, driven by activity around basketball, and Tennessee Governor Bill Lee has suggested he will allow a bill to pass into law without his signature.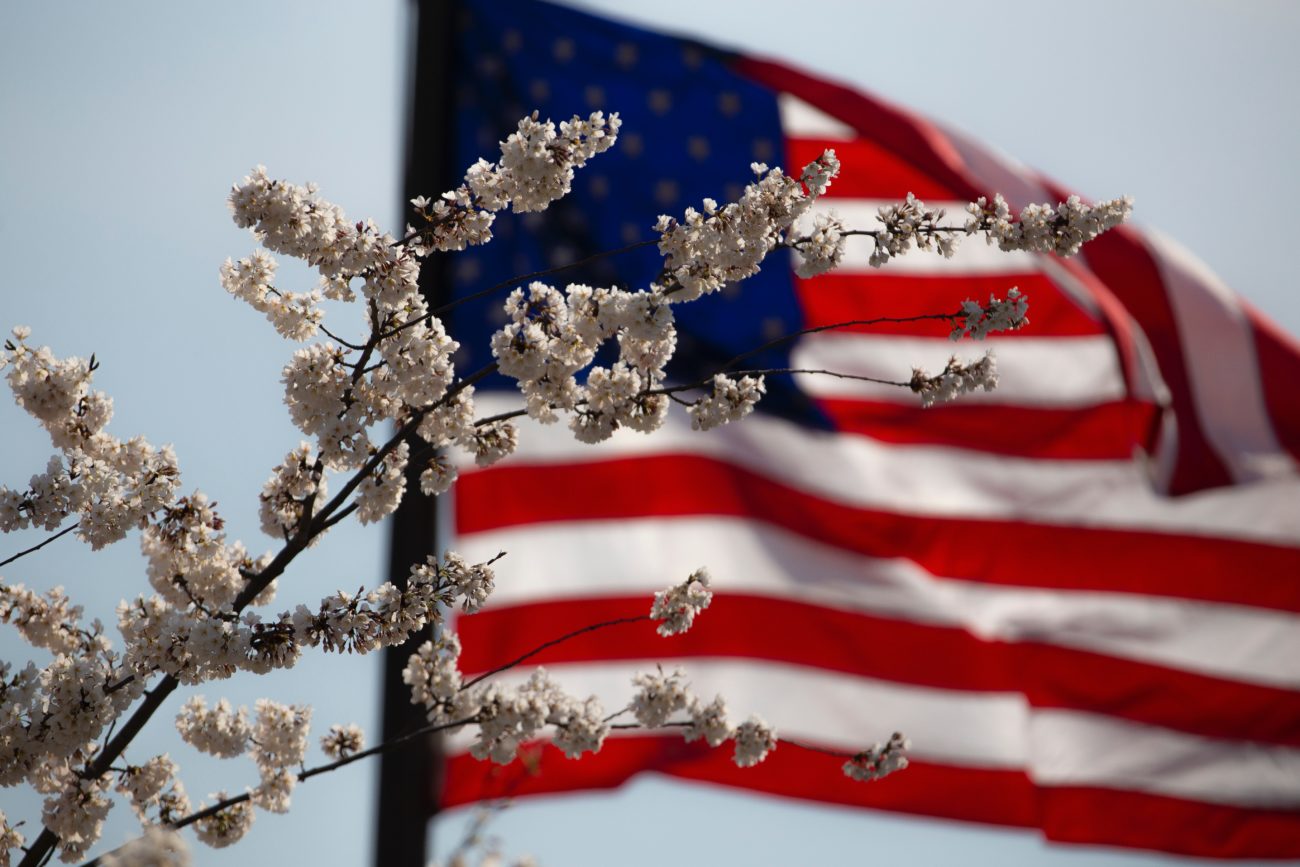 This week's State of the Union, in partnership with Segev LLP, sees a bill to legalise sports betting in Indiana head to Governor Eric Holcomb for ratification, while a Colorado bill is racing through the state legislature. Elsewhere, Nevada and Mississippi's legal sports betting markets enjoyed strong months, driven by activity around basketball.
Tennessee Govenor set to allow sports betting to pass into law
The Tennessee House of Representatives has passed a bill that would legalise sports betting in the state to Governor Bill Lee, with local media reporting that he will allow the bill to pass into law without signature.
SB0016 cleared the House by a vote of 51-40 shortly after also passing through the state Senate by a vote of 20-12, following a number of amendments.
The bill replaced a previous version (HB0001) that passed the House last week and the House has now agreed with the new amendments made by the Senate.
Governor Lee (pictured) has been outspoken about his opposition to plans to legalise sports betting, but it is reported that he will allow the bill to pass into law despite his own concerns.
When contacted about the reports, Lee's office directed iGamingBusiness.com to a local media publication that included comments from Lee's press secretary, Laine Arnold, suggesting that this will be the case.
"The governor has said he does not believe that the expansion of gambling is best, but he recognises that many in the legislature found this to be an issue they want to explore further," Arnold, said, according to the Tennessean. "He plans to let this become law without his signature."
Indiana bill heads to Governor with mobile component restored

The Indiana House and Senate have voted through a repackaged bill that would legalise certain forms of sports betting in the state, with Governor Eric Holcomb to now consider signing the bill into law.
House Bill 1015 yesterday (April 24) passed the Senate by a vote of 37-12 and the House by a vote of 59-36. Holcomb's signature is now all that is required for the bill to come into effect.
The bill sets out proposals to allow sports wagering at state casinos, racinos and off-track betting parlours. Betting would be permitted in-person, at licensed venues and on mobile from anywhere inside Indiana's borders. The mobile component had been removed by the House Public Policy Committee late in March, though the bill's co-sponsor Senator Jon Ford told iGamingBusiness.com that restoring language to permit mobile wagering was crucial to its success.
Operators that obtain a licence in the state would face a tax rate of 9.5% on the adjusted gross receipts from sports betting. These taxes would be payable on a monthly basis, with 3.33% of total tax income going towards problem gambling initiatives.
Colorado bill clears Senate committees after House approval

A sports betting bill introduced earlier in April has been voted through the Colorado's House of Representatives and transferred to the Senate, but only has until May 3 to progress through the state legislature.
HB19-1327 was introduced on April 18, and quickly progressed through the House, passing at its third vote with 58 Representatives backing the bill and six voting against. The bill has now been transferred to the Senate, and passed by that chamber's Finance and Appropriations Committees.
HB19-1327 establishes the Colorado Gaming Control Commission to regulate the sector, and imposes a 10% gross revenue tax on sports betting operators.
Should the bill pass through the Senate before the legislative session ends on Friday (May 3), this tax component will then need to be put to Colorado voters to be ratified. This could take place in November, when the state holds a general election.
While exact licence fees are not set out in the bill, it says that any licence or renewal fee should cover the Commission's costs of processing each application and conducting background checks. This sum, it says, must not exceed $125,000 (£115,593/$133,871).
Nevada sportsbooks break handle record in March

Nevada's licensed sportsbooks generated total handle of $596.8m (£462.3m/€535.6m) in March, setting a new record for amounts wagered in a month where basketball dominated the market.
This represented a 14.4% year-on-year rise in amounts wagered, with a win percentage of 5.45%. However, the state's sportsbooks lost $12.2m on football betting, resulting in revenue declining to $32.5m, down both month-on-month (9.2%) and from March 2018 (4.8%).
March sees the National Collegiate Athletics Association's (NCAA) mens' basketball tournament, known as March Madness, take place and the vast majority of stakes were wagered on the sport. Basketball alone generated $495.5m, or 83.0%, of total stakes, with a hold percentage of 7.10%, for $35.2m in revenue. This comfortably surpassed last year's record stakes of $436.6m.
Baseball generated revenue of $3.5m, up 63.4% from the prior year, a hold of 11.05%, suggesting total stakes of $31.3m. Parlay cards, meanwhile, saw revenue plummet 65.3% to $223,000, from stakes of $1.1m. A further $5.8m in revenue came from pari-mutuel sports betting and other wagers.
March Madness drives Mississippi wagering growth
Mississippi's regulated sports betting market has seen revenue grow strongly in March, as a result of punters betting heavily on basketball over the month.
Amounts wagered across all sports rose to 28.9% to $32.4m (£25.1m/€29.1m) in March, with the majority of handle generated from betting on basketball, which accounted for $25.0m (77.0%) of total stakes.
Interest in the sport is traditionally higher over the month, with the National Collegiate Athletics Association's (NCAA) annual basketball tournament, commonly known as March Madness, taking place. The tournament began on March 19 and ran until April 8, with the University of Virginia's Virginia Cavaliers team winning.
This growth in stakes helped total revenue grew 77.7% month-on-month to $4.9m, with total market hold amounting to 15.11%. Basketball again dominated, with betting on the sport accounting for $3.4m, or 70.4%, of total revenue.
Louisiana Senate gives sports betting green light
The Louisiana Senate has advanced a bill to legalise sports betting in the state, which now passes to the state House of Representatives for further scrutiny.
SB153, which was prefiled by Senator Daniel Martiny in March, passed with 24 Senators voting in favour, and 15 against.
The bill, also known as the Sports Wagering Control Law, would legalise in-person wagering at licensed casinos, riverboat casinos and racetracks throughout the state. While off-premises mobile wagering is not permitted, players would be permitted to place bets via mobile while on casino or racetrack grounds.
The Louisiana Gaming Control Board will be handed responsibility for overseeing the state's sports betting market, including collecting all licence fees and taxes, both of which are yet to be finalised. However SB153 does state that 1% of sports wagering proceeds or $500,000 (£382,480/€444,910) – whichever is greater – will be allocated to the state's Compulsive and Problem Gaming Fund each year.
M&A drives Churchill Downs growth in Q1
US racetrack and casino operator Churchill Downs Incorporated (CDI) has cited the positive impact of gaming M&A as a key drivers of a 40% year-on-year increase in revenue during the first quarter.
Net revenue in the three months through to March 31, 2019, totalled $265.4m (£206.1m/€238.3m), up from $189.3m in the same period last year.
During the quarter, CDI realigned its operating segments, enabling the operator to focus on three specified business segments: gaming, Churchill Downs (horse racing) and online wagering.
Gaming is the main source of income for CDI by some distance, with this segment generating $170.1m in revenue during Q1, up from $112.5m last year. CDI said its gaming business was boosted year-on-year by various acquisitions. In January, CDI finalised its purchase of Presque Isle and this brought in an extra $29.7m, while the acquisition of the remaining 37.5% of Ocean Downs in August 2018 pushed revenue up a further $18.4m.
Revenue from Churchill Downs rocketed from $2.3m to $21.4m, primarily due to an additional $18.7m from Derby City Gaming that opened in September 2014. Churchill Downs Racetrack also brought in an extra $400,000 in revenue.
Online wagering revenue amounted to $63.4m, slightly down on $63.6m in Q1 of last year.
PointsBet seals Iowa deal

Australian sports betting operator PointsBet has agreed a new deal to provide its sportsbook services to Catfish Bend Casino in Burlington, Iowa, despite the state yet to finalise plans to legalise sports wagering.
The partnership will include retail and mobile sportsbook operations, subject to both PointsBet and Catfish Bend Casino securing the relevant licences in Iowa.
The retail service will operate out of a sports bar at the casino, featuring multi-screen video and an odds display wall, as well as additional casino gaming.
Gary Hoyer, CEO of Great River Entertainment, the parent company of Catfish Bend Casino, said: "The potential legalisation of sports betting in Iowa opens an exciting new opportunity for recreational and avid players, and PointsBet's unmatched dedication to bettors makes them the ideal partner for our brand and go-to-market plan."