Asia Live Tech double shortlisted at GGA Las Vegas 2019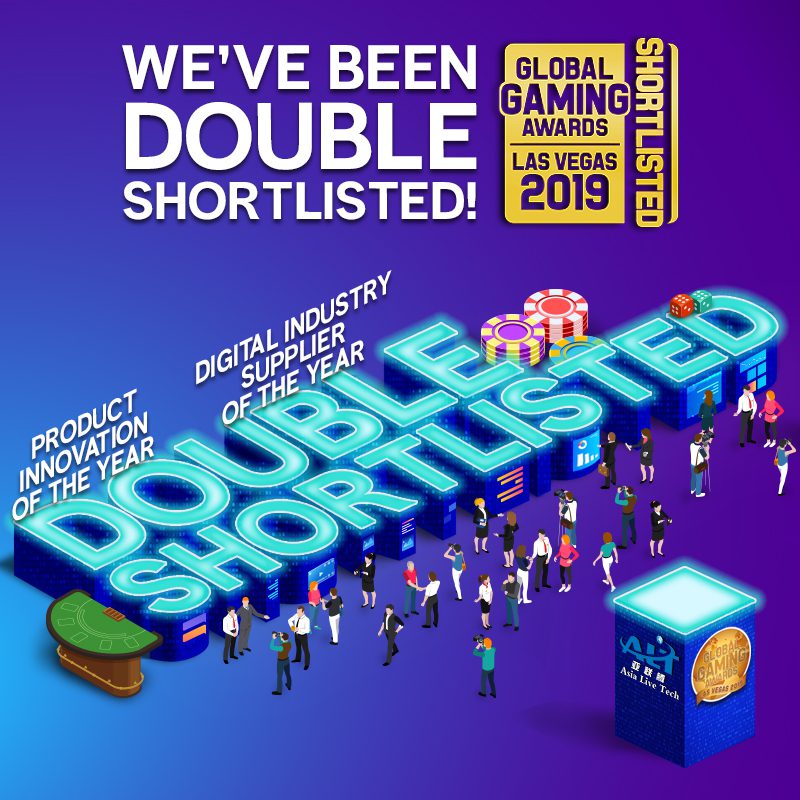 It's that time of the year again, when the Global Gaming Awards at Las Vegas makes an appearance. This year, Asia Live Tech has been shortlisted in 2 different categories at the awards.
Asia Live Tech has been shortlisted in the categories of Product Innovation of The Year and Digital Industry Supplier of The Year.
The Global Gaming Awards Ceremony will be taking place on the Monday of October 14, at the Sands Expo, Las Vegas.
Asia Live Tech began in Asian igaming scene back in 2011 and has never stopped in its journey of making traditional games on the online segment. One of Asia Live Tech's successes from over the years was its focus on Asian and key European table games. Asia Live Tech's Live Dealer Platform has tables that have been enhanced with features that evolve over time, aiming to bring more excitement and fun to those traditional platforms.
The company feels this is clear in the latest release of their new side bets on live dealer tables, which aims to increase the fun factor for players without losing the true essence of those table games. In addition to this, Asia Live Tech released its Progressive Baccarat Jackpot. This sought to bring an element to traditional online baccarat tables that may have been missing the zing that players have been waiting for.
To top it all off, Asia Live Tech made this progressive baccarat jackpot fully borne by Asia Live Tech, meaning the operators of Asia Live Tech igaming platforms had more to offer and the players had more chances to win more at ALT Live Dealer table.
This is where Asia Live Tech's key focus comes to light as we strive in making a fun and exciting gaming environment for both our players as well as our operators.
When you pair all the above up together with various other offerings from Asia Live Tech such our Sportsbook, Lotteries and other games, Asia Live Tech feels it offers a powerful platform that can support igaming ventures. This is why Asia Live Tech calls out to affiliates across the world who would like to dabble to setting their own igaming website thus starting a whole new journey where they are in power of their own future.
Coming back to the Global Gaming Awards at Las Vegas, Asia Live Tech say they are truly humbled and appreciative on the recognition for their advancements through the shortlists.