BBIN Establishes cooperative relationship with Ajax in Greater China region
|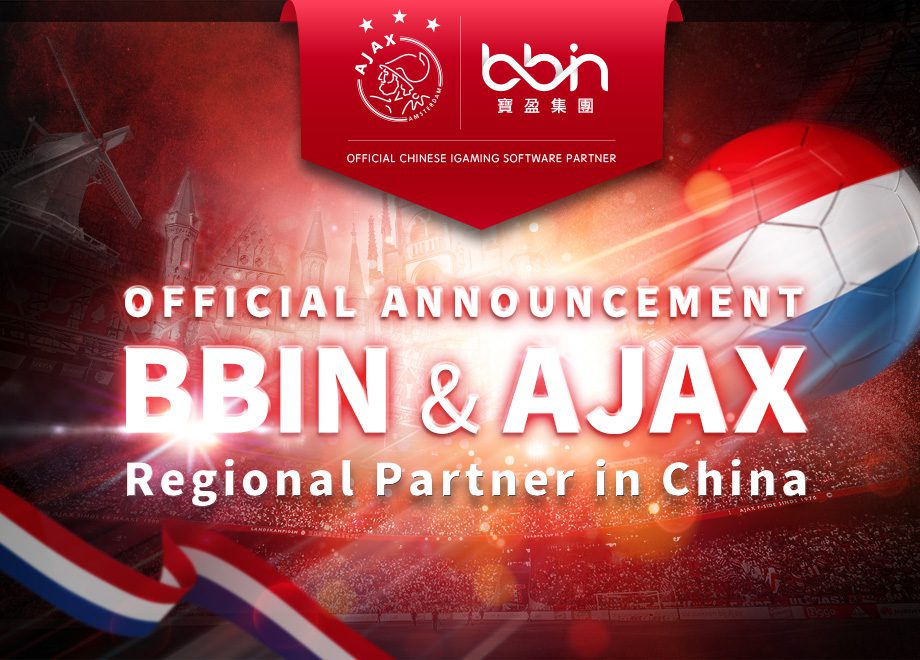 BBIN has established a cooperative relationship with Ajax in the Greater China region.
BBIN sponsored the Formula Championship Series since 2015 and made its way to football in 2018 with a deal with the Bundesliga.
Now the company has officially announced that it is the "Official Chinese iGaming Software Partner" of Ajax, semifinalists in the 2018/19 UEFA Champions League.
BBIN develops iGaming software and platform integration services. The platform has gathered partners from around the world.
BBIN has also invited a well-known DJ to collaborate on an online event that led to a million of music downloads for charity TGB. This year, BBIN also called upon the world to support "For The Next," a green tree-planting event.