Eurobet launches Metric Gaming Super Live Soccer
|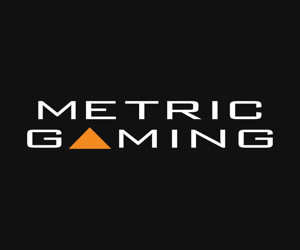 London, UK (Press Release):  The in play betting landscape in Italy changed significantly over the weekend with the Eurobet launch of Metric Gaming's Super Live soccer content. Eurobet are the first to market in Italy with the real time markets that offer 250 additional markets per 90 minutes of football.
Eurobet customers will be given the opportunity to bet on unique one minute and five minute markets, challenging their customers understanding of the flow of a match, including "What will the next set piece be?"and "Will there be a goal in the next 60 seconds?"
Ordinarily customers will be able to place their bets up to 10 seconds before the market closes and with seven different "Super Live" markets available at any one point, customers never have to worry about market suspension …there are always immediate betting opportunities available. Further, markets are queued in advance with punters able to bet on the current market and the "next two" of the same market.
Carlo di Maio Sportsbook Director of Eurobet said, " I have been aware of Super Live Soccer for a number of years, since Metric launched with Coral. Metric have finessed the product, made it easier to integrate and it's a product we believe has huge potential in Italy. Super Live is a welcome addition to our soccer product suite and allows our marketing teams a huge opportunity to speak to customers, current and potential about a highly competitive engaging product, which is available on all our platforms."
Conall McSorley, Commercial Director of Metric Gaming commented, " We are delighted at Metric to be working closely with Carlo and his team. The Italian marketplace is hugely underserved in terms of immediate gratification, rapid fire content and we are keen to see these markets do as well in Italy as they have elsewhere".
Super Live Soccer, powered by Running Ball data, is a fully automated solution provided by feed and available on 3,000 matches per month with the potential for 100 Super Live matches to be run at the same time.
About Metric Gaming
Metric Gaming creates innovative, first-to-market mobile sports wagering software and provides unique sports handicapping expertise on behalf of licensed operators, technology providers and media companies interested in capitalising on the massive and rapidly-expanding mobile wagering marketplace. While optimised for mobile use, Metric's products are also fully compatible with desktop user interfaces as well as brick-and-mortar retail solutions.
The company was founded in 2011 by seasoned professional punter Martin de Knijff, who was seeking to leverage recent advances in mobile and media technology to revitalise an otherwise technologically stagnant sports wagering industry. Metric is headquartered in Las Vegas, Nevada, with subsidiaries in London and the Isle of Man.
For more information:
Conall McSorley, Commercial Director, Metric Gaming
[email protected]
Carlo di Maio, Sportsbook Director, Eurobet
[email protected]