People
Greentube promotes Markus Antl to head of sales and key account management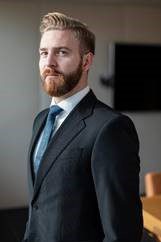 Greentube, the Novomatic Interactive division, has appointed Markus Antl as new head of sales and key account management to further the supplier's international expansion.
Since joining the company in 2011, Antl has worked on developing Greentube's server-based gaming system Plurius as head of server-based operations and business development and brings a wealth of industry experience to the new position. Reporting to chief growth officer Michael Bauer, he will now lead on streamlining commercial processes as well as expanding Greentube's product offering and global reach, as well as enhancing the overall quality of its portfolio and gaming technology solutions.
He said: "I am incredibly excited to start in my new role at Greentube and implement a series of innovative processes that will further accelerate the company's already rapid growth rate. In the last year, we have become one of the most geographically expansive suppliers in the market, and I look forward to working alongside my talented colleagues to lead the B2B business into an even brighter future."
Commenting on Antl's appointment, Michael Bauer, chief financial officer and chief growth officer, said: "Markus is a very talented salesman and has proven to be a major asset for Greentube in the last eight years. He perfectly understands the gaming industry and has profound product knowledge in various areas of the business. As we are currently investing into the next generation of our technology stack, including major product upgrades, he is the ideal candidate for the job as he combines product know-how with commercial skills.
"We have every confidence that he will take our international expansion to the next level, bringing fresh ideas, enthusiasm and excellent team-leading abilities to build on existing partnerships and reach new clients."