MannBenham Advisory launches online gaming conference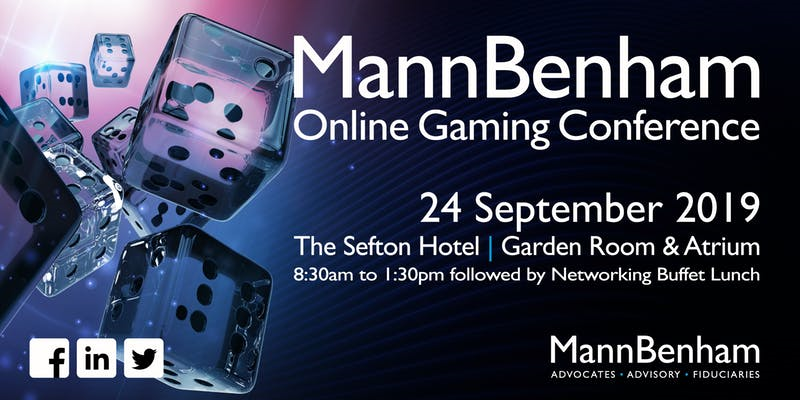 MannBenham has brought together speakers and panellists from around the world and across a variety of disciplines and a wide range of industries which include gaming, banking, compliance and information security. Delegates will get the opportunity to hear from industry leaders who are driving new and innovative solutions in the areas of compliance and operational management, as well as modern concepts and ideas to use data more effectively and securely.
The Online Gaming Conference is free to attend and has been designed to be accessible, fast paced and interesting. Focusing on sector awareness and optimised systems, techniques and processes, contributions from over twenty key industry experts and speakers, from the United Kingdom, United States and here on the island, will introduce new ideas and concepts to the audience, as well as providing insights on how the best practices and standards for industries can be achieved.
Delegates will be able to listen to and engage in discussions around key factors within the gaming and broader industries. But it's not just all about presenting to the audience. There are opportunities to connect with the speakers, panellists and other delegates as well as network with similar minded businesses and meet with the new team at MannBenham Advisory over tea and coffee. For further networking opportunities and to round off the conference, a buffet lunch will provided after Miles Benham, Managing Director of MannBenham Advocates, brings the conference to a close.
Carly Stratton, Head of Business & Gaming said, "This is going to be a great event! The conference is not just for the benefit of the gaming industry but the Isle of Man business community as a whole to understand how businesses can effectively operate in local and global markets. The event is going to be an exciting, positive and hopefully thought-provoking event…"
Tickets can be booked through EventBrite at https://MB-OGC.eventbrite.co.uk