Natural Intelligence acquires Sidelines
|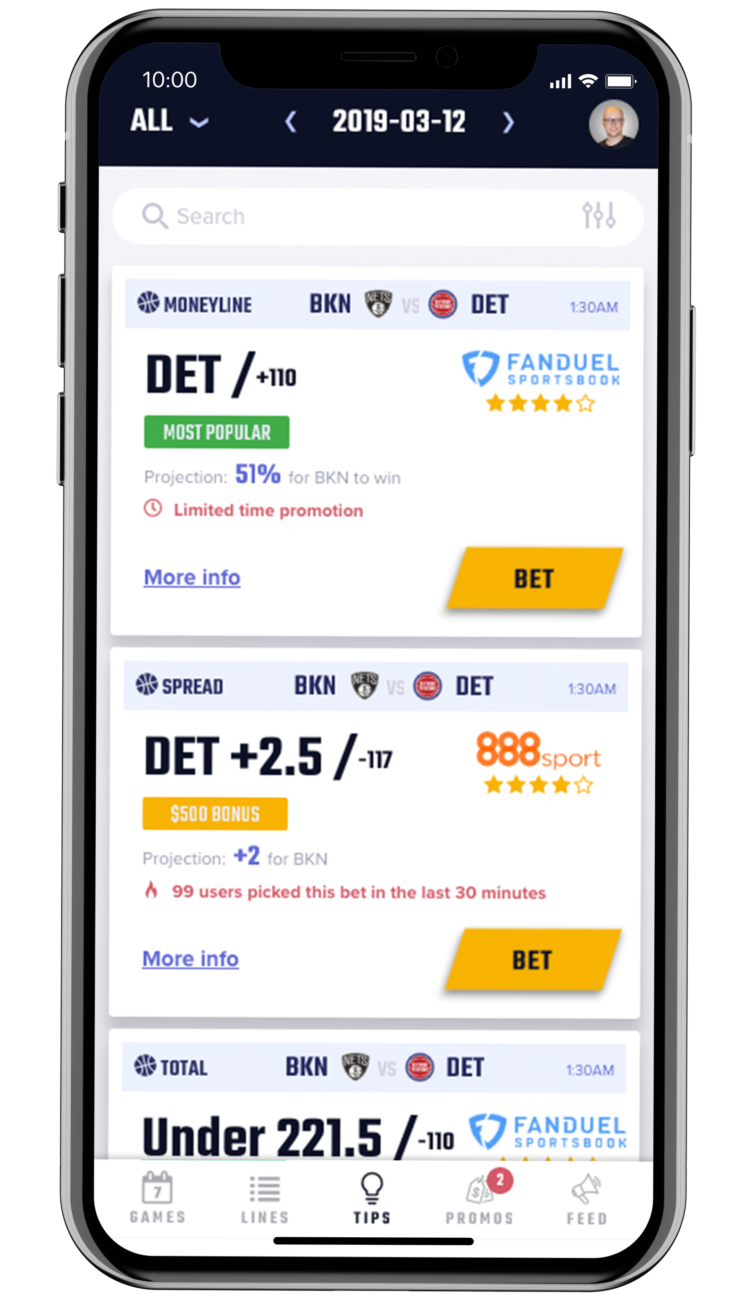 The Israeli internet company Natural Intelligence announced today that it acquired Sidelines, a developer of technological tools for smart comparison of odds, tips and American legal sports bookies.
Natural Intelligence operates comparison websites that aim to drive high-value customer acquisition for leading brands.
Sidelines, founded by two ex-Googlers and gaming veterans, Or Lifshitz and Rotem Haber, provides custom algorithmic sports analysis, projections, real-time odds comparison, injury reports, news feeds, and an online social platform. Sidelines' algorithms harvest all the best offerings and line movements from sports betting operators in real time to help consumers maximise profits.
Sidelines' employees will join Natural Intelligence's 300+ employees in Tel Aviv, where they will oversee the company's US sports activities. Sidelines is currently connected to all major legal sports betting operators in NJ, and will soon launch its operations in Pennsylvania.
"As many states have legalised US online sports betting, and others are soon expected to follow, our hope is that Sidelines.io will help operators drive high-value traffic," said Or Lifshitz, co-founder and CEO of Sidelines. "Since our launch in October 2017, we've added new features based on user feedback and look forward to becoming a key part of the game-plan for today's sports bettors" Lifshitz explained.
Nir Greenberg, Natural Intelligence's CEO said: "As part of our expansion into the recently legalised US sports-betting market (which has the potential to become the largest betting market in the world), we acquired Sidelines to help us secure our foothold in this market. The Sidelines team have developed some of the leading platforms in the current legal sports betting markets in the US. In line with Natural Intelligence's goals and aspirations, these tools offer unique odds-comparison charts including a social fans hub, useful sports betting tips, great UGC and tons of statistics.