Webinars
Bonuses: A new Age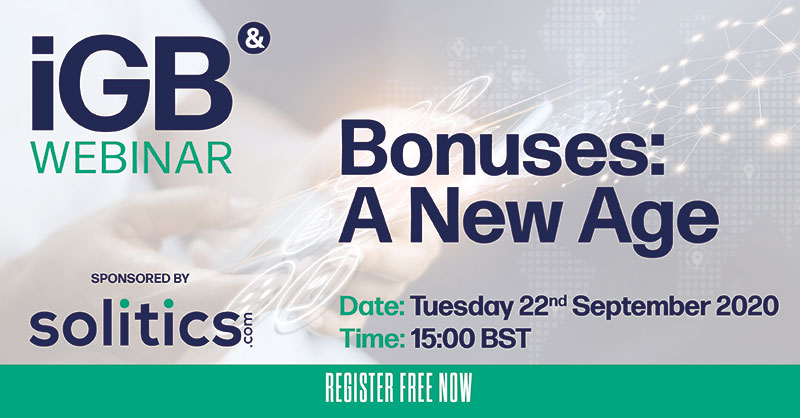 Traditionally bonuses have been one of our industry's most reliable engagement and retention tools. In recent years some industry commentators have argued that their effectiveness has lessened because they tend to attract low-value traffic and push down margins, while RG concerns have seen restrictions introduced in some regulated markets.
However, we are now operating in a new 'data driven' age and this session will look at how we can manage and consume our customers' data in real time and how this can be leveraged to create dynamic and personalised bonuses.
In this webinar, we will discuss how they can help operators maximise the value of their bonus offerings, keep players engaged, increase retention rates and eventually generate substantial revenue uplifts through the use of data, all the time remaining compliant with the necessary regulations.
This webinar is sponsored by Solitics