What makes an esports bettor tick?
| May 11th 2021 @ 15:00 - May 11th 2021 @ 16:00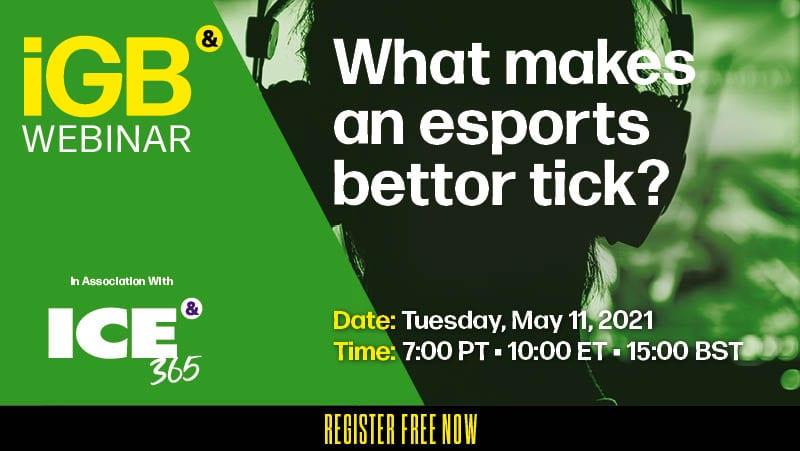 Join us for the first ICE 365 Esports series webinar in partnership with the Esports Integrity Commission. In this webinar we'll discuss the following:
What are the motivations and desires of an esports bettor?
How do they differ from the 'traditional' bettors with whom sportsbooks are more familiar?​​​​​
Speakers:
Marco Blume, Trading Director, Pinnacle
Kevin Mercuri, Co-founder & Managing Partner, Spawn Point
Hai Ng, Partner, Neomancer LLC and Director, Continent 8
Moderator: Ian Smith, Commissioner at ESIC