Swedish igaming revenue up in Q3 despite deposit cap
| By Daniel O'Boyle
Gambling revenue in Sweden for the third quarter of 2020 was up 2.0% Q2 and 1.3% year-on-year to SEK6.04bn (£525.4m/€591.1m/$702.3m), with online revenue also increasing despite the controversial SEK5,000 casino deposit cap.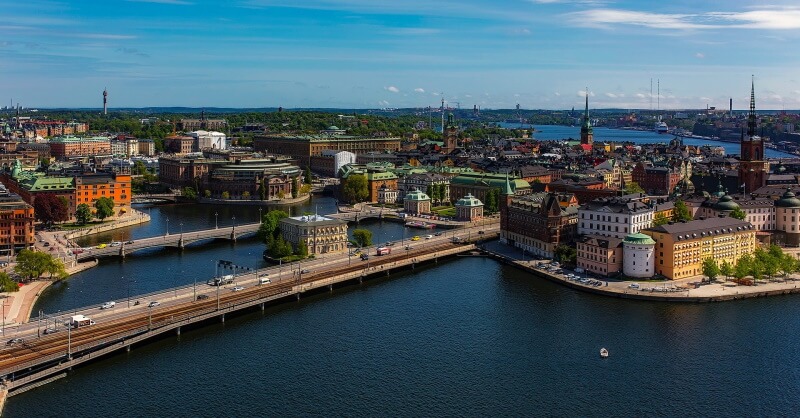 Online casino and sports betting revenue was up 2.1% quarter-on-quarter and 5.8% year-on-year to SEK3.69bn.
This came despite the country introducing a SEK5000 deposit cap on online casino games from 2 July, which drew criticism from groups such as operator association Branscheforenigen för Onlinespel (BOS) and the International Betting Integrity Association (IBIA).
Earlier this month the Swedish government announced that it intended to extend the measure until June 2021 and opened a consultation on the extension.
Although Spelinspektionen had earlier warned the move could help the black market and was "impossible to enforce" across all operators, it said in its consultation response that an extension would be "reasonable", given that the circumstances that led to the introduction of the cap were still in place.
Svenska Spel's state lottery and monopoly and land-based machine gaming monopoly, meanwhile, brought in SEK1.47bn, up 14.0% from last quarter and 7.7% from 2019. According to Svenska Spel's own Q3 results, it made SEK1.18bn from lotteries and SEK177m from its Vegas line of gaming machines. It earned an additional SEK490 from its Sport and Casino division and SEK72m from other sources.
The operator took in no revenue from its Casino Cosmopol land-based venues, which were all closed throughout the quarter. As these are the only land-based casinos in Sweden, the country as a whole took in no revenue from the vertical in Q3.
Non-profit lottery revenue dropped 17.5% from its record high of SEK946m in the second quarter of 2020, but was still up 5.4% year-on-year.
Bingo and restaurant casinos both recovered from a weak Q2, as bingo revenue grew 23.7% quarter-on-quarter to SEK47m while restaurant casino revenue was up 32.4% to SEK45m. However, these figures were still the second-lowest since Spelinspektionen recorded the figures at the start of 2019, with bingo down 20.3% year-on-year and restaurant casino revenue down 24.7%.
The regulator added that while it could not accurately measure the size of the unregulated market, estimates from H2 Gambling Capital put it between SEK627m and SEK740m. Last week, a Spelinspektionen-commissioned survey found that only 5% of Swedes know how to check if an operator is licensed.
At the end of the quarter, just over 56,000 people had excluded themselves from gambling using self-exclusion tool Spelpaus, up 7% from the end of Q2. Spelinspektionen added that this figure had increased to just under 58,000 people by mid-November. Spelinspektionen's survey also found that 43% of respondents were not aware of Spelpaus and so the operator announced a new awareness campaign for the tool.
As of this month, there are 100 licensed gambling operators in Sweden, of which 72 have online gaming licences.