Horse racing's innovation challenge
| By Josephine Watson
Innovation is front and centre of many igaming businesses minds. Honoré Gaming discusses how horse racing can keep up to speed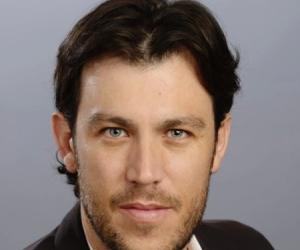 Cyril Casanova is the CEO of Honoré Gaming, a supplier of turnkey technological solutions for sports betting and horseracing operators and member associate of the WLA
In the increasingly competitive sports betting landscape, horse racing operators are in danger of being left behind in the innovation stakes unless they call on the expertise of proactive technology providers.
That is the view of Cyril Casanova, head of business development of Honoré Gaming, a Paris-based software supplier that works closely with horseracing operators in emerging markets worldwide.
According to Cyril Casanova, horseracing is being stifled by a traditional outlook that is commonplace throughout the sector – even though the core product is a "very good source of entertainment".
He adds: "The sports betting industry has been constantly innovating for several years. However, horseracing is seeing a decrease in market share due to a lack of innovation.
"Horseracing is attracting less talent and the focus of fewer start-ups – partly because it has an image of being more popular with older people. Additionally, in some markets, horseracing operators in some countries are monopolies. In some cases, that isn't the best recipe for innovation.
"As a result, we have seen considerably more innovations in sports betting – such as cash-out functionalities, new bonuses, esports and in-play betting offer – as well as stronger links between media companies and bookmakers, especially in football, establishing interdependent ecosystems."
Changing mindset
The challenge facing horseracing, Cyril Casanova says, is to seize the initiative. However, that will involve a change of mindset for many operators who are reluctant to try new approaches, even though there is a significant untapped opportunity at their disposal.
"We are talking about a very large market," he adds. "If you look at the figures, there is an imbalance between the size of the horseracing market and the attractiveness of the product.
"The trend can be balanced by fuelling more innovation and encouraging more horseracing companies to modernise their betting infrastructures, perhaps through outsourcing certain elements."
Cyril Casanova, who refers to a "technological debt at many old-school players", says that investing in the right technology can kick-start a virtuous circle, helping to attract the most talented individuals.
"The biggest challenge in our industry is to recruit the right people, because there are so many start-ups wanting to bring in the best candidates," he adds. "However, if you make the right choices in terms of technology, then you can attract people who want to work with the best platforms – and learn from others.
"In the horseracing industry you will find the same players who don't have the best platform architecture and are not open to considering new hardware. That explains why those companies are struggling – and the industry is suffering."
Start-up spirit
Honoré Gaming itself is underpinned by a start-up mindset that prioritises innovation, says Casanova. Unlike many companies in the sector, it is based in Paris, which the company feels is major pull for ambitious young professionals.
Unlike companies with multi-tier hierarchies, Cyril Casanova believes that Honoré Gaming's focus on individual responsibility, flexibility and adapting quickly to client requirements has helped to establish a niche in the market.
"If you are small, then you don't have the politics of a larger operation that can slow things down," he says.
"We have that start-up spirit and a young team that is highly incentivised and our philosophy is to be as close as possible to our clients so we can understand them and can adapt quickly to their needs."
Room to grow
From Honoré Gaming's perspective, the company believes there is room to grow in the horseracing sector, and the company has struck up a number of relationships since it was established in 2013.
In horseracing, for example, PMU in France has worked with Honoré Gaming since 2016 to tap into opportunities in various places, such as Africa and the Caribbean.
"The platform we have developed to offer French horseracing in emerging markets has been a major success," Cyril Casanova says.
"Eight countries have joined the portal and many more will join in the coming months.
Technological scalability
Honoré Gaming's cloud-based approach allows clients to manage thousands of transactions simultaneously – vital for horseracing operators in immature betting markets, where average tickets are very small.
Honoré Gaming is also able to apply creative CRM and mobile strategies that are adaptable to the needs of clients.
"Clients are looking for agility, flexibility and capacity," he says. "The idea is to create a very light solution that can be adapted for their needs."
Looking forward, Cyril Casanova believes that such adaptability will be vital as horseracing operators are forced to consider opportunities with new technology providers like Honoré Gaming, especially given the potential threats on the horizon.
"The sector must meet the challenge of innovation and attract young talent, with hundreds of thousands of jobs at stake," he adds. "Huge new events need to be created to fuel growth in certain markets, and effective data feeds need to be created to exploit future opportunities."