iGB Diary: Action at last in Germany, poor pitches and Brexit chaos
| By Joanne Christie
Happy Friday igamers! This week we celebrate the fact something is finally happening in Germany, muse on a mammoth b**** session and wonder whether toilet roll is the key to saving the bookies and surviving Brexit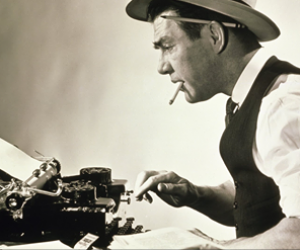 Happy Friday igamers! This week we celebrate the fact something is finally happening in Germany, muse on a mammoth b**** session and wonder whether toilet roll is the key to both saving high street bookies and surviving Brexit.
Deutschland 2021
A while back we had the Netherlands Senate finally passing the Remote Gaming Act, and continuing the year of shock advances, we now have progress in Germany. One of Europe's largest markets may finally get a workable regulatory framework. Not that it will happen quickly — from 2020 to 2021 operators will work under the confines of the current State Treaty, that of the 5% turnover tax, an in-play ban, a €1,000 monthly spending cap and a sportsbook-only set-up. The 20-licence limit has been removed, but even so, it feels a lot like the State Treaty in a new hat rather than a major rethink. But consider this: Schleswig-Holstein, the rebellious northern state, will be allowed to continue its all-vertical, 20% revenue tax model until 2021, acting as a testing ground and potentially a blueprint for a roll-out across the other 15 states. Of course, we've been in a similar position before, but this time feels different. Schleswig-Holstein parliamentarian Hans-Jörn Arp, one of the State Treaty's most eloquent detractors, believes the agreement is a breakthrough. That's a pretty big indicator that wholesale change is a-coming. Huge amounts of work still need to be done, and ultimately it's likely that an opt-in or out model will be put to the states, allowing them to open up their markets and take the tax Euros, or keep them restricted. Whatever happens, and despite the fact it's taken 10 years, it's encouraging that in a year of blows for the industry something so positive has finally happened.
Leaving a sauer taste
Once Germany opens up, however, the country might prove a tough crowd for those not totally on their game. While one of our team was on site at the SBC Betting on Football event this week, a few delegates hailing from Germany sat nearby for lunch. Once settled, they decided to speak in German, stating their belief that nobody in the nearby vicinity would be able to understand them – after all, nobody in the UK speaks foreign languages, right? Unfortunately for them, that wasn't the case on this occasion. What followed was one of the most enjoyable b****ing sessions we've ever had the pleasure of earwigging, in which the chaps tore apart every meeting and everyone they had met had that day. From dodgy deals and fabulist salespeople who perhaps didn't have the deepest of knowledge about the industry and the challenges it faces, we heard it all. We won't name names, but it sounds as though some more pitch practice is needed before certain salespeople attend their next event.
Could loos save the bookies?
Also at BOF, when we heard the idea of clean toilets was floated by panellists as a way to help retail bookies survive the upcoming FOBT stake cut, Diary thought it sounded like a bit of a reach. But on second thoughts, we think they might be onto something if they expand on the idea a bit – think not just clean, but also welcoming. After all, how many pubs in the UK come with nasty signs outside saying, 'toilets for customers only'? Many a hapless tourist has been heard wondering where on earth they are supposed to carry out their bodily functions when the country has virtually no public toilets and almost every business is hostile towards anyone that, shock horror, finds themself needing to go to the toilet while not in their own home or in the middle of a monetary transaction elsewhere. Maybe high street bookies could put up signs outside stating that anybody needing the toilet is welcome to come in and use theirs, customer or not. Sure, they might get lots of people through that don't become customers, but equally it might be a good chance to get some new potential punters through the door and would surely improve their image among the general public. Plus, an investment in toilet paper is undoubtedly less expensive than a TV advertising campaign…
Brexit breaking the bookies
Speaking of getting new punters through the door, the bookies are likely to be pulling them in in droves thanks to the unprecedented political chaos the UK is currently experiencing. Unfortunately for the odds setters, it's proving difficult to keep up with the shenanigans of the country's leaders and the safest bet is sometimes to shut it all down. For the last couple of weeks political betting teams at the bookies have been slashing odds left, right and centre and this week Paddy Power decided to suspend betting after receiving a "rush of hefty bets" on a general election. Of course, it hasn't happened yet, but who knows what next week will bring? None of the bookies seem to think it will see the passing of a third meaningful vote, if a vote even comes to pass. The situation is so uncertain the bookies are offering odds on all sorts of eventualities, for example, Ladbrokes is offering 20/1 on a new party winning the next general election, while Paddy's has the government announcing food rationing this year at 12/1. Given the events of last night and the increasing prospect of a no-deal Brexit, we predict the latter may be slashed soon too. With all the Brexit chaos, it's no wonder some people have started to stockpile groceries – according to the BBC one of the things people are most worried about running out of is toilet roll.

That's it for this week. We're off to stockpile loo roll – who knows, maybe we can offload it at a profit to the bookies for their upcoming high street charm offensive!