iGB Diary: ad fail, taxing times, fake news and showtime
| By Hannah Gannage-Stewart
Aussies take advertising to a new level, campaign for higher taxes, PRs go rogue and Tal Ron sings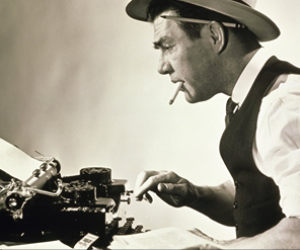 In this week's diary the Aussies take gambling advertising to a new level, the Campaign For Fairer Gambling campaign for higher taxes, PRs go rogue and Tal Ron sings us out…
Advertising fail Down Under
Australians are renowned for being big gamblers, with the country regularly topping the tables when it comes to gambling spend. And just as in the UK, the debate about the proliferation of gambling ads has been raging for some time, albeit it is usually politicians and anti-gambling groups leading the charge against them. But this week an ill-thought-out horse racing advert captured the attention of the wider public, and unsurprisingly so. Hundreds of thousands of Australians signed a petition against a projection on the World Heritage-listed Sydney Opera House, and hundreds turned out to protest the event. Bizarrely, it was politicians who forced through the advert for the Everest race by Racing NSW, with the state's premier overruling objections from the Opera House's chief executive. The country's Prime Minister, Scott Morrison, also supported the ad, saying: "Frankly, I thought it was a bit of a no-brainer, I can't work out what all the fuss is about." Anti-gambling sentiment may now be high enough in Europe that company heads such as GVC's Kenny Alexander are calling for the industry to tone it down, but imagine how much worse it would be if ads for big sports betting events started appearing on Big Ben or Stonehenge? One commentator summed it up perfectly in a New York Times article. Ben Oquist, executive director at think tank the Australia Institute, said: "Even Donald Trump wouldn't get away with putting advertising onto the Lincoln Memorial, but it's akin to that…it was a step too far for everybody." Oh, and to add insult to injury, it was the state's Responsible Gambling Awareness Week.
Show me the money
In an op ed for The Times this morning, Matt Zarb-Cousin and Derek Webb who run the Campaign for Fairer Gambling that sprearheaded the successful campaign to slash max FOBT stakes to £2 have argued for raising the point-of-consumption tax on igaming from the current 15% to 25%. In the piece the pair argue that remote gambling operators reneged on their 'gentleman's agreement' with former Chancellor Gordon Brown not to move their activities offshore when he scrapped the tax levy. "It's time to recoup the billions we've lost in tax revenue from these operators," they urge, reflecting on the number of businesses based out of Malta and Gibraltar. Perhaps they should team up with the MLB in the States, who also think there's more than enough to go round.
Fake news
The Diary has long assumed that quotes that open with a declaration of being 'thrilled' may be less than genuine. 'Thrilled to have partnered with X supplier', 'thrilled to have landed Y contract', 'thrilled to have joined Z company'. Surely even the most passionate employees are rarely genuinely thrilled during their day- to-day work, unless they are rollercoaster testers or fighter pilots. So it came as little surprise this week to hear that one such quote had been entirely made up by a PR agency. Poetic licence perhaps, or right out of the Trump book of truth telling. Come on guys – make gaming journalism great again!
Musical outtro
Finally, here's industry legal eagle Tal Ron soaring into the iGB music hall of fame with his first two English-lyric songs recorded at the legendary Westlake Studios in California…
https://www.facebook.com/100001260955340/posts/2047894038595941/
And on that keytar note, have a fabulous weekend igamers!