iGB Diary: Architecture, toilets, TV and clandestine drinks
| By contenteditor
This week we ponder Denise Coates' grand designs, a bet that plumbs the depths, a bit of social subterfuge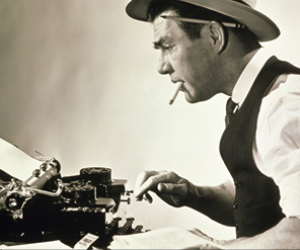 In this week's diary we cast a bleary eye over Denise Coates' grand designs, a bet that plumbs the depths, a bit of social subterfuge and the industry's great sacrifice.
Grand designs
Denise Coates has managed to remain pretty enigmatic despite her vast wealth. She does not speak to the press or make public appearances and still lives in the North-West, where the Bet365 Empire begun and remains headquartered. However, Ms Coates has started to ruffle feathers around the Cheshire country estate she calls home. The Bet365 boss has carved out a 52-acre plot by purchasing surrounding properties at sums the owners could not refuse and intends to build an enormous glass house designed by none other than Norman Foster. The Times went into detail on the plans this week. Mr Foster does not take on private residential gigs – his firm is behind some of the most iconic buildings in the world, including the glass dome at the British Museum and London's City Hall. His engagement on this project reinforces one thing we already knew about Denise Coates despite her low profile – when she wants something, she gets it!
Loo-sing your mind
We know times are tough for poker operators but they must be tough for poker pros too if the latest crazy prop bet is anything to go by. A relatively modest sum of $100,000 awaits poker player Rich Alati if he manages to spend 30 days locked in a dark bathroom with no light or contact with the outside world. The real kicker is that if he fails, he has to pay the same amount to fellow pro Rory Young, who came up with the bet. Apparently Alati was able to pre-order all sorts of nice food, but it's being delivered to him in random intervals so he's unable to tell how much time has passed. He also has lots of nice toiletry products but we're not sure any amount of posh shower gel would compensate for that kind of torture. Apparently the bet has been in the making for many months while the pair agreed on terms, but Alati recently made it happen by saying he had to be in and out of the room before Christmas. He might not be much fun as a festive guest after that sort of psychological torture, especially if he loses. But on the plus side, he'll probably smell quite nice.
Shhh…. it's a secret
Diary wasn't sure whether to be apprehensive or bemused when the team received an invitation to an 'off the record drinks' from a leading operator this week. Of course, we're used to people telling us all sorts of stories about drunken adventures and spats with rivals then declaring that it's "off the record" — although just for the record people you're supposed to say that before you spill your guts, not afterwards (imagine how different the world would be today if Trump was able to take back every stupid thing he said?) but this is a new one to us. We're not too sure what's going to happen at these drinks, but for obvious reasons, we won't be reporting back.
Cutting off your nose to save your face
Stop all the clocks, cut off the telephone,
Prevent the dog from barking with a juicy bone.
Silence the pianos and with muffled drum
Bring out the coffin, let the mourners come.
For lo, it has come to pass. UK gambling operators will no longer advertise during live sport. Ray Winstone's giant disembodied head will no longer loom over half time punditry. Jeff Stelling, beloved for telling us that when the fun stops, stop, will, um, stop.
Only it won't. This might feel like a major sea-change, but ultimately it will hardly dent marketing budgets. Last month Regulus Partners estimated that TV ad spend accounted for around £234m of the total £1.56bn marketing spend by UK operators – around 15%. Sponsorship spend accounted for just £60m of industry marketing spend.
The Diary isn't saying the whistle to whistle ad ban a half-hearted move by the industry. But upon closer inspection it's hard to shift the impression that this social responsibility move is more a bunch of flowers from the petrol station forecourt rather than a bouquet of lilies.​
That's all for this week!