iGB Diary
iGB Diary: Binary arrests, 888 review, Sweden CPAs, Bitcoin conspiracy, LatAm and Africa
7 minutes read
Ola igamers! This week: 'binary' arrest in TA, BGO-888: tip of a massive iceberg? Sweden: don't get overexcited, puny bitcoin ransoms?; LatAm coverage and upcoming events.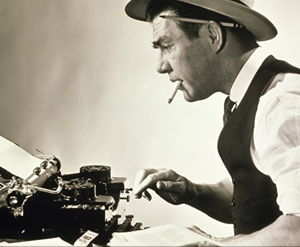 Oye oye igaming amigos! Another busy Diary this week as we delve into the 'binary' arrest (nothing binary about it but never mind) of Eliran Saada, wonder if BGO and 888 are just the tip of a massive iceberg, while talk of Swedish regulation seems to have focused the minds of quite a few affiliates. We also look at bitcoin and its puny ransom rewards and recommend you check out our recent LatAm coverage and upcoming events.    
Binary choices
'First of many', 'mark this day', 'it was only a matter of time'… those were the general tone of comments from Israel-based contacts emailing iGaming Business following the news that Eliran Saada, chief executive of the binary options brands SecuredOptions and InsideOption, had been arrested in Tel Aviv. The site Financefeeds was blunt in its coverage, saying Saada had been arrested "on account of fraud, blackmail, making threats and operating a false trading system – basically the exact ethos of what binary options is all about". Ouch. The arrest might not be surprising to those who follow binary options news across many countries; and with the complaints against him originating in places like Sweden and Singapore, his business truly was international. More to the point, anyone who has listened to recorded calls between some binary sites and their clients and heard how they manage to extricate more and ever higher amounts from their 'investors'; when one knows full well that those 'investments' will never come in, will be thinking it is a good thing some of them are closed down. Germany, France, Holland and the UK have all taken steps to limit the scope of activity of binary operators; how far will the clampdown go and how many more execs will be arrested? The likelihood is quite a few if those contacts' predictions are correct.              
Will UKGC crackdown lead to a 'big scalp'?
With 888 announcing it is under review by the UK Gambling Commission, is there a major threat hanging over UK operators (and affiliates) with regard to how the sector advertises its products and CSR? 888 said that the review by the UKGC will assess certain measures it employs to ensure social responsibility to its customers, including effective self-exclusion tools across different operating platforms. The UKGC recently also fined BGO Entertainment £300,000 for misleading advertisements.
So are those two cases just the tip of the iceberg of the UKGC's investigations? The Commission said it couldn't comment either way and pointed us towards its new enforcement strategy, which concentrates on putting the consumer first. Sarah Harrison's arrival at the head of the Commission has made it a markedly more aggressive regulator when compared to Jenny Williams, her predecessor. Harrison's statement at the time of her arrival that the consumer would be front and centre of the Commission's work has certainly proven to be true. Regardless of the 'unfair' or 'arbitrary' nature of the fines some operators feel they have been on the receiving end of. Some contacts have talked of the GC being after a 'big scalp', to which the Commission responds that that is not the way a regulator should approach its task. Which is absolutely true. Nonetheless such theories should (in theory) keep all licensees on the straight and narrow.    
Law firm Olswang may have hit the nail on the head during its Gambling Conference at the beginning of the year when it simply highlighted that Theresa May's government is deliberately disapproving of gambling. One presentation took a quote from The Times on 7th October 2016, of a senior minister saying: "The gambling industry's luck has run out". What if it truly has?
Sweden: don't get overexcited 
Excitement is building ahead of the regulation of Sweden's igaming market in 2019, a little too much excitement maybe. As operators and affiliates jostle for position in Scandinavia's biggest igaming market it seems marketing and media costs have skyrocketed, at least if comments made by Jackpotjoy's chief executive Andrew McIver this week are anything to go by. During the analyst call discussing the company's first quarter results he said the flurry of new entrants into the market of late had meant CPAs have become "unaffordable and uneconomic" and that as a result it was pulling back on marketing spend for its casino brand Vera&John in the country. Given that Sweden is a big market for the brand this is certainly an interesting move and one which gives rise to questions over how the competitive environment will affect other operators, as well as affiliates. McIver said he believed many new entrants were vying for position in a bid to be part of expected consolidation once the market opens up. Still, to be so pricey as to make V&J scale down that significantly? Certainly many affiliates are hoping to build a customer base that will prolong the current M&A spree. But if operators such as Vera&John aren't willing to pay the CPAs demanded by affiliates, how many of its competitors are doing the same, in the proces pushing that dream of a decent exit that bit further away? 
The Man's down on Bitcoin 
So far bitcoin hasn't taken over the igaming sector, but is it because no one actually knows how to use it? Apparently those behind the recent WannaCry ransomware attacks raised a pitifully small sum despite the widespread effect, with some attributing their lack of success to the fact that many targets simply had no idea how to get bitcoin to pay the ransom. Interesting theory, but an even more interesting one is that the US government is behind the whole thing. Not an entirely unreasonable theory given that it was a hacked piece of National Security Agency software that enabled the creation of the worm? Still, Cointelegraph is going one better with its claim that the US government set up the attack in a bid to discredit bitcoin. Maybe, just like its intended recipients, the attackers didn't understand bitcoin properly and were still under the widely-held impression that the currency is totally anonymous. Either way, it doesn't seem to have hit the value of bitcoin, which has continued to rise. Staying with the cryptocurrency, bitcoin casinos and sportsbooks Down Under "are licking their lips" at the thought of all those Australian punters wanting "to continue to bet with whomever they like" and being able to pay via bitcoin.
New markets, new opportunities
Clarion Gaming events Juegos Miami, covering the Latin American market on 31 May-2 June and the Brazilian Gaming Congress in São Paulo on 26-27 June, are fast approaching and iGaming Business has been taking a look at the region and speaking to some of the experts who will be passing on their knowledge of the industry and markets during those two events. To give you an idea of the scale of the region (paywall) Latin America has seen a steady increase in igaming over the past decade and mobile gross win has gone from just €1.8m in 2008, is predicted to reach €149m in 2017 and hit €240m by 2020.
The iGaming Business-Totally Gaming LatAm supplement looks at the region in more detail. 
If you are interested in new markets you should also check out our Africa Focus supplement or even better attend the World Regulatory Briefing event Clarion Gaming is organising in Nairobi, Kenya on 7-8 June.   
Have a great weekend!