iGB Diary: Boycotts and ghetto marketing
| By contenteditor
Happy Friday igamers! This week we have a look at the Gambling Commission's ICE boycott, a bit of ghetto marketing, and some over-zealous investigative journalism.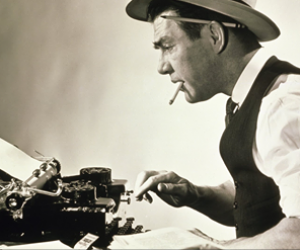 Happy Friday igamers! We hope you're all slowly but surely on the road to recover after last week's ICE-LAC madness. This week we have a look at the Gambling Commission's ICE boycott, a bit of ghetto marketing, and some over-zealous investigative journalism.
Message personal
Following the media storm unleashed at last year's ICE by outgoing GB Gambling Commission CEO Sarah Harrison's comments on industry sexism and the procession of clampdown on licensees since, the regulator's complete absence (if anyone from the GC was actually there it was incognito, the Diary understands) from the 2019 edition was made all the more conspicuous. New RGA interim boss Wes Himes was the most public critic of the decision, which set tongues wagging about what this wilful non-engagement with stakeholders at the industry's largest event said about its current relationship status with licensees and, to borrow the words of Paul Leyland, "the extent to which it wishes to understand the industry it regulates". The GC has, as Leyland points out, collaborated on initiatives that demonstrate the exact opposite attitude towards the sector, such as its 'Hot Shoes' programme which saw its staff shadow licensees in their day-to-day work. So quite why the GC decided that the message sent out by this boycott was the one it wanted to send out to a global audience has left the Diary and everyone else in the industry scratching their heads. Doubly so since the organisers of the event introduced a new code of conduct outlawing the 'overtly sexual marketing practices' that Harrison threatened could lead the GC to boycott the event if these weren't addressed. Whatever their reasons, it is in everyone's interests that they return next year.
In the ghetto
Following on from our two-part analysis on the unbalanced approach observed when it comes to the advertising standards applied to lottery operators compared with casino operators in the UK, MGM's Alan Feldman provided an example of a similar bias Stateside. During a panel questioning whether or not mass marketing was the only way for operators to enter new markets, Feldman argued regulators tend to overreach and that operators should be largely trusted to act responsibly. However, he also gave a prime example of how they sometimes don't when discussing a billboard campaign launched by the Illinois State Lottery. The lottery's rather ill-thought out campaign plastered the most deprived part of a city with enticements to 'play the lottery'. Although the boards were later removed due to an outcry, Feldman said someone in the organisation really should have known it was a bad idea before they went up. When asked by the moderator was his message to operators would be, between them the pair decided it was, "don't market to the ghetto".
Pressing issues
Diary was relieved to find it much easier to find a place to get onto a PC in the press area this year, thanks to what we assume was some type of security employee who seemed to be very discreetly casting an eye over people's passes as they went in. Last year the absence of such a setup had seen all sorts sneaking in – Diary even saw one delegate tying up a terminal typing up his CV, important as it may have been to him it was hardly front page news! But some things don't change when it comes to media etiquette – one reporter was a bit surprised to return from a short trip to the drink table to find a reporter from a rival publication reading their screen. The excuse given was that they thought their colleague was sitting there, but we weren't buying it. Still, we have to applaud the commitment to investigative journalism, especially when said commitment has previously not let paywalls get in the way of a good story.
Playing nicely
Considering their companies had been embroiled in war of words over the acquisition of Lotto24, the Diary was rubbing its hands gleefully to see the CEOs of Zeal and Lottoland appearing together on a panel at ICE Vox last week. Heading down in the hope of some Jerry Springer-style fireworks, we were bitterly disappointed to see a calm and reasoned discussion about the need for innovation and competition in the lottery vertical. We jest, of course – even if it failed to slake the Diary's bloodlust it's an encouraging sign. It suggests the industry is maturing and growing, and of companies being less tribal. Let's face it, rivals will have to work together almost as much as they compete if they're to weather the increasing regulatory pressure on the sector.
Memory lane
In a rare moment of quiet at the conference last week, the Diary took some time to leaf through a few rival publications. It's always good to see what the competition's up to – provided you're not having a sneaky glance at its work in the press room – and it's encouraging to see a high standard of journalism across the titles. However one thing did give us cause; in one the CEO on the cover was described as the first woman to be featured there. There's a certain Stoke-based executive who may beg to differ, especially as she's been on it twice.
That's your lot. See you next week.