iGB Diary: Brexit, exit, axit, clerics, taxit
| By Hannah Gannage-Stewart
We talk Brexit shambles, Rich Alati's bet, the ad ban, devine retribution and GamBan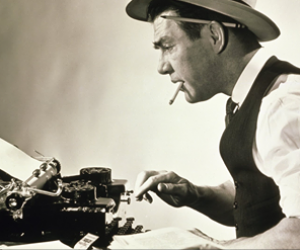 Merry Friday igamers! In today's missive we add to the collective eyeroll over the latest Brexit shambles, follow up on Rich Alati's month-long solitary confinement bet, revisit the TV ad ban, follow a couple of nun's on the run and review GamBan's charging policy. Enjoy!
Brexit: when the fun stops, backstop
As you know the Diary likes to give its opinion on most things. Ok, it has to have a link to gambling, even if it's more tenuous than Theresa May's grip on her job. Why mention the PM? As you also know, Brexit – other countries have better names for it: clusterbuhach (Scotland), tohuwabohu (Germany) or for the original, ENGLISH way to say it: clusterf*** (or s***show, take your pick); is eating up the UK and will spit it out in God knows what form, when she returns from Brussels with whatever 'legally binding declaration' she can get on the Irish backstop. So when we read the Guardian's write up of her postponement of the meaningful vote on the withdrawal agreement on Monday we had to smile, especially the last paragraph: "There was only one explanation that now made sense. The prime minister had taken a huge bet with Paddy Power on her still being in a job by Christmas. She just hadn't read the small print. When the fun stops, stop." As the man says Treeza: 'when the fun stops, stop'.
He's out
Talking of exits, last week the diary reported an unusual prop bet between poker pros Rich Alati and Rory Young. Alati just spent 20 days in an unlit bathroom with nothing for entertainment except paddleball and a Rubik's cube – an infuriatingly illogical choice of toy to take into a lightless room! Back in November the pair wagered $100,000 on whether or not Alati could survive 30 days in isolation. However this week he negotiated his exit after 20, taking away $62,400 for his troubles. Alati is reported to have left his bathroom confinement 'seemingly in good spirits'.
With friends like these…
The fact that the UK betting industry has agreed to the whistle to whistle ban on TV advertising is an admirable, and arguably necessary, step. Yet the move that may lead to the end of Ray Winstone's disembodied head looming out of TV screens has quickly been followed by calls for further concessions. It's clear the sector doesn't have many friends these days. This made it all the more alarming for the Diary to hear one frustrated operator accusing a high-profile betting body of "running for the hills" whenever the going gets tough earlier this week. As the old cliché goes, with friends like these, who needs enemies?
Mercy of the law?
The two nuns accused of embezzling half a million dollars from a school to gamble in Vegas received the bad news from the Archdiocese of Los Angeles this week that this matter would no longer be handled internally and they would be forced to take "full responsibility for the choices they made and [be] subject to the law". Ex-principal Sister Kreuper and teacher Sister Chang, both recently retired, allegedly pilfered and spent the ill-gotten gains over a period of ten years, presumably making detection more difficult by the school or the casinos in Vegas (the Diary can't help wondering whether they were wearing their habits at the time or gambling incognito). However, one parent at the school was heard telling a reporter on Radio 4 this week that they thought it strange that Kreuper and Change drove such flashy cars. A spokesman for the church said they intended to pay all the money back once they have worked out how much had gone missing. They also didn't rule out having a whip round among the congregation to pay for their legal costs. If only the rest of us normals had that to fall back on in times like these…
Profiting from peoples' misery
One of the most frequent accusations levelled against the industry is that it is profiting from peoples' misery. The pressure group Fairer Gambling, the artist formerly known as the Campaign for…, is never one to pass up the opportunity to make this claim. So it was a bit of a surprise to see one of that body's leading lights cc'ed into an email with a GamBan domain. GamBan, of course, being one of the latest gaming site-blocking solutions to hit the market in recent times. Kindred currently offer customers licences free of charge, but those who don't have a Kindred account must fork out an annual fee of £9.99. Problem gambling figures' upward trajectory suggests that more people will turn to technology to limit their gambling and The Diary is totally supportive of anything that helps make igaming safer for customers. But to charge for these solutions… isn't that… profiting from peoples' misery…?
That's all for this week folks – have an amazing weekend!