iGB Diary: CEOs get their hands dirty, NSW spreads confusion, Playtech squeezed in Asia
| By Joanne Christie
This week we look at CEOs who go above and beyond, and also try to decipher new laws Down Under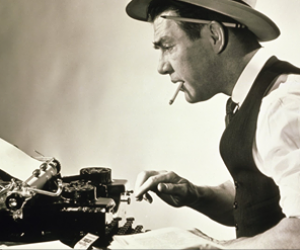 Welcome igamers to this week's instalment of the Diary, which features company CEOs doing some weird and wonderful things in the name of promoting their brands. Elsewhere, we ruminate on Playtech's travails in Asia, while wondering if the NSW regulator should look up the definition of the word 'clarity' in the dictionary.
Opportunist? Moi?
As journalists we always like a good hook for a story, something newsworthy to make an article relevant. It seems we aren't the only ones — apparently those looking to recruit are also keeping an eye out for something to peg their ads to, although perhaps not quite in the same way we're doing it. Hot on the heels of the announcement that Bet365 was looking for 100 new tech staff in Manchester, one company CEO posted the following on LinkedIn: "Bet365: Looking for 100 technical staff in Manchester to work on addictive gambling products, indiscriminately advertise at kids and extract money from society's most vulnerable. If you want to build a product that matters – one that will change the world – and solve complex problems for the smartest companies out there, then come and work at Peak. Hit us up at jobs @peak.ai #artificialintelligence #machinelearning #datascience." But Richard Potter, the CEO in question, may be missing a trick given his company seems to specialise in artificial intelligence and data science, technology and disciplines the igaming industry is increasingly leveraging. "Guess your [sic] not looking to work with anyone in the gambling sector, huh?" commented one poster? Indeed.
Land of confusion
Following on from our story about the racing exemption to NSW's harsh new laws against advertising inducements causing some outrage Down Under, it seems the exemption is also causing some confusion in the industry. Last Friday local regulator Liquor & Gaming NSW issued some further guidance on the matter following a number of enquiries. Previously it had said that it did not intend to take enforcement action where "the advertisement has been published or communicated on an existing platform which solely and exclusively provides racing content". Last week it added that "L&GNSW's position is that this should also currently extend to and include websites such as www. punters.com.au and www. racenet.com.au, television channels such as Sky Racing 1, written publications such as Winning Post, and radio stations such as Sky Sports Radio, provided that the content on such platforms is and remains predominantly and substantially dedicated to and concerned with racing". So from exclusively racing, the requirement has become "predominantly" racing, with the regulator further adding, "to the extent that the content on such platforms also includes other sports, then such content is permissible provided that it is only ancillary and substantially insignificant to racing content". Operators may rightly be concerned about whether or not their additional content qualifies as insignificant, but rather unhelpfully the regulator says it is unable to provide any legal advice or legal view on specific websites. Equally unhelpfully, it then goes on to say: "As noted in the guidelines, if there is doubt as to whether or not a platform 'exclusively' publishes racing content, it is better to adopt the position that it does not." Glad we've cleared that up then!
The big drop?
Playtech received a bruising response from the markets on Monday after it was forced to issue its second profit warning in just eight months, the share price dropping nearly 30% by midday. The culprit was a projected €70m shortfall in FY revenue from Asia, where the industry's largest supplier has fallen victim to a price war wagered by a raft of new local and international entrants. In an accompanying trading update Playtech made clear its belief that the ructions in Asia vindicated its efforts in recent years to increase its focus on regulated markets, highlighting the deals with Snaitech in Italy, Gala in the UK, SAS in Portugal and with the Polish national lottery. The lack of regulation in Asia and the availability of newer and cheaper tech has clearly opened the way for these new entrants to flood into the market and undercut PT. But internal concerns that the years of strong growth and margins in the wider igaming industry were coming to an end – Playtech having ridden the wave from 2010-16 fuelled by a series of savvy bolt-on acquisitions including Teddy Sagi's related party assets – have been circulating within the company for a number of years now, iGB understands. Which as Paul Leyland pointed out in a note later that day, begs the question if the industry's leading supplier can now manage to "organically develop the quality of its products and services to stay there, in a rapidly changing environment". CEO Mor Weizer remained bullish that regulatory developments in the US and organic growth in the non-Asian gaming business "would materially improve the quality and diversification" of performance. But the M&A options that helped power it to the top of the supplier food chain now also look v limited, and it has also failed to execute to date in the sportsbook vertical now so well served by the likes of SBTech, Kambi and FSB. But if any company has the tenacity and drive to pull this off and retain its position at the head of the market, it's Playtech. Much to lose, but still all to play for.
G'wan, you will
In a start-up or small company, it's not unusual for staff to have to step out of the confines of their defined role now and then and get their hands dirty on one-off projects. That said, Red Tiger CEO Gavin Hamilton probably wasn't expecting to add 'voice over artist' to his CV when he was promoted earlier this year. Nonetheless, Red Tiger has a proud tradition of producing all the music and sound effects for its games in-house. A team of three musicians occupy a corner office and while away the days writing, and often singing, the theme tunes to all the company's games. So who should be in the right place at the right time (depending on how you look at it) when the soundtrack for leprechaun themed game, Rainbow Jackpots was being devised? You guessed it. Only the company's Irish CEO. Hamilton is clearly a good sport, as he took to the sound booth to record the voice of the game's cheeky leprechaun character. Have a spin here to hear the little fella encourage you to g'wan!