iGB Diary: Corbyn, new deals, high street bookies and GBBO
| By Hannah Gannage-Stewart
Looking at Labour's fundraising strategy, Bede's big win, bookies and Bake Off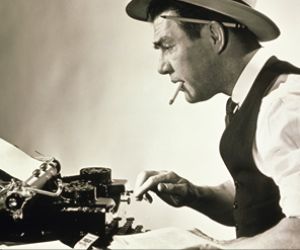 Happy Friday igamers! This week we clock questions over Labour's fundraising strategy, celebrate Bede's big win in Canada, assess the future of high street bookies and spy pre-watershed shirt sponsorship on the Great British Bake Off.
Chance of a lifetime
The name Tony Blair is mud in Labour Party circles these days, but Corbynistas may soon find another reason to take against the former PM. Buzzfeed has noticed that a competition where party members are asked to donate to be entered into a draw for the chance to meet Jeremy Corbyn at backstage at the party conference may breach UK gambling regulations. Sure, there is an option to enter the draw without making a donation, but this is hidden away in the small print beneath umpteen requests for donations. And who passed this legislation that might see JC's party fined by the UK Gambling Commission? Why, none other than Labour under Tony Blair, back in 2005! It's the biggest conspiracy to hit the party since 2016's Portland Group coup.
Mixing it with the big boys
Bede again showed it can stand shoulder to shoulder with the big boys in the supplier space yesterday when it announced it had won the contract to supply the Ontario lottery with an igaming platform. Bede has come a long way since convincing Rank to become the first Tier 1 operator to move off away from the old guard of OpenBet, Playtech et al. Chairman Joe Saumarez Smith and recent iGB pod interviewee of course advised the lottery on its choice of its first ever internet gaming platform way back in 2011 via his Sports Gaming Ltd consultancy. So it must have been gratifying to say the least to return with his company's own platform and win through the procurement process against a shortlist including Openbet/SciGames and IGT. Way to go Joe!
High street bookies: future tense?
The UK retail betting sector is in urgent need of a reboot and needs to sharpen up if it is to overcome the major challenges it will be facing in the next 12-18 months. That was the key message from the "Future of the UK high street bookmakers" event that took place in London yesterday. Some of the main points, in no particular order of importance: FOBTs, attracting a younger demographic to LBOs, show maturity and stop infighting ("Good luck with that" was the pithy response from some audience members). William Hill's Lyndsay Wright issued a stark warning that bookmakers had to decide whether they wanted to be like the alcohol industry, a widely accepted social pastime with no major image problem; or follow tobacco, whose products are plastered with gruesome pictures of the physical harm it causes and its users shunted to dark doorways. That's the Diary's take on it, but you get the message. There were many more very interesting discussions and points made, which iGB will cover early next week (or as soon as the Diary can find its notes!).
SBOBet hits primetime
Eagle-eyed viewers of the Great British Bake Off may have noticed an inadvertent pre-watershed plug for sportsbook SBOBet this week, proving the benefits of shirt sponsorship. Budding pro baker Jon from Newport was whipping up some Cardiff City-themed Chelsea buns when a picture of him and his son sporting the Bluebirds' strip flashed up on screen, emblazoned with the SBOBet's logo. Fortunately, Bake Off's new home on Channel 4 eliminates the risk of post bags overflowing at Points Of View.
That's all for this week folks. Have a wonderful weekend!