iGB Diary: Deja vu for Lotex, Sportsbet stuffs up, Kenny's pay cut and VHS player anyone?
| By Joanne Christie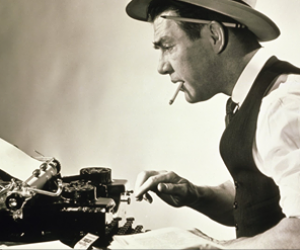 Happy Friday igamers! This week we guess what other long-delayed events might take place before the Lotex sale ever goes ahead, cover Sportsbet's woes Down Under, marvel at the time it took to discover a VHS shop was a front and ponder Kenny Alexander's pay cut.
Lotex: If at first you don't succeed…
.. keep doing the same thing over and over and over. That's the message from Brazil this week, where the privatisation of the state's instant win games business Loteria Exclusiva Instantânea (Lotex) has once again fallen flat on its face. Once again, there was a dearth of parties interested in taking charge of the business, which has already seen a BRL640m reduced sticker slapped over its original BRL1bn price tag. With the process delayed for a seventh time, it looks as if we've got more chance of seeing George R R Martin publish the sixth Game of Thrones novel before it's finally completed. Or Crossrail actually completed and opened to the public. Or even the UK working out whether or not it wants to be part of the European Union. And, of course, we'll probably have seen the Spider-Man franchise rebooted several times. Unless a reluctant new owner is paid to take it, expect this to run and run.
Sentiment souring on Sportsbet
Sportsbet has been one of the star performers in the Paddy Power Betfair (now Flutter Entertainment) stable in recent years but it's been a rough couple of weeks for the company. First, taking a leaf out of its parent company's books, it decided to pay out early on Labor winning the Australian election but ended up regretting it when the Liberal Party-led coalition pulled off a surprise victory. It was a double whammy for the bookie as it then had to pay out those who bet on the winner, having offered them extremely favourable odds. In total, Sportsbet lost more than $5m on the election result. The bad run continued when it this week found itself in hot water after voiding some Australian Football League bets over the weekend, prompting outrage among punters. One was so incensed they started a Twitter account called Sportsbet Lawsuit, which has already gained almost 1,500 followers. A number of fans also started trying to put together a class action, with various lawyers going on the record against Sportsbet, which had blamed a pricing error for the voided bets. The bookie then did something of a U-turn and paid out the bets at the revised odds, but that didn't appease players – unsurprising really when some saw their odds slashed from 150/1 to 9.5/1. One has to wonder if rather than saying it was allowed to cancel the bets under its terms and conditions it might have been better off saying, 'Oops, we made a mistake but are going to pay out anyway'. If you're willing to throw away money on paying out elections early despite repeatedly getting it wrong, why not on punter goodwill?
Another reason to speed up sports betting regulation in all US states
While many US states have for many years been champing at the bit to get legal sports betting up and running, Georgia has historically been one of the more conservative states when it comes to gambling liberalisation. There are signs this is changing, however, with a senate committee now looking into making changes. It's just as well really given the resources the state has when it comes to stamping out illegal betting. The news this week, covered by WSB-TV in Atlanta, that a police investigation uncovered an illegal gambling ring operating via a VHS store was somewhat perplexing given the store had been there for many years. Apparently police had pegged it as a front several years back, but not had any undercover staff available to investigate. Speaking after the store was finally busted this week a police spokesman told the TV station, "It's just a cover, obviously a cover". Well, duh. Does anyone even own a VHS player anymore? He went on to say that a detective had described how the most recent movie in the store was an action movie from 2007. Just goes to show that the truth really can be stranger than fiction. At least in Breaking Bad the criminal masterminds had the sense to run their drug operations through chicken stores, laundromats and car washes, i.e. business that people still use. Wonder if Blockbuster is regretting shutting down all those stores – it could have had a good few years of alternate income in seems…
How to cope with a 15% pay cut
This week brought news of GVC boss Kenny Alexander volunteering to give up £150,000 of his £950,000 annual salary, taking his pay down to a mere £800,000, in a bid to stave off a shareholder rebellion. If only the rest of us had such problems… Usually articles aimed at those who've taken a pay cut, say to change careers or spend more time with their kids, give handy tips such as, 'take a packed lunch' and 'use the bus instead of the train'. But with £800,000 and training as an accountant, we're pretty sure Kenny won't need to do either of those things. Unfortunately for Kenny, not many seem to think it will smooth things over with shareholders. He might have been better off taking the cash and donating it personally to GambleAware given the recent furore about some betting firms donating as little as a fiver last year – the charity's list of donors revealed that a company called Best Bets donated only £5 last year. GVC, of course, was one of the biggest donors but a personal contribution from its CEO would certainly have gotten some good PR.
That's it for this week. See you next week!