iGB Diary: Delving into the past and dispelling dire predictions
| By Joanne Christie
This week we dig deep into the real and fictional pasts of those in the news of late, applaud a politician who can see past the lottery monopoly agenda and consider the FT's message of doom for the industry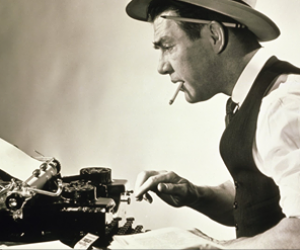 Happy Friday igamers! This week we dig deep into the real and fictional pasts of those in the news of late, applaud a politician who can see past the lottery monopoly agenda and consider the FT's message of doom for the industry.
In a former life…
News that Nolan Bushnell has taken over as chief executive of Global Gaming (no, not that one), a blockchain gaming investment vehicle, raised the Diary's eyebrows earlier this week. Bushnell, of course, was founder of Atari, the games publisher that caused children in the eighties to fixate on a slow-moving white square in Pong. Upon further digging, it turns out that Bushnell also founded Chuck E Cheese's Pizza Time Theatre, that chain of fondly-remembered (by Americans, at least) combo of fast food, arcade games and terrifying singing animatronics. This got the Diary thinking: what other industry executives have interesting past jobs on their CVs? Of course, there's Mr Green founder and erstwhile CEO Mikael Pawlo, who started out making music videos with 3D graphics before starting the Swedish success story. And who could forget Ron Hoffman, chief exec of Playtech's finance division TradeTech? Also keyboard player and vocalist of rock band Synergia, who are worth a listen if early-noughties metal is your kind of thing. Who else? Get in touch and let us know. We'll feature the best in next week's Diary if we remember.
Synergia, for reference: https://www.youtube.com/watch?v=Nc6TeXCxklI

…or just a fictional life
Speaking of interesting pasts, how about modelling for stock photo images? Oh hang on, actually the chairman of Kaishi Entertainment wasn't once a model for stock photos, the company just used a stock photo instead of putting up an actual picture of him. The ruse was uncovered by a number of Australian football fans, one of which helpfully tweeted the same picture being displayed on an article by Forbes about changing careers. Fans had been digging around after the company was announced as the sponsor for Australian A-League football club Melbourne Victory in the Asian Champions League. It was also uncovered that Kaishi Entertainment's general manager Yi Jing Chen had been pictured promoting online betting brand KashBet, a link that if proven, put the shirt sponsorship outside Asian Football Confederation guidelines. Kaishi denied any involvement with KashBet but the team played its first game in away shirts after dropping the sponsor. The club later put out a statement that said it would not be entering into any agreement with Kaishi. In the statement it thanked the AFC and the Football Federation Australia but we think perhaps it should have been thanking fans for doing its due diligence.
Lobby group enjoys luck of the Irish
Finally, a politician who can see past the claims from monopoly lottery operators that lottery betting is harming good causes. This week Irish finance minister Paschal Donohoe responded to a parliamentary question stating there did not appear to be, "any evidence of a significant impact on the national lottery arising from online lottery betting at present". It's true of course, but it was also true in the UK and that didn't stop Camelot getting its way and convincing the DCMS to ban EuroMillions betting last year. Perhaps as a finance bod Donohoe couldn't overlook the real figures in the same way Premier Lotteries Ireland did when it blamed lottery betting for a fall in funds going to good causes back in December. The relatively newly formed European Lotto Betting Association hailed Donohoe's comments as a win and given the body's first real fight as a collective has been in Ireland, where it has been lobbying hard, it's certainly a good sign. Then again, the DCMS had also acknowledged there was no "current" evidence of an impact on good causes from EuroMillions betting and banned it merely due to the "potential threat" so perhaps Lottoland, myLotto24, et al, aren't quite out of the woods yet.
Is the party over?
When we saw the headline of an FT article earlier this week that read, 'The party is over for online gambling', we immediately clicked on the link, keen to see what development had prompted the dire assertion. Had there been an unpredicted government bill tabled? Had the Prime Minister come out with a declaration of war on the bookies in a bid to distract the country from the fact she keeps saying she's proposing a new Brexit deal that's actually the same as the previous one? Nope. It turns out it was all hinged on the fact that Labour MP Tom Watson had called for the 2005 Gambling Act to be overhauled. We're somewhat surprised that the FT hasn't noticed that the Labour Party is so far from getting into power that it really doesn't much matter what one Labour MP is calling for. There was a whole bunch of comment about how scandalous the industry is but nothing else to indicate industry execs should be polishing their CVs just yet.

That's it for this week. See you next week.