iGB Diary: Dirty protests, Lottoland's legal win and Brexit menus
| By Joanne Christie
Happy Friday iGamers! This week Diary ponders the lengths Kenya's football fans will go to, considers the knock-on impact of Lottoland's Australian win and casts its eye over Rank's Brexit menu.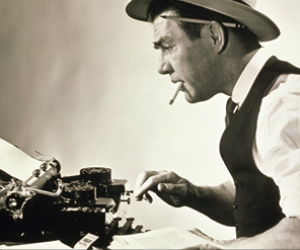 Happy Friday iGamers! This week Diary ponders the lengths Kenya's football fans will go to, considers the knock-on impact of Lottoland's Australian win and casts its eye over Rank's Brexit menu.
Forget milkshakes, in Kenya it's poop
It's not just the operators who are angry about the ongoing dispute between Kenyan authorities and the country's biggest bookmakers – consumers are becoming increasingly incensed about the situation. Gambling enthusiasts are understandably unhappy about the bizarre interpretation of the tax rules by the Kenya Revenue Authority, which now wants to take 20% of punters' gross payouts, including their original stake. But because SportPesa sponsors the country's Premier League and has pulled all of its sponsorships while it remains out of business, the fury has spread to the country's numerous football fans.
So much so that some have threatened a rather unusual method of protest – according to local newspapers Gor Mahia fans are reportedly plotting to defecate outside the KRA's offices. Other angry punters have issued similarly odd warnings, with one threatening to stage a naked protest, while another said he would nail his testicle to the ground outside the office. We're not sure we'd actually want to see photographic evidence of any of the mooted protests if they come to fruition, especially the last, but one has to admire their spirit. The British tradition of chucking milkshakes overpoliticians seems positively tame in comparison.
Back to business for Lottoland
There's happier news for football (OK, we know it's rugby but things are different Down Under) fans in Australia thanks to a legal challenge that went Lottoland's way last week. The beleaguered operator has been on the wrong end of politicians and regulators too many times too count in Australia, so the news that it won a Supreme Court battle against the Australian Communications and Media Authority last week was surely a relief. It's somewhat encouraging that judges in the country still base their decision-making on facts, rather than being swayed by smear campaigns promoted by those with an interest in seeing their competitors' fail.
Whether or not this is the last battle for Lottoland Down Under remains to be seen, but the company wasted no time in renewing its sponsorship of Manly Sea Eagles for another year this week. Which is just as well really, as we know Aussies can put together some pretty creative protests too. When one of the country's biggest DIY stores last year started putting onions under sausages instead of on top in their sausage sizzles after a customer slipped on an onion, thousands arranged a protest event to throw onions on the floor and slip over at a Sydney store. Many others started posting videos online of their own mini onion-slipping protests. And that was all over sausages in bread. Imagine what they'd do at the loss of their favourite rugby team?
Brexit Menu
As Prime Minister Boris Johnson stampedes towards a no-deal Brexit with the same zeal that he approaches a small child with a rugby ball tucked under his arm, people are starting to prepare for the worst case scenario. The gambling industry is no different, with Rank chief executive John O'Reilly revealing the operator has drawn up a 'Brexit menu' for its Mecca Bingo halls in the event of no-deal. Naysayers among our readers may be miffed that it's more a case of replacing imported prawns with British langoustines at this stage. Continental booze will also be replaced with British drinks, which thanks to the craft beer boom probably doesn't mean Buckfast, Tennents Super and Frosty Jack's. Probably a welcome move as the storm clouds gather, but not quite enough to stop The Diary reaching for the hard stuff.
Don't forget to vote for iGB's Most Influential Women
If you're among the many who've been off on holidays during August, you may have missed the launch of our second Most Influential Women survey. If so, don't forget to vote in this year's survey. If you need some inspiration on who to nominate, see what last year's winners had to say here, or consider member of the judging panel Christina Thakor-Rankin's views on who should make the cut.
That's it for this week. See you next week!