iGB Diary: Gamesys gains, naughty Neds, RAIG wrangling and futile gestures
| By Joanne Christie
This week we see echoes of Teddy Sagi in the Gamesys/JPJ deal, consider both sides in the RAIG debate, ponder the wisdom of Neds and Ladbrokes pushing their luck Down Under and are reminded of Animal House by the political wrangling in Louisiana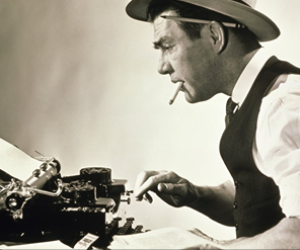 Happy Friday igamers! This week we see echoes of Teddy Sagi in the Gamesys/JPJ deal, consider both sides in the RAIG debate, ponder the wisdom of Neds and Ladbrokes pushing their luck Down Under and are reminded of Animal House by the political wrangling in Louisiana.
So good they sold it twice
Having sold the Jackpotjoy bingo brands to predecessor Intertain for £425m in 2015 and gotten even richer from holding onto and licensing the platform back to it for the last few years (£83.4m of last year's revenue of £223.1m came from support services), Noel Hayden and his fellow founders cashed in again this week by selling JPJ this tech and the bulk of its B2C brands. The transaction will also see Gamesys CEO Lee Fenton installed as CEO of the enlarged business. The Diary finds it hard not to be see echoes of Teddy Sagi in Noel Hayden here, with him licensing and selling assets back to a business he essentially founded. The full integration of the Gamesys assets promises to be as transformative for JPJ as deals such as PTTS were for Playtech. By itself, this is a proven and successful tech business, generating an impressive £49m profit from £223.1m revenue last year, and by getting back together with its primary supplier, "JPJ has now positioned itself as a likely winner from this dynamic vs. a likely loser", gushed an effusive Paul Leyland this week. Gamesys has also retained its non-bingo games development assets and the newly launched Virgin Bet sportsbook. Odds on this being sold to JPJ in a few years time?
Now or never
Bingo affiliate turned operator Phil Blackwell waded into the debate over new affiliate body RAIG this week, arguing its hefty full membership fee of £20k and being headed by three of the biggest affiliates would hinder its efforts to develop responsibility standards that work for all affiliates. "If the objective of RAIG is to promote the highest standards of compliance and social responsibility, it simply has no option than to make provisions that allow for every affiliate to apply, without exception", wrote Blackwell this week. In an earlier interview with iGB, Clive Hawkswood emphasised that he would not allow the founding members or any other big affiliates who could afford to stump up £20k to join to translate dominant market positioning into a monopoly on compliance. "It would be completely wrong for a trade association to do anything anti-competitive, not to mention illegal, and everyone is very aware of that". Hawkswood also justified the £20k fee as necessary to cover the high set-up costs of the organisation (hiring someone with his background understandably doesn't come cheap) and said they will look at reducing this next year. Time will tell if RAIG can become the vehicle through which, after the many false starts over the years, igaming affiliates, can in Blackwell's words, "collaborate and unite; not kill each other with friendly fire". An important point that Blackwell and Hawkswood do agree on and one that should hopefully provide a platform for the discussions to move forward from here is that there is a growing sense of now or never for the affiliate sector – if they don't act quickly and self-regulate and be seen to be doing so by regulators and politicians, events will inevitably overtake them like they did with the bookies over FOBTs.
Neds still naughty
From day one Aussie bookmaker Neds caused controversy with its marketing campaigns, beginning with having two of its launch campaign ads banned in late 2017 and shortly afterwards being fined for illegally offering inducements to NSW players. But many would have thought it would have changed it strategy somewhat after coming into the Ladbrokes fold. Well, it turns out they'd have been wrong. Rather than Ladbrokes rubbing off on Neds, the reverse seems to be happening. Both operators came under fire this week for continuing to offer incentives to punters despite the new National Consumer Protection Framework coming into force late last month, which prohibits such inducements. Evidently, the Northern Territory Racing Commission, which licenses most operators Down Under, said on May 22 it would give operators a one-month period of leniency before taking action on the new rules. Other operators interpreted this to mean they had some breathing room if they made a mistake. It seems Neds/Ladbrokes interpreted it to mean, 'do exactly what we did before until the last day of that month'. Unsurprisingly, Responsible Wagering Australia – of which Ladbrokes is a member – is rather unimpressed with the operator, with a fellow member telling the ABC it was adopting a "kamikaze approach to government relations". One has to wonder if all the flack the pair has been getting is really worth it just to offer bonuses for one more month.
Strewth! An Aussie game
On a related but lighter note, we were amused to receive a release about Realistic Games' Aussie Adventure game this week. We're not entirely sure who the game is aimed at with its bouncing kangaroos, shrimps on the barbie and surfing koala on Bondi Beach, but we've come up with a few other ideas if the makers, as they stated in the press release, really want players to get a sense of the outback (maybe for version 2). How about Paul Hogan with a knife in Crocodile Dundee? Or a cork hat? The only mention that really conjured up imagery of the outback for us was the "infamous didgeridoos", but given the sensitivity about indigenous Australian relations it would have been wiser if they'd left out the "infamous" bit. Still, we had to chuckle at the quote provided by Realistic Games's Robert Lee, who said: "Aussie Adventure is an absolute beaut of a game."
The Big Un-Easy
To Louisiana, where the Diary has been avidly tracking the progress of a sports betting bill. Or lack, thereof. The bill, seemingly destined to die in a House Committee, looked to have a chance of resurrection by being tacked onto a fantasy sports bill. The fantasy bill's sponsor, however, wanted nothing to do with real-money wagering, and a conference committee concurred, rejecting the sports betting amendment. Outraged, the sports bill's sponsor then talked down the clock to ensure the fantasy legislation could not pass. Under Louisiana law, which only allows tax bills to be debated in odd-numbered years (no idea), the state will be without fantasy sports – and sports betting – until 2021. Even better, the filibuster was that Senator's last act in the Louisiana legislature, having come to the end of his term limit. 
It reminds the Diary of that rousing speech from Animal House: "Now, we could fight 'em with conventional weapons. That could take years and cost millions of lives. Oh no. "No, in this case, I think we have to go all out. I think that this situation absolutely requires a really futile and stupid gesture be done on somebody's part."
That's it for this week. See you next week!