iGB Diary: Good causes, CMO-slash-actor and adios Rod
| By Joanne Christie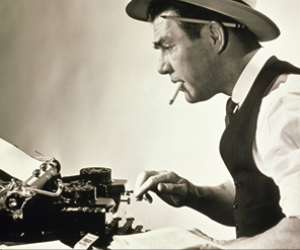 Happy Friday igamers! This week we do the sums on where good causes money is going in Ireland, ponder an odd image and say farewell to the man who threw the industry into disarray with his reinterpretation of the Wire Act.
Who's really taking from good causes then?
It's repeatedly claimed by lottery monopolies that betting on lottery companies are diverting funds from good causes, despite very little evidence to support such claims. We heard these arguments in the UK, in Australia and now in Ireland, where a war of wars between the monopoly, Premier Lotteries Ireland (PLI), and Lottoland, et al, has been playing out over the past year or so. But as we pointed out last year, PLI is on particularly shaky ground when it in fact takes good causes cash itself by keeping any unclaimed prizes. In the UK unclaimed prizes are diverted back to good causes but PLI keeps them for marketing expenses. The scale of just how much PLI is profiting from this was exposed by The Times this week and made for some pretty interesting reading. The newspaper initially requested the figure for unclaimed prizes directly from PLI under freedom of information laws, but PLI argued the information couldn't be released as it would expose "trade secrets". We think it's more like a dirty secret – following intervention by the Office of the Information Commission, it was revealed that between 2015 and 2018 PLI kept €71.2m in unclaimed prizes. If you average that out over four years, that's €17.8m per year. Given about €0.30 for each euro spent in Ireland goes to good causes, that's €5.34m per year being taken directly from good causes. Now, let's compare that with what's being potentially being missed out on due to lottery betting. According to a report by economist Jim Power last year, the draw-based betting turnover of the three largest online lottery betting companies in Ireland was equal to just 0.25% of the draw-based €559m turnover of PLI. So let's say between them, the lottery betting companies are selling €1.4m in bets per year. If the same amount was spent on PLI tickets, then €420,000 would go to good causes. Essentially, then, while PLI is pointing the finger at lottery betting companies, it's actually taking more than 10 times what they are from good causes itself. Hmm…

Strike a pose

Speaking of monopoly operators, we were perplexed by the image we received of UK monopoly operator Camelot's new marketing director Keith Moor this week. The picture, sent out by Camelot alongside a press release about his appointment, features Moor wearing all black, several bracelets and draped over a chair. It was less 'new senior appointment', more 'latest album out Monday'. We're unsure if Camelot hired a snapper more used to working with models and actors or if it perhaps got carried away with its plan to attract more Millennials with an Instagram-worthy picture. Whatever the case, we're sort of excited to see what the next Camelot appointment holds – a new staffer striking a pose against a graffitied wall? Lying draped over a sofa? We can't wait.

In Rod we trust
Farewell Rod Rosenstein, we hardly ever knew ye. The deputy Attorney General, and cause of many US lottery and gaming execs' sleepless nights, will step down from his role in May. Aside from standing by as AG William Barr provided a PR pitch for the US president at the release of the Mueller Report, his Wire Act reinterpretation will be his lasting legacy, at least in the gaming industry's eyes. In his letter of resignation, he tells Trump: "[the Justice Department] bears a special responsibility to avoid partisanship. Political considerations may influence policy choices, but neutral principles must drive decisions about individual cases." Fine words. But considering the DoJ's new opinion on the Wire Act is widely rumoured to have been dictated under pressure from a certain land-based casino magnate, the Diary doesn't think he's really taken them to heart.
That's it for this week. See you next week!