iGB Diary: jobs losses celebrated, Sweden shoots first and Irish bookies thrown under the bus
| By Robin Harrison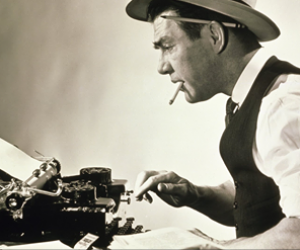 Happy Friday igamers! This week Diary wonders why this industry's job losses are being celebrated, questions the Swedish approach, considers the collateral damage in Ireland and ponders the lack of unity in the industry.
FOBT fiasco
The news that William Hill is to close 700 shops, putting 4,500 jobs at risk, was greeted with a resounding "well, good" from politicians. From Tracy Crouch claiming that there were too many shops anyway, to a Lord saying that it's bookmakers' own fault for having launched the machines in the first place, it was a predictably cloth-eared response. The Diary isn't saying that maximum FOBT stakes should have remained at £100, nor does it dispute that the industry failed to cover itself in glory in the debate. What sticks in our craw, however, is the fact that the general disdain for the industry is now hitting jobs. When the blanket political response is "well they shouldn't have been there in the first place", that may score MPs some easy points, but it doesn't change the situation. Wishing away betting shops, FOBTs and the wider industry does nothing. It's here, it's paying taxes, and it's employing people. There's no stuffing the genie back in the bottle. Instead it'd be nice if politicians took Tom Watson's approach and actually started to work on legislative changes. Watson is too often called an opponent of the industry. Look closer and he appears to be its only friend in politics.
Scandi Noir – Part Two
Just what is going on in Sweden? A few weeks back we suggested there was some sort of shoot-first, ask questions later approach to Spelinspektionen's enforcement actions. It's clear that's the case now. First Lottoland chief executive Nigel Birrell noted that the first the operator heard of its SEK700,000 fine was when the regulator published a release on its website. Then we have Gaming Innovation Group kicking back against an SEK3.5m fine, first announcing an appeal then suspending its sportsbook on Rizk and Guts until it gets more clarity on regulations. It argues that it did not in fact take any bets on an under-17 football match between Georgia and Slovakia, and only displayed the match on its website in error. The country's operator association Branschföreningen för Onlinespel has asked for an urgent meeting to discuss the matter – only for Spelinspektionen to schedule a licensee meeting for September… Maybe the Diary's getting a bit cynical in its dotage but that hardly seems urgent. After all, ever since the regulator began developing regulations, operators have been complaining about Spelinspektionen being uncommunicative. By September, we may at least have an idea of how successful operators have been in appealing against enforcement action, and should the courts go against the regulator, an idea of how it plans to react.
Ban lottery betting… at all costs
Some Irish politicians are so keen to get rid of Lottoland et al they are willing to throw local bookies under the bus too. This week Sinn Féin TD Donnchadh Ó Laoghaire tabled an amendment to the Gaming and Lotteries Bill that would ban betting on lottery games. To casual observers this might not seem very different to the situation in Australia or the UK. But the big difference between Ireland and those countries is that in Ireland bookies have been offering bets on the lottery for 25 years so are understandably none too happy about this new development. According to RTE, Fianna Fáil's justice spokesperson Jim O'Callaghan supported the amendment in the Oireachtas Justice Committee debate, though it also had many detractors. Among them was Fine Gael TD Peter Fitzpatrick, who said: "These Irish betting shops have been doing this lottery for the past 25 years. An awful lot of jobs depend on them…Next we will be chasing the GAA clubs and the Tidy Towns." Minister of State David Stanton, who has previously dismissed claims that lottery betting takes money from good causes, as is frequently claimed by Ireland's National Lottery operator PLI, said the government opposed the amendment and expressed similar concerns to Fitzpatrick. While the amendment was withdrawn, Ó Lagohaire pledged to return to it at a later date. He later issued a tweet clarifying the amendment had been "focused on online off shore organizations taking money away from national lotteries (not on having a bet on lotto in bookies)". So basically the goal was to take out online companies and he was prepared to ruin a long-running source of income for completely unrelated providers to achieve it? Hmmm.
Long live the Betting and Gaming Council?
Most unsurprising news of the week is clearly confirmation that the Remote Gambling Association and Association of British Bookmakers are to be wound up, with the newly-minted Betting and Gaming Council taking their place. Leading the new body will be former British Beer & Pub Association chief executive Brigid Simmonds chairing. The focus will be on creating a safer gambling environment in the UK, and to be fair, with the RGA and ABB soon things of the past, the numbers are being whittled down. Yet there's still Senet Group, which… was meant to help create a safer gambling environment in the UK, wasn't it? Hm. The Council's formation is certainly a timely move, but equally the industry appears to once again be struggling to unify its messaging. After all, news of its formation came a day after the UK's top five betting brands announced a new package of safer gambling controls, studies and funding. Whether or not this improves – and whether the wider industry can afford to make the same commitments as the big five – remains to be seen.
That's it for this week. See you next week.