iGB Diary: Kinder Egg surprise, creative Hills, bookie mutiny Down Under and SBKings?
| By Joanne Christie
Happy Friday igamers! This weeks Diary questions EA's assertion loot boxes are like Kinder Eggs, chuckles at Hills' creative writing donation, considers the state of racing Down Under and ponders SBKings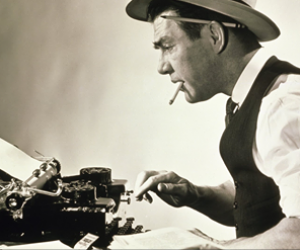 Happy Friday igamers! This weeks Diary questions Electronic Arts' assertion that loot boxes are just like Kinder Eggs, chuckles at Hills' creative writing donation, considers the state of racing Down Under and ponders SBKings.
Kinder surprise
The Diary was surprised to find out that the UK parliament is doing anything other than being generally paralysed by Brexit when it happened upon a hearing on Immersive and Addictive Technologies. This saw MPs put reward mechanics such as loot boxes under the microscope, with the likes of Electronic Arts and Fortnite publisher Epic Games contributing. The Epic Games representative at one point claimed that his company didn't make any money from the wildly successful Fortnite, so things were going… interestingly. But it was the EA rep's assertion that loot boxes, banned in Belgium and the Netherlands, detested by a significant chunk of gamers, and a cause of concern for parents, were nothing more than Kinder Eggs, that stood out. First, this showed the console gaming industry is really treading new ground when faced with regulatory scrutiny. Second, it provided a quick and easy go-to quote for the sector's detractors to beat it with. Third, Kinder Eggs are banned in the US. Whatever the reasons, saying a core mechanic in your titles is equivalent to something that has been banned in a major market is… sub-optimal. The gambling sector is increasingly seen as the black sheep of the entertainment industry, and it hasn't always been the best at handling public affairs. But this hearing suggests it has lots to teach the console gaming sector.​
Hills gets creative
You've got to love William Hill's sense of humour. This week it announced that it was donating $50,000 of a legal settlement reached with FanDuel to a Rutgers University master of fine arts creative writing programme. The settlement, agreed back in January, concerned a lawsuit alleging FanDuel copied sections of a betting guide Hills produced when it started operating at Monmouth Park Racetrack last year and used it alongside its own launch at Meadowlands. The betting giant's evidence of plagiarism included a number of identical sections of text and diagrams, and even a line from FanDuel's guide that read: "Alternate & reverse lines are propositional wagers offered by William Hill on each baseball game." Although Hills has said previously it would donate some of the funds to creative writing programmes, there's a hint of irony in the choice of a master's level degree. Surely even high school level English should have been sufficient to avoid the alleged offences. What would have perhaps been even more fitting to the situation is if it had funded something such as a basic Microsoft Word course – one that expanded the knowledge of would-be plagiarists beyond 'copy and paste' to the ever so slightly more advanced 'find and replace' perhaps? Although we guess it wasn't keen to give those lacking imagination any ideas. Then again, the settlement amount was never disclosed so perhaps we can look forward to more announcements in future…
When it's more than just crying poor
Whenever bookies complain about high taxes and levies, their concerns are often dismissed as the exaggerations of gambling companies raking in the cash while sports such as racing struggle. Warnings that punters will suffer are usually dismissed as empty threats, but this week one Australian bookie proved that they aren't. TopSport, which describes itself as a low-margin bookie and which serves the kind of big punters many others won't, pulled a number of its products in Victoria and Western Australia, publishing an open letter on its reasoning. It said the changes had "been forced upon us by the continuation of what can only be termed ruthless race fields levies" by racing bodies in those states. "In recent years, the wagering industry has borne witness to a rapid and rampant escalation in the fees and taxes payable by wagering operators to racing and licensing authorities. To compound the burden, the Governments of each State and Territory have now also chimed in with their quite heavy-handed Point of Consumption taxes. The result is a taxation burden that can no longer be viably absorbed within our retained earnings under our current business model," said the letter. It went on to outline some rather telling figures that showed it had been operating at a loss in those states for some time. In a column discussing the move, Racenet described it as a "deeply disturbing message for those running racing in those states". It will be interesting to see if the powers that be heed the message.
SBKings?
Someone has discovered the words 'DraftKings hearts SBTech' carved onto a tree, and the industry rumour mill is in overdrive. This would be an interesting deal for a number of reasons. It suggests that the daily fantasy-turned sports betting behemoth has significant cash to burn. It's a huge stamp of approval for SBTech's solutions and capabilities, which have already been burnished by its Oregon Lottery deal. But the rumblings will be causing Kambi some concern – its share price was down 19.02% at the time of writing. It would have good reason to be aggrieved; it has helped DraftKings soar to the upper reaches of the New Jersey market, yet this is its second major partner (after 888) to make noises about bringing technology in-house. However, it is leading the way in Pennsylvania, where three of its clients have been the first to launch online wagering. The entry of its former parent Kindred Group to the US fray will help it further. Bed hopping in the nascent US industry is not entirely unexpected. Operators were always likely to evaluate partnerships following the initial rush to get tech and get live, so the Diary won't be surprised if we see further shifts, even if these DraftKings-SBTech rumours come to nothing.​
That's it for this week. See you next week!