iGB Diary: Lib Dems, the final frontier, hired goons and clickbait on Coates
| By Stephen Carter
Happy Friday igamers! This week The Diary turns its attention to yet more skewed reporting on an industry leading light and some slow moving rapid response teams, considers the final frontier and appreciates the personal touch of hired goons.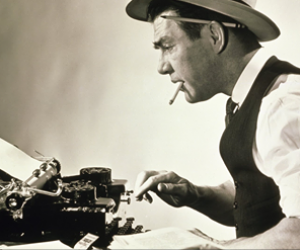 Happy Friday igamers! This week The Diary turns its attention to yet more skewed reporting on an industry leading light and some slow moving rapid response teams, considers the final frontier and appreciates the personal touch of hired goons
"Who is it?"
"Goons"
"Who?"
"Hired goons"
The Diary commends Kenyan MP Didmus Barasa, who appears to be the only lawmaker in the country who has made efforts to understand the betting sector.

Fresh from getting attacked by goons allegedly sent by political rival Simba Arati (who clearly appreciates the personal touch you can only get from Hired Goons), Barasa got himself into a new feud. On Twitter last Thursday, he accused another rival politician, Fatuma Gedi, of having affairs with her drivers and bodyguards.

Gedi hit back, revealing Barasa's work before entering politics: as a conman impersonating SportPesa representatives. Barasa's scams became so notorious that the operator issued a public notice warning Kenyans against doing business with him.

As the dispute between Sportpesa and the Kenyan authorities rumbles on, despite a promising court ruling last week, Barasa might just hold a unique position in Kenyan politics. Is it too much to hope that somewhere in his role of "pretend Sportpesa employee," Barasa learned what a 20% tax on both stakes and winnings might look like?
If so, perhaps he could end his feuds with colleagues and instead work on imparting his deep insider knowledge of the betting industry.
Rapid response team
The Diary understands that iGaming Business may not be centre of the universe and acknowledges how busy political parties can be as an election approaches, but a little more urgency would be appreciated from one political party.

After learning the party had sent a press release elsewhere revealing that if the Liberal Democrat Party win a majority at the upcoming election, it would ban the use of credit cards in gambling, iGaming Business sought the same release.

Two calls, two emails and a media contact form later, the party press office revealed that it had received iGaming Business's first contact right when it arrived and was still preparing a response. This would, of course, be far more understandable had the response — when it arrived 14 hours later — not been the same pre-written press release already sent elsewhere.

They may be languishing on 16% in the polls, and The Diary's aware it might not have the allure of a Fleet Street giant, but if you're keen to get your message out there, it might be an idea to, y'know, get it out there?
Clickbait on Coates
When an article is headlined, "Boss of Bet365 Denise Coates who earned £220m last year pays catering staff less than London Living Wage", a reader might reasonably assume the esteemed Ms Coates is personally responsible for the poor payment of catering staff.
Certainly one would likely assume the article was at least talking about the catering staff of bet365, considering that's the company Coates is CEO of. Well, no. Actually the article, in the Financial Mail on Sunday, was about a company called ABM Catering, which filed its accounts with Companies House last week.
What's that got to do with Ms Coates? Apart from the fact it is owned by her family, very little. She doesn't appear to have much to do with the company, albeit she is listed among eight directors of the firm. She's doesn't feature on the company's website listing of its people, she didn't sign off the accounts and given she's busy running bet365, we doubt she has anything to do with the job adverts offering minimum wage the company is running.
If the ads were for bet365, it might be fair to compare her salary with those who might take up the jobs. But this is kind of like blaming Prince Harry for Price Andrew's indiscretions. It's disingenuous to say the least.

Space cadets
Imagine the scene: you've just won €90m on the Euro Jackpot. You've bought yourself a massive house, splashed out on a few new cars, and you're wondering what else to do with your giant pile of cash. Well wonder no more! Lotto.de has the perfect solution – get yourself blasted into the unknown!
The German lottery portal estimates that you'll need to set aside at least €58m of your fortune for a trip to space, comprising €29m for the flight alone, then a princely €31,000 per day while you're exploring the final frontier. It's a bit of an odd suggestion, after all, shouldn't the lotteries be telling you to invest it wisely, rather than blowing your cash on something wild like a walk-in humidor?
Only hang on a sec – who are you going to be sharing a cabin with? Some frantic research (okay, a Google search) reveals Canadian pop goblin Justin Bieber has already bought a ticket, and N'Sync's Lance Bass was days away from blasting off back in 2002. Sarah Brightman – yes, her from the 1992 Olympics – has even completed training for a journey to the International Space Station. Her ex-husband Andrew Lloyd Webber (yes, him that did Cats) even apparently wrote a song for her to perform there.

The Diary might skip this one. Otherwise this scene may become the latest Simpsons moment to become reality.