iGB Diary: Maine motivation, Swedish Noir, conference attire and more
| By contenteditor
Happy Friday igamers! This weeks' Diary takes in conference attire, some rearguard action by the UK big boys, via a bit of Scandinavian drama and an incredibly productive end to the Maine legislative session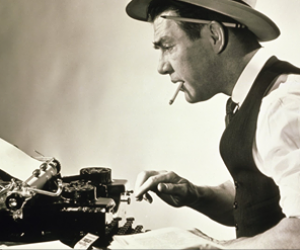 Happy Friday igamers! This weeks' Diary takes in conference attire, some rearguard action by the UK big boys, via a bit of Scandinavian drama and an incredibly productive end to the Maine legislative session
Maine motivation
Ever think you've had a productive day only for someone to boast about how much more they've done? That's exactly how The Diary felt when it saw Maine's efforts to shepherd sports betting legislation through the House and Senate. Senator Louis Lucchini's one-line bill was filed in January. Aside from a hearing in May in which little was actually decided, nothing much seemed to be going on. Then on Tuesday (June 18) lawmakers put a rocket under the bill, which raced through the two legislative chambers before being passed to progress to Governor Janet Mills on Wednesday. It now joins a multitude of last-minute bills that have crossed the line at the last minute. Huge congratulations go to the lawmakers for pushing it through in what felt like a day, but as The Diary's deadlines fly past, we can't quite avoid resenting that level of productivity.
Swedish Noir
This week Swedish regulator Spelinspektionen dropped a bombshell when it stripped Global Gaming's SafeEnt subsidiary of its operating licence. A few days later, Lottoland was hit with a penalty for offering betting on the country's national lotteries. Spelinspektionen has already shown that it's willing to aggressively uphold regulations, but in each case something stuck out – each decision came as a surprise to the operator involved. Sure, this might just be companies caught with their hands in the biscuit tin acting innocent. Or it could be a sign that the regulator is taking a shoot first, ask questions later approach. The Diary is wholly supportive of regulators taking action against non-compliant operators. But equally these signs are worrying. This could create a climate of suspicion and uncertainty, where operators – already slightly perturbed by vague pronouncements on excessive advertising – don't know how to operate appropriately. As ever, the worry is that the regulated operators are pushed out, because that creates room for offshore competitors to move in. Spelinspektionen certainly should enforce strict controls, but it needs to do so while communicating both with the market and with its licensees. Punishment should not come as a surprise, but a natural consequence of wrongdoing.
Desperate measures
This week saw the UK's leading bookies announce they were upping their voluntary contribution towards funding problem gambling prevention and treatment from the current 0.1% to 1% of GGY within five years. This followed opposition Labour Party deputy leader Tom Watson unveiling plans to make all GB operators reapply for their licences, telling The House magazine that those who "failed to demonstrate corporate responsibility or adequate measures to prevent harm" would have these revoked. Watson's main target is white label operators and the overseas (Asian) bookies with limited UK operations ploughing money into EPL sponsorships and pitchside advertising. Given the timing, the Diary can't help but suspect that the big five were labouring under the misguided – or perhaps plain desperate – belief that getting their announcement out early would be received positively by those outside of the industry and head off actions of the type being promised by Watson. The headline selected by the BBC for its report on the bookies' leaked letter to DCMS Secretary of State Jeremy Wright certainly suggested this was the case – "Bookmakers pledge £100m to avoid gambling crackdown – while the reader comments demonstrated how this attempt to publicise what they saw as positive voluntary action had been received in the exact opposite way to that intended and certainly hoped for. This incrediibly hostile and often uninformed public discourse on the industry however shows no sign of shifting for the forseeable future however, so it simply has little choice but to continue pushing ahead with big initiatives such as this until it does.
Time to ditch the school uniform
While Clarion's recently revised guidance on dress codes for stand staff drawn up following last last year's ICE media storm is deliberately gender neutral, male attire was never really the issue at stake here, and has never been under any real scrutiny. Until now that is. Because with iGB Live! coming up, the Diary thought it was high time to address the blandness, nay, downright dullness of the gaming executive uniform that has come to dominate gaming events in recent years. You know the one: Navy blue blazer – check. White shirt – check. Bootcut jeans (preferably Boss or Armani) – check. Brown shoes – check. B-o-r-i-n-g. The generally more dapper Scandinavians try to sharpen it up a bit with a fancy pocket square or a pair of jeans cut from this decade but this does little to dilute the sea of blandness and uniformity washing across industry show floors these days. Time to step it up, guys. The Diary will be watching.
That's your lot! See you next week.