iGB Diary: North Korea, Love Island, Lottoland lobby, Bet365 stateside
| By Hannah Gannage-Stewart
Read all about it: North Korea, Love Island, Lottoland revisted, and Bet365's plans stateside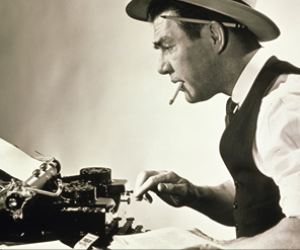 Happy Friday igamers! We have prepared you a special prize for surviving a rare springtime five-day week! This week we hear about North Korea's casino ambitions, bask in the glory of Love Island's success, revisit Lottoland, and ponder Bet365's plans stateside. Enjoy!
Casino boom
Fancy a little holiday in North Korea? Thanks to the diplomatic efforts of his disloyal hair-mess Donald Trump, maybe you can. Tourists could soon be winging their way to the Wonsan-Kalma coastal region of everyone's favourite dictator state, where the regime would like to build a US-funded resort and casino complex. Delightful. Kim Jong-un is reported to have visited the proposed construction site last month, having first floated the idea in January. Meanwhile, Kim Jong's top aid Kim Yong Chol is understood to have discussed the project with Mr Trump in a meeting recently. Casino Review wrote this week that the project is scheduled for completion by 15 April 2019 and is expected to generate annual revenue of $50m. It also suggested that a rise in the share prices of South Korean casino operators Paradise Co and Grand Korea leisure could be down to speculation that they are backing the project. The Diary is on the phone to Thomas Cook now. Who doesn't want to kick back in a brand new casino resort surrounded by abject poverty and nuclear bunkers?
TV bandwagon
If you've been living under a rock for the last month, you may have missed the return of ITV2's tribute to tawdry teenage trysts: Love Island. The show, which is in its fourth season, attracts just shy of three million viewers per night. If you can piggy back that kind of following, it's probably not a bad idea. Little surprise then that Gaming Realms has built on its relationship with ITV to leverage the Love Island brand through a dedicated platform, https://www.loveislandgames.com, and suite of themed games. Such deals have contributed to Gaming Realms' first year of profitability being announced this week, so one must not poo-poo them out of hand. IWG has also launched three games based on the reality TV dating format. "With millions of viewers tuning in each night to find out the latest gossip from the island, we're confident players will find these new games and their features blistering," said IWG chief commercial officer Leon Thomas in a statement this week. Sounds like an unpleasant side-effect, but no doubt Love Island fans have an ointment for that.
Lottoland lobbying rolling on 'til bitter end
No one could accuse Lottoland of giving up without putting up a good fight. Ahead of Australia's Senate debating the bill to ban all secondary lotteries, which could happen as soon as mid-June depending on what else is on the parliamentary agenda, the company has launched yet another media offensive to try and turn the tide of political opinion. Yesterday it announced it had gathered 15,800 signatures for a petition calling on the Federal Government to drop the legislation it has introduced to ban Lottoland and its peers, which has already passed Australia's lower house. Although we're not sure the number of signatures is actually "staggering" as the lottery giant claims, particularly in the context of its 700,000 customers Down Under and the country's 24m population, it was enough to allow for a good swipe at its monopoly rival Tatts. "To put this in perspective, it took three weeks less to receive a thousand more signatures than the 'Lottoland's Gotta Go!' campaign, which was driven by a $5 million national smear campaign by Tabcorp-Tatts to con MPs into handing them an indefinite monopoly," said Aussie CEO Luke Brill in a media release. Whether or not a bunch of signatures will make any difference in the debate remains to be seen, but it's unlikely we'll have to wait too much longer to find out.
Everyone and their dog
The Buffalo News reported this week that one global player lobbying hard in the New York State capital of Albany ahead of the frantic efforts to pass sports betting bill by the time the session ends on 20 June is Hillside (Sports) GP, which gives an address near the rock of Gibraltar but is "part of a larger conglomerate based in central England". Hillside is of course Bet365, and the report says they are forking out $15k a month alongside The Stars Group, the local casinos and racinos, the tribes, the leagues… every kind of potential stakeholder you can shake a stick at basically. Bet365 is of course present just about everywhere in the world apart from the US, so pulling this one off would edge them towards becoming the first truly global pure online operator. The big US casino groups' ties to junket operators in Macau may play in their favour when it comes to passing muster with regulators, so could we see a Bet365 skin running off one of the NY casino licenses in 2019? Either way, Bet365 has understandably decided it's worth a punt and who can blame them, making the unfolding sports betting play in Albany and NY that little bit more intriguing.
Have an awesome weekend!