iGB Diary: Not-so-secret scoop, pass the Dutchie
| By Stephen Carter
Happy Friday igamers! This week, we marvel at the Daily Mail's latest expose of the sector, admire the barefaced cheek of one Aussie chancer down under and ask why the delay guys?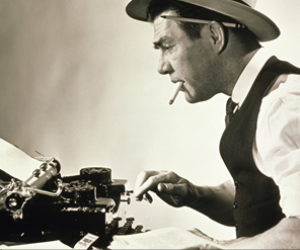 Happy Friday igamers! Hope you finally got around to following up on all those brilliant leads from ICE-LAC. Na, we neither! This week we marvel at the painstaking research and findings from the Daily Mail's latest expose of the sector, admire the barefaced cheek of one Aussie chancer down under and try to make sense of political machinations on both sides of the pond.
Not-so-secret scoop
Diary was somewhat confused by The Daily Mail's report on its undercover investigation into Bet365 this week, in which it "revealed the dark secrets of Bet365's headquarters", i.e., that the betting giant gives losing players rebates. Apparently the Mail's intrepid reporter spent three entire weeks pretending to be a customer service recruit to come up with the nugget that gambling companies hand out rebates, rewards and bonuses to players – information anyone else could have found simply by using Google. Loyalty rewards or rebates are hardly a secret, but rather common practice in the industry. Rather hilariously, the paper has even quoted Joelson's Richard Williams as saying: "There is no legal cap on the amount a customer can be given back. I've heard of rebates of up to 25 per cent. Rates of 10 per cent don't sound unusual." So, to summarise, Bet365 isn't doing anything illegal, nor is it even rebating as much as other companies. The reporter could also have benefited from using Google to find out where Bet365's headquarters actually is, which as we all know is in Stoke-on-Trent, not the "tax haven" of Gibraltar. Interestingly, though the article kept trying to link the company with problem gambling, the reporter couldn't put forward one single comment made during his "infiltration" of Bet365 to indicate it was not taking its responsible gambling obligations seriously. Unless of course one counts a trainer saying its PowerPoint presentation on the topic was "dry" and opting for a web demo instead. Is there anyone that doesn't find PowerPoint presentations dry? We're wondering what's next for The Mail's anti-gambling coverage. An expose that reveals the shocking truth that Las Vegas casinos comp high-rollers rooms and food to keep them playing perhaps? If it's on the cards, we'd be happy to volunteer for an all-expenses paid three weeks in Vegas knowing we don't have to come up with anything new at all.
Flogging a dead horse
In recent times there have been a number of stories about bookies refusing to pay out wins when they are down to technical errors, most notably Betfred not paying out a £1.7m blackjack win due to a "software malfunction". In such cases, one can often sympathise with the outraged punters, but it's hard to see where one Aussie bettor was coming from with a complaint that went before the Northern Territory Racing Commission last week. A technical glitch allowed the player to place four bets on the outcome of a race 18 minutes after it was run. After initially taking his funds and paying out the AU$29,000 winnings, Mad Bookie declared the bets void and took its cash back. The punter felt he should have been able to keep the funds, but rather unsurprisingly the Commission disagreed. It's hard to believe someone would pursue such a complaint, but bizarrely, this complainant isn't the first to do so Down Under. Last year a Perth man lodged a complaint with the NT gambling regulator because Lottoland declined to pay him AU$71m for a bet he placed on a US MegaMillions draw after the draw took place. You'd think in the nation regularly said to have the world's highest rates of gambling per capita everyone would know you have to place your bet before the action takes place, not afterwards.
Pass the Dutchie
It's finally come to pass. Five long years after the Remote Gaming Act's introduction to the Dutch House of Representatives, not to mention the preceding years of speculation, the legislation has been passed by the country's Senate. To give the House its due, it passed the bill in 2016, only for it to languish in legislative limbo in the Senate ever since. In the interim, the country's regulator has fought a losing battle against offshore operators targeting the market. It was doing its utmost to protect Dutch customers from unscrupulous igaming sites while the Senate either ignored the legislation that would enshrine this customer protection in law, or dragged its heels over passing the act. What did this achieve? The consumer protection controls are barely different from those already in place in other states, such as Sweden. After an long period of will-they, won't-they, similar to the Netherlands, Sweden moved remarkably quickly to re-regulate. It also set a tax rate that operators say will be more successful in channelling players to legal offerings. And didn't risk putting high-profile brands off applying for licences by proposing a two-year ban on companies that were active in the market while politicians failed to pass legislation. Minister for Legal Protection Sander Dekker deserves a special mention for taking up the baton to drive legislation through the Dutch legislature, similar to the role played by Minister of Public Administration, Ardalan Shekarabi in Sweden. But ultimately the Dutch experience leaves a bad taste in the Diary's mouth – by dragging its feet on passing the Remote Gaming Act, this only caused the government to miss out on significant tax revenue, and left players to gamble with little protection.​
Tick tock
The clock is of course ticking on the DoJ's "internal exercise of prosecutorial discretion" in relation to its revised opinion on the Wire Act, giving operators 90 days to ensure they are compliant, which is much harder in practice than it sounds on paper. Since the November opinion was made public last month, the legal challenges at the state level continue to line up, from state AGs in New Jersey and Pennsylvania to the New Hampshire Lottery. Illinois' new sports betting proposal even includes an interstate provision allowing those betting online to be also be able to do so from a jurisdiction that has entered into a reciprocal agreement with the state. So for the DoJ to push ahead with the enforcement being lobbied for by the various Sheldon-linked parties (see The Intercept's recent dissection of the Washington's "unusually shady fight over online gambling") looks like unleashing a veritable s***storm of hassle and lawsuits it certainly doesn't need right now. Especially with the Mueller report on Trump-Russia links due next week and the new US Attorney General William Barr barely having sat down. The DoJ unfortunately doesn't have the option of letting the deadline pass without making some kind of statement, though, so the industry faces a tense wait till then.
That's it for this week igamers! See you back here next Friday.