iGB Diary: Parasites, M&M's, payday loans and baby Boris
| By Joanne Christie
This week we look at role reversal in the lottery space, ponder the outrage over the M&M's slot-machine dispenser and payday loans and giggle at some of the more outlandish Royal baby name predictions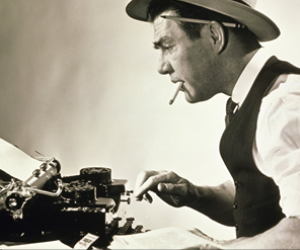 Happy Friday igamers! This week we look at role reversal in the lottery space, ponder the outrage over the M&M's slot-machine dispenser, wonder what payday loans and gambling have in common and giggle at some of the more outlandish Royal baby name predictions.
Who's the parasite now?
We're used to lottery monopoly operators complaining that betting on firms are 'parasiting' off them, but it turns out they're not above similar tactics. At least that's what a dispute playing out in Ireland suggests. Lottoland has taken issue with Premier Lotteries Ireland trying to trademark the phrase 'Daily Million' on account of it holding a global patent for the phrase 'Daily Millions'. The company said: "We believe that this risks confusing consumers plus negatively impacts on the reputation and goodwill that we have built around the trademark. As such, we have understandably objected to this application and await the next steps in the process." Here's the thing though, currently the only thing Lottoland appears to be using the trademarked phrase for is the financial markets betting product it launched in Australia after being banned from offering bets on lotteries. It's hard to see how an Irish lottery player would be at all confused by a new offering that's similar only to an Australian betting product. Perhaps Lottoland just saw the chance to thwart PLI in a new venture and ran with it. Who could blame it really after PLI claimed lottery betting operators were taking funds from good causes when its own decision to divert unclaimed prize funds into its marketing budget had a much bigger impact on good causes funding?
One-arm bandits get the blame
This week in gambling outrage news: M&Ms. MPs were up in arms about one-armed bandits dispensing arms, which were yours for £33 from the M&M Store in London's Leicester Square, or £45.83 on eBay if you couldn't face making the journey. These machines, claimed a group of UK lawmakers, normalise gambling for children. This was, of course, initially dismissed by the store's owner, Mars Wrigley Confectionery, which pointed out that they are designed for adults. However, late yesterday it gave in to the critics and removed the offending products. The Diary can't help but feel the MPs are focusing on the wrong thing here. After all, 100g of M&Ms contains 53.5g of sugar – when it's recommended that children aged 6 to 10 consume no more than 24g per day. Last year the UK's rate of severe obesity among year aged 10 to 11 was revealed to have risen to 4.2%, its highest rate ever. Not to say these MPs are taking a blinkered approach to the UK's problems, but it's quite a feat to look in a temple to sugary snacks and only take issue with an item that is likely to be discarded once the 'prize' inside is finished.
What do payday loans and gambling have in common?
Moving on to other forms of gambling outrage, Diary is getting increasingly perplexed by the repeated association of online gambling with payday loans. Over the past week, US presidential hopeful Elizabeth Warren has compared online gambling to payday loans, while the chief executive of the UK's Royal Society for Public Health said that online gambling targets players in the same way as payday loans. And late last month it was announced that in Denmark gambling ads could no longer be aired in the same slots as payday loans. Forgive us for pointing out the bleeding obvious, but last time we checked gambling was not any form of credit or finance product, albeit certainly not one offering a 6000% APR. It's hard to see what the association is other than that generally the media doesn't like either product. OK, yes there have been a few cases where problem gamblers used payday loans to fund their gambling products, but there have been lots of others where they've used their employer's bank account and we've yet to see an article claiming online gambling is just like employers' bank accounts. We're taking bets on what online gambling will be compared to next. Dodgy parking firms? Restaurants that give you food poisoning?
Baby Boris?
Moving on to lighter news, we were entertained (because gambling is entertainment after all, not a dodgy credit product) by an article on BirminghamLive this week featuring some of the wackiest royal baby name predictions. It seems some people in the UK have become so consumed by Brexit (and who could blame them) they think Meghan and Harry will give their baby a Brexit-themed name. We don't think the novelty betting team at Ladbrokes is too worried about the £1,000 the bookie would be on the hook for if one punter's 250-1 bet the couple will call the baby Boris comes in. Strangely, more than one punter has bet the name will be Nigel while someone else has actually placed money on it being named Brexit. Bizarrely, someone has also bet on the baby being called Piers, while others have plumped for Ginger and Chardonnay.
That's it for this week. See you next week!