iGB Diary: Past lives part two, odd bedfellows and 'Arry
| By contenteditor
Happy Friday igamers! This week the Diary casts an eye over more past lives, 'Arry Redknapp's new gig, and the odd couple pairing of Alex Ferguson and Jeremy Kyle.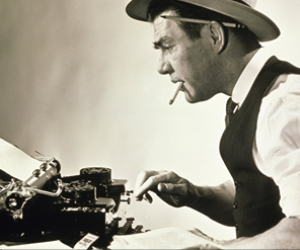 Happy Friday igamers! Hope everyone's had a more successful Cheltenham than the Diary… This week we cast an eye over more past lives, 'Arry Redknapp's new gig, and the odd couple pairing of Alex Ferguson and Jeremy Kyle.
'Arry in charge
Reigning King of the I'm a Celebrity Jungle Harry Redknapp is living out the Z-list dream and leveraging his newfound reality TV fame. First up, he's got an ITV show in which he gathers together a motley crew of English footballers to take on Germany – because in the current climate, some tubthumping nationalism is exactly what we need. He's also snagged a two-year gig as brand ambassador for BetVictor. So far so normal. He'll pop up in the brand's TV and radio ads, appear on its social channels, and be featured in content around major horse racing events. But this is where the PR announcing the news gave the Diary pause: it told us that "casino and help centre integration [were] also among his responsibilities for BetVictor". Has 'Arry taken over? We're not the types to discourage a change in career – after all, it's something we can squeeze some easy content from – but should a figure whose accounting practices have been criticised as (how do we put this) 'creative' really represent the best choice of figurehead? This, lest we forget, is a guy who had a Monaco bank account in his dog's name.
Past lives
As we mentioned above, we're all for interesting pre-industry lives. We've covered renaissance men in Joe Saumarez Smith and Jesper Karrbrink, and last week told you about Chuck E. Cheese and Atari founder Nolan Bushnell's new blockchain venture. We asked you to write in with your interesting past careers and, well, the response was pretty disappointing. Kudos then to Sue Schneider, who actually bothered. It seems Sue, the godmother of igaming events, started out working for a children's charity, only for a fateful stint as a bingo caller to set her on a different path. "I learned that making a mistake as a caller will get you in big trouble with the players," she says. Considering she went on to establish River City Group, the event business acquired by the Diary's daddy Clarion, it clearly didn't put her off the industry, at least.
Odd bedfellows
Like chalk and cheese. Like apples and oranges. Like night and day. Like Fergie and Jezza? No, it's not a remake of Morse with dream casting. This week's Cheltenham Festival threw up the odd couple pairing of TV's human bear-baiting compere Jeremy Kyle and legendarily furious football manager Sir Alex, with the pair both shareholders in the horse Give Me a Copper. They aren't the only celeb racehorse owners out there. Rolling Stone Ronnie Wood's Sandymount Duke is due to compete in this year's Grand National, while Dame Judi Dench's As De Mee was due to take part in the event last year, before injury struck. And how did Give Me a Copper fare in its race on Tuesday? Sadly the horse didn't benefit from any Fergie Time, falling at the last when already out of contention in the Ultima Handicap Chase. Also at Cheltenham, GVC's boss and racehorse owner Kenny Alexander's hotly tipped Honeysuckle unfortunately pulled out ahead of the meeting with injury, although his Elfile finished a respectable sixth in yesterday's Mares' Novice. Quite a week for the Scot, whose collective offloading of £20m-worth of shares last Friday, just days after posting bullish FY results and a matter of weeks before the FOBT max stake cut, wiped a huge £700m off the value of the company. Phew!
That's your lot. We're off for a lie-down.