iGB Diary: Property slump, PGA cash-in, ICOs, dodgy odds and time machine
| By Hannah Gannage-Stewart
Property misfortune, PGA cashes in, future of ICOs, DraftKings' odds and good deeds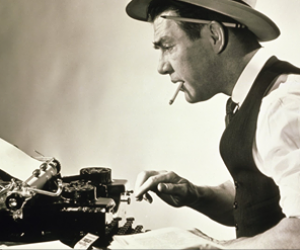 This week the diary laments Dean Shannon's property misfortune, applaudes the PGA for cashing in on US sports wagering, queries the future of the ICO, looks at DraftKings' dodgy launch odds and Mark McGuinness does his bit for char'idy mate!
Shannon backs a loser with equestrian property
When it comes to business, Aussie bookmaker Dean Shannon seems to have been on a long winning streak. After making his initial fortune in online porn, he turned his attention to betting sites, eventually selling his most successful, bookmaker.com.au, to Ladbrokes Australia before becoming CEO of the company. During his reign, former Ladbrokes boss Jim Mullen went so far as to describe the company's Australian business as the jewel in the its crown. Since departing Lads, Shannon has set up his own bookie, Neds, and told iGB earlier this year he's planning on taking the brand global. Unfortunately, it seems his property investments haven't worked out quite as well as his business ventures. This week Shannon's equestrian property in Queensland went under the hammer but failed to sell after the highest bid came in at significantly less than Shannon paid for the property. Shannon bought the house in Maleny for AU$7m and set about a lavish refurbishment programme that doubled the size of the house, created a "Versace-style master suite" and installed high-end equestrian facilities. Despite this, the highest bid when the property went to auction earlier this week was just AU$5.6m, with agents saying Shannon is now "under negotiations" with interested parties after the property was passed in. Maybe Shannon should leave Versace-style to the extortionately expensive Palazzo Versace a couple of hours down the coast – clearly it's not something the horsey set are keen to pay for.
PGA seizes the day
This week it was reported that recovering golf icon Tiger Woods and, arguably his fiercest opponent during his nineties-noughties era of domination, Phil Mickelson would be squaring up in a $10m winner-takes-all shoot out in late November. With the event being held in Vegas and the US PGA having made clear its intention to cash in on sports betting, this admittedly gimmicky event has clearly been organised with starting dialogue and raising awareness around the legalised wagering opportunities on the sport which now exist in the US. As well as driving sportsbook volumes in legal states into the bargain of course. How the dialogue around the relationship between betting and integrity unfolds from now until they tee off in November will be fascinating to observe, as will how integral discussion of the odds will be, if at all, to the actual TV coverage itself. Respect is due to the PGA for an early and bold move and stealing the march on its rival leagues.
Funny money
The ICO gravy train may well be about to come to a screeching halt as major business groups start trying to bring the unregulated gold rush under some control. Last month the US Chamber of Commerce published a FinTech Innovation Initiative, seeking to 'bridge the gap between tech and D.C'. Part of the 19-page document spelt out the group's take on blockchain and cryptocurrency, and urged the Securities and Exchange Commission (SEC) to provide more guidance on token sales and initial coin offerings (ICOs). The document asked SEC to clarify "whether a token is a security so companies can have more predictability and certainty in the marketplace". The organisation said it wished to promote the use of ICOs for fundraising, but recommended that SEC continue to study the phenomenon "to see how they can be an effective tool for raising capital, while protecting investors and ensuring applicable laws are met". As decentralised currency comes increasingly under the microscope of traditional commercial institutions, the Diary wonders how long it can retain its 'disruptive' billing. How much regulation can you apply to a decentralised alternative currency before it is simply a digital version of the system we already have?
Crossed lines
DraftKings became the first operator to accept legal online sports bets in New Jersey this week, however some punters have been less than impressed with the odds being offered by the DFS operator. DraftKings COO and co-founder Paul Liberman tweeted a screen grab of the odds on an MLB game between Colorado Rockies and St. Louis Cardinals, saying how "proud" he was of the tech and engineering teams for "creating such an engaging and dynamic product" and being first to market. "Keep putting up ridiculous lines like this and you wont be in business long," came the reply from one wily bettor, while another remarked: "Is this a joke??? -175 +140 thought DK was smarter than this. You saw what happened to your competitors roll/out." However, Oddschecker research found last year that many punters are not particularly price sensitive or as savvy as had been previously assumed when choosing who to bet with, with 888 and 32Red found to have begun offering marginally weaker odds for the UK because they had worked out it wouldn't affect business. "Evidently 888 and 32Red have chosen tactically and on a territory-by-territory basis to offer weaker pricing for the UK market and as things stand it hasn't been to the detriment of betslip clicks. They have managed to take margin without haemorrhaging or losing market share," Oddschecker's Guy Harding explained. Who knows if DraftKings are deliberately basing their strategy on this received wisdom, but getting called out this early looks unfortunate in PR terms, suggesting they should perhaps be looking to play a longer game. As one punter remarked on Liberman's thread: "It's not about being first to market, it's about owning the market for decades to come".
Time machine
Finally erstwhile iGB contributor and all round good egg Mark McGuinness is looking for a new home for his nigh-on 50 year-old London School of Turf Accountancy training manuals, a proper schooling in how they used to make odds, settle bets etc. before the tech, algorithms and robots took over. Anyone interested in taking these off Mark's hands can join the bidding on LinkedIn with all proceeds going to a brain cancer charity.
That's all from us this week – have a wonderful weekend igamers!