iGB Diary: Rent cuts, Sweden's challenges and Déjà vu Down Under
| By Joanne Christie
Happy Friday igamers! This week we take a leaf out of William Hill's books, hear why operators are disgruntled about Sweden and ponder the prospects of another lottery innovator Down Under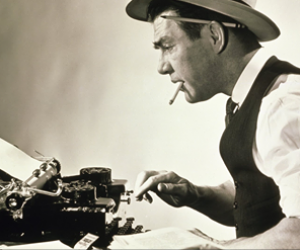 Happy Friday igamers! This week we take a leaf out of William Hill's books, hear why operators are disgruntled about Sweden, celebrate some good PR for the industry and ponder the prospects of another lottery innovator Down Under.
Please can we just pay half?
Diary was inspired by news of William Hill's rather bold request that landlords across its 2,000 retail shops cut its rent by 50% in a move that pre-empts the huge losses about to come as a result of the FOBT ban. We decided if it's good enough for Hills to suggest that, "our hope is that for many landlords, a shop paying a lower level rent is better than an empty shop", maybe it's good enough for us too. So here goes:
Dear mortgage lender,
As you may be aware, the UK's current politicians seem completely incapable of agreeing on any kind of orderly Brexit and it therefore seems likely we're about to crash out of the EU in two weeks.
We therefore expect rampant inflation and are unsure about how we will even afford groceries under such circumstances. As you know from last week's Diary, we have been diligently stockpiling toilet rolls. We've also been stocking up on other tinned goods.
However, we still feel that it might be a bit of a stretch to pay our mortgage. Please could we just pay half? We hope you will think that's better than us moving out, handing you the keys and you getting practically nothing for our property, which is all it will be worth in a few months as London prices apparently are going to nosedive due to a hard Brexit.
Yours sincerely,
As-yet-unaffected-but-expecting-to-be-hit-hard reporter
Sweden. Not like Denmark
It's not just in the UK that operators are struggling – market conditions in Sweden inevitably dominated discussion at yesterday's Nordic Affiliate Conference. The operator consensus is that they are finding the market stricter than anticipated since the transition from grey to white on 1 January, as reflected by the various actions since taken by the Spelinspektionen and the Swedish Consumer Agency. One of the affiliate managers we spoke to was literally bewildered: "A regulated market means the freedom to advertise yet they are telling us not to be too aggressive." On the day's first panel, Maria McDonald of Nordic Gambling, formerly of Kindred, said the industry was largely "disappointed" that the situation was not more akin to Denmark, where they could go to the regulator for guidance with regard to the many grey areas that inevitably exist while any new regulatory framework is bedding down. LeoVegas's general counsel Vala Karimi told the audience, "they have come down on us too soon". That said, when the Diary flicked on Swedish TV last night, the first ad break it saw consisted entirely of gambling ads. Stakeholders clearly find themselves caught between two competing impulses: on the one hand aware that carpet-bombing all available channels probably isn't in its collective interest given the political shift against the pervasiveness of its advertising across Europe; but on the other aware that if they fail to cut through the noise of the 60-plus brands in the early days of the market, many will not be there in a year's time. More action by the Swedish regulator with regards to bonuses also seems inevitable, given their relative tolerance so far of operators trying to circumvent the bonus cap now in place. The letter received by one operator this week informing them that it regards free spins as a bonus and therefore subject to the new restriction of one per player as a welcome incentive will surely be followed by others.
Déjà vu Down Under
Another company we predict might be getting a letter from authorities soon is The Lottery Office in Australia. Diary was pretty surprised to see write-ups in The Daily Mail and News.com.au this week about a new entrant to the market, The Lottery Office, that claims it definitely doesn't operate in a "grey area" and is totally legit as it buys matching tickets in Aus. If asked to pick one type of vertical they'd stay well clear of Down Under we're guessing the first thought in many industry bods' heads would be lotteries given the massive storm created by Lottoland, which was ultimately pushed out by monopoly operator Tatts. So we were especially amused by The Lottery Office's general manager's comment to News.com.au that, "I'm sure Tatts doesn't mind". We think it has been clearly established that Tatts does in fact very much mind if anyone tries to compete with it. Oh, and so do the newsagent bodies, one of which has already complained about the new competition. Granted, "The Lottery Office's Gotta Go" isn't quite as catchy as "Lottoland's Gotta Go" was, so Tatts and the newsagents may not be able to simply cut and paste a new campaign. Still, we're pretty dubious about this company's prospects. Who wants to place a bet on how long it will last?
Good PR for a change
On a brighter note, while social media is awash with stories about pissed off punters complaining about bookies not paying out, cancelling bets and the like, we predict many will be happy with the announcement that BetVictor will be reinstating and paying out all ante post bets placed with BetBright, which closed suddenly earlier this month. It's especially good to see the resolution was put together by the company's former executive chairman Rich Ricci. The only downside is that it doesn't apply to the Cheltenham Festival. Considering obviously it's only those who would have won their bets that are likely to front up to have their bets reinstated and therefore paid out by opening up an account with BetVictor, we think it's likely to lead to some pretty happy punters – many of whom will have replaced the bets in the meantime and will therefore end up being paid out twice.
Down with this sort of thing
Yesterday's NAC also saw four players involved in a payout dispute with Betsson/Nordicbet stage a mini protest outside the venue. Unfortunately the operator, presumably super busy following the long-awaited opening of the market in its homeland, didn't actually have anyone in attendance at the event, rather defeating the object of the protestors' presence there. Without at all wanting to make light of the dispute or either parties' position in it, the Diary however couldn't help thinking that they could have made a bit more effort with their signage, which to put it kindly, looked like something of a hasty afterthought mocked up following a visit to the nearest supermarket. And is the protestor on the right really protesting or just waxing their surfboard? The Diary however hopes for a speedy resolution of matters to both parties' satisfaction.
That's your lot! See you next week.