Finance
iGB Diary: SkyBet affiliates, Tipster losers, WSOP Oscars, Betting sponsors, Blackbet, ACCAman
7 minutes read
Ola igamers! A bumper Diary this week: Sky Bet, tipsters, WSOP Oscars, betting sponsors, Blackbet and give it up for the ACCAman!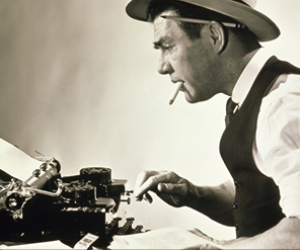 Ola igamers! It's Friday and the weather's grim in ol' London. A bumper Diary crop this week as Sky Bet pulls the affiliate plug, tipsters promote losers, get the Oscars out for WSOP 'average' hero, foortball clubs and betting sponsors, Blackbet targets BAME in smart targeting and give it up for Aman the ACCAman!     
Sky Bet affiliate closure hits hard 
As Sky Bet shutters its affiliate programme many affiliates were left fuming. For some of them Sky Bet represents 40% upwards of their revenues so their reaction is understandable. On the GPWA forum there is already talk of lawsuits and class actions. How significant is Sky Bet's closure of its affiliate hub? Some affiliates will be hit hard, especially as the #requestabet offers were being pushed out strongly. For Sky Bet its stake in Oddschecker and media equity mean it can generate much of its own traffic as it reduces marketing costs in the process. Sky Bet said the reasons behind the closure were regulatory pressures in the UK. It's true that there have been plenty of those recently, however, it could just be that it was a move that was always planned by SkyBet and its owners CVC and the need to find a reason for it coincided with the news schedule. The bigger affiliate companies such as Catena Media, Raketech et al, welcomed the news, basically because they believe it means operators will be happy to deal with just a few major affiliates (like them) and will dispense with the one-man-in-his-bedroom-type affiliate, which, they believe, represents the old way of doing things. We're generalising, but there's probably some truth to it. As for Sky Bet, will it ever come back looking for affiliates and their traffic? After all, that's what PokerStars did when it cut off its poker affiliates but then had to come back to the market when it launched casino in 2015. But then Sky Bet is unlikely to be making a major play for any other vertical in the near term. Finally, to all the affiliates who want to get their point across when something like this happens: contact journalists with constructive comments and get organised instead of moaning about "misleading coverage" and "the press not doing their job properly". 
More pressure on affiliates?
Staying with affiliates and the much talked about issues of reposnsiblity and liability, Jesper Soegaard, chief executive of Better Collective, makes some very good points on why licensing or further regulatory pressures (paywall) are not the answer for those wanting more control over affiliates' marketing.   
Tipster losing streak
Amid all the recent negative press coverage of the gambling industry, and there's been a lot of it in the UK this summer, the Guardian has continued publishing really even and balanced articles on the sector (not). Its piece on tipster sites deliberately recommending losing bets so that bookies can rake it in while they still get their commissions was a classic of the genre. Now, the Guardian does produce some great content but on this it really should take the blinkers off. A quick look at how tipster (or even matched betting) sites work would have told it that there's only so many mug punters who'll bet on dud offers or a rank outsider with minimal chances before losing all their traffic and their businesses going down the drain.              
Oscars at the ready for 'average' John Hesp 
A few weeks ago Diary suggested that as well as signing up celebs such as Usain Bolt, PokerStars should also think about getting back to its roots and signing up 'average joe' poker hero John Hesp to gee up its poker fortunes. What better tale to inspire the masses than that of the 64-year-old semi-retired caravan salesman from Yorkshire who stumped up $10,000 to enter the World Series of Poker and walked away with £2 million after coming fourth, despite never having staked more than a tenner before. So far, Stars hasn't taken our suggestion on board but apparently his feel-good story has grabbed the attention of several movie producers and he's been busy comparing offers since his Vegas poker feats. Hesp told local paper the Hull Daily Mail that his legal team is in the process of signing on the dotted line with a UK-based company that has agreed to film at least 25% of the movie in his hometown of Bridlington. Apparently he's hoping George Clooney is recruited to play him in the film. Odds are perhaps long on Mr Clooney being persuaded to don the garish outfits Hesp became so well-known for during the tournament, although if his story has proven anything it is that there's no harm in aiming high. Oscar nominations all round we say!
Getting shirty with betting sponsors 
Back to betting and the proposal set out by Labour to ban football clubs from signing shirt sponsorship deals with betting companies should the current UK opposition ever form a government (insert appropriate joke about long odds). It follows the FA terminating its betting partnership with Ladbrokes, although that was a separate issue really. The Campaign for Fairer Gambling says it will prevent problem gambling and stop youngsters from being exposed to the the nefarious effects of betting and gambling. We'll say it again but the CFG has run the ABB and other pro-gambling lobbying groups with much deeper pockets ragged and any objective person would say it has won the public argument. Whether the government does adopt legislation targeting FOBTs or TV advertising is another matter of course, but there is little doubt the general public does not hold benign or 'open' views about our industry. As for football sponsorships, the Diary has never been convinced about how powerful they really are for the operators. The football clubs though will be worried about the potential loss of revenue. Oh for the good ol' days of sponsorless football tops…  
USP of the week (of the year actually)
With the UK market so competitive these days, everyone needs a USP to break through. Whether it is Videoslots and its Battle of Slots tournament format, or Colossus Bets' massive jackpots from small stakes, or Blackbet.co.uk's "ethnic sports betting". Yes, that is actually now a marketing 'thing'. Blackbet, set to launch on 1 October, describes itself as "a new UK and European focused ethnic sports betting brand" aimed at giving "players in our communities the most thrilling online gaming entertainment experience possible" using a "hyper focused business model".  For what it's worth the Diary thinks it's a pretty clever move on the part of Blackbet. After all, how many bookies have targeted black or ethnic monitory punters? Exactly. It will be interesting to see if the new operator has indeed identified an underserved section of the betting audience and gets the traction it will need in this notoriously tough market.
Big up to Aman the ACCAman! 
And finally, we feature Aman Dhami, tipster extraordinaire and ex-iGB staffer in his first online TV appearance providing 'Wacky ACCA' tips (from 11 minutes) and previews for the Askfans website. 'Why are you writing about Aman?' we hear you ask. Well, his nickname during his time at iGB towers used to be 'Aman the ACCAman' (there were others but we won't go there). Every Monday he would rock up and go:
"I won on my 8-fold ACCA at the weekend!"
"Brilliant, how much did you make?"
"Not as much as I thought, but that's because I cashed out with six teams winning."
"Eh…?"
Keep going Aman, those ACCAs will come in one day!
Have a great weekend!