iGB Diary: 'Soft' sites, DFS under fire, HMRC lurking and videobombing
| By Joanne Christie
Happy Friday igamers! This week we predict further clampdowns on 'soft' gambling sites, ponder DFS's unpopularity, consider whether the HMRC has a few poker sharks and giggle at a videobomber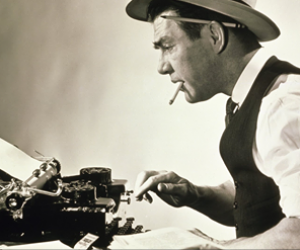 Happy Friday igamers! This week we predict further clampdowns on 'soft' gambling sites, ponder DFS's unpopularity, consider whether the HMRC has a few poker sharks and giggle at a videobomber.
Cute but deadly
Think about platypuses. Absolutely adorable, right? Ridiculous animals, with their furry little bodies and duck bills. Well, they have poisonous elbows. Poison strong enough to kill a dog. Koalas? They carry chlamydia. What the Diary is getting at, in the clunkiest way possible, is that cute things can also be dangerous. It's a lesson that can be applied to this industry as well. In many cases, it seems that the sites using the cutesiest imagery and claiming to offer the softest form of gambling tend to be the ones most likely to fall foul of regulators. A few years ago, 'soft' gambling sites would have been praised for appealing to broader demographics. But in the post-Trump, post-Brexit present, where everyone's vaguely furious and slightly paranoid, these approaches are coming under increasing scrutiny, as can be seen from the Gambling Commission's recently updated rules for operators. We must be closing in on the point that any mention of softer gambling will make a regulator's ears prick up. It's hard to shake the sense that the industry is back in the bad old days where everything an operator does is scrutinised and questioned, and the sooner some stakeholders realise this, the better.
Everybody hates DFS
DFS is the new poker. You heard it here first. Not in the sense that it's a hugely popular pastime beloved of gamblers, sports fans and those that would traditionally be less keen on gambling. In the sense that everyone in the US wants to stop any business involved in it in recent years from getting a foothold in regulating markets. Disputes over DFS led to some vigorous finger-pointing at an AGA event last week, with DraftKings CEO Jason Robins and his William Hill US counterpart Joe Asher taking verbal pot shots at one another. Not to be outdone, an Illinois lawmaker has put forward a bad actor clause banning companies that were active in daily fantasy in the state after 2015 from obtaining a sports betting licence. Anyone who has followed the industry for a few years may be forgiven if they've heard this all before. Yet unlike poker, the DraftKings and FanDuels of the world have already made a smooth transition into real-money wagering in New Jersey and beyond. Things may feel similar, but it seems unlikely it's going to be a long-running dispute.
HMRC at the table?
We all know HMRC has been on a bit of a rampage lately, hitting up contractors using dodgy tax avoidance schemes and demanding money going back 20 years. But it seems it is also keeping an eye up on the poker circuit. The most amusing part of the tale of the Revenue's pursuit of convicted fraudster Adam Lulat's poker winnings was its comment on its decision to confiscate his winnings to pay back debts incurred by a money-laundering scam he was previously jailed for. The usually serious HMRC commented that: "Lulat may have hoped that his win would go under the table, but once again we had an ace up our sleeve and it is HMRC cashing in his chips." We wonder if HMRC has some keen poker players among its ranks. After all, one has to wonder exactly how it learned of Lulat's post jail career change. Poker winnings aren't taxable after all, so it wasn't via his tax return. Big winners beware – if you've any old tax debts to settle you might suddenly find your payment timetable escalated as there may well be a tax inspector at your table.
How I learned to stop worrying…
We love a good videobomb here at iGB – one of our favourite examples comes from ABC27 news. What makes a truly beautiful videobomb, however, is when everyone involved is as oblivious to what is happening as the others. While rewatching our LAC coverage, we spotted a delegate who thought the conference wall behind us was the ideal spot to get that perfect conference snap.
We hope the picture was everything his LinkedIn followers were hoping for.
That's it for this week. See you next week!