iGB Diary: stateside betting, divesting DFS, M&A, emergencies, lottery and Ho
| By Hannah Gannage-Stewart
In this week's Diary, we talk stateside sports betting, offloading DraftStars, M&A, dubious 911 calls, lottery IP and... Ho goes!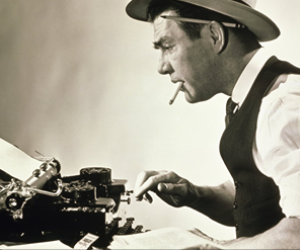 More hats in the ring
The US professional sports unions yesterday demanded a seat at the table in the unfolding US sports betting debate "to ensure that players' rights and the integrity of our games are protected". The MLBPA, NBPA, NFLPA and NHLPA said "we cannot allow those who have lobbied the hardest for sports gambling to be the only ones controlling how it would be ushered into our businesses." It's not altogether clear to whom the unions are referring – the leagues, the casinos or both – but the Diary is naturally taken aback by their perspective that the leagues' proposed 1% "integrity fee" won't do the job on the integrity front. You know, the one where they skim off 1% of everything wagered on their games, taking a third of operators' revenue  away and making it difficult for them to provide odds that are competitive to those available on offshore books, ensuring a $155bn market remains with non US regulated entities? Esteemed gambling law expert Professor I Nelson Rose crunches the numbers on the 1% tax here, resulting in a business that someone in their right mind "would never invest a cent into". And the unions throwing their hat into the ring alongside the casino operators and the leagues, state governments and others indicates the increasingly complex path forward towards a solution that all stakeholders will be happy with. But this being the US and the preponderance of states' rights there, you never thought this was going to be straightforward, did you ;-)
StarsDraft owner sells DraftStars
PokerStars owner Stars Group only completed its takeover of Crownbet and William Hill Australia little over a month ago, but has already offloaded CrownBet's DFS brand DraftStars, Australia's largest with over 100,000 active users. They may have got an offer they couldn't refuse from acquirer PlayUp, but the Diary can't help thinking it may also have had something to do with the brand being so similar to Stars existing DFS brand StarsDraft. Holding on to it would have seen them operating two brands largely indistinguishable from each in the minds of many punters, which hardly looks the best use of marketing dollars down under. That Stars decided against migrating DraftStars' 100,000-strong player base also serves to reemphasise how focused it is on sports betting in that market, which it now controls circa 17% of via the CrownBet and William Hill Australia brands. Whether it will be able to make inroads into the lead of Paddy Power-owned Sportsbet (25%) and Tabcorp (27%) given the ever-increasing restrictions in the market does remain to be seen however (for more on Australia see our recent Market Monitor – paywall).
Bigger pizza pie
This week's big M&A news came courtesy of Playtech, which is set to scoop up a majority stake of Italian operator Snaitech for a cool €846m by the end of the fourth quarter. According to analysts, the deal will double Playtech's revenue and add 40% EBITDA, with around €10m expected to be shaved off the combined business's overheads. Snaitech's profile as a traditional betting operator with a considerable bricks and mortar presence is evocative of Playtech's earlier flirtation with William Hill, the success of their online JV seeing Hills pay £424m to regain full control of its online business in 2013 after Playtech had folded in £145m of affiliate assets in 2008 for a 29% stake.Speaking to the Financial Times at the time, Playtech chief executive Mor Weizer said: "We are first and foremost a B2B business, but [buying an online gambling operator is] not something that I can rule out". Snaitech generated €890m revenue and €136m EBITDA in 2017, and was the largest sports betting operator in the dot.it market last month with 14.2% market share, and the third largest online with 9.6% (see our new Italian Dashboard for more on this). However the firm is also heavily burdened with debt, its €429m net debt currently outstripping its €413m share capital. On the whole analysts perceive the deal to be a sound one from Playtech's point of view, with potential to offset the supplier's disappointing share price performance since late last year. However, the Italian market is currently beset with unknowns including an uncertain future for betting terminals and the betting tender having been delayed until September. The onus on traditional retail products and the potential cultural differences between the two businesses, as beset the Hills tie-up, could cause issues. Perhaps Playtech learnt valuable assimilation lessons from its BGT acquisition, which the Diary understands has not been entirely smooth sailing.
What's your emergency? I'm broke
We're sure that there have been many times police have legitimately been called out to casinos, but an emergency call Ontario police received from the Thousand Islands casino was a first for the officers responding. A 21-year-old woman telephoned 911 at around 5am on a Saturday morning to say she'd lost all her money at the casino and needed help getting home. Clearly, this is an area that could really benefit from the entry to market of Uber. Fortunately, before the police arrived on the scene of the "emergency", she telephoned back to say someone had given her $20 so she wouldn't be requiring police assistance after all. It's not only in Canada that members of the public have some confusion about the role of emergency services – in February more than one UK police force issued a public appeal for people to stop calling 999 about the KFC chicken shortage. Tower Hamlets Metropolitan Police Service tweeted: "Please do not contact us about the #KFCCrisis – it is not a police matter if your favourite eatery is not serving the menu that you desire." In Manchester, police released an audio recording of a man calling 999 to report that because KFC was closed he'd had to go to Burger King, appealing for people to stop diverting their attention from real emergencies.
A postcode by any other name…
Facebook users have been quick to reveal whose side they are on after the Free Postcode Lottery (FPL) began sending out bulletins over the past couple of weeks explaining why the company is going to change its name. The site, which is 10% owned by Zeal Investments, is being sued for trademark infringement and passing off by the People's Postcode Lottery, a paid lottery based on a subscription model. One outraged FB user said, "the term postcode lottery has been around for years", and "no company should feel they have the rights to a commonly used phrase", while a number of others commented to say they'd cancelled their subscription to the People's Postcode Lottery — one saying she doesn't "play with bullies". In a blog post, FPL site owner Chris Holbrook said he'd spent a year trying to come up with a solution acceptable to People's Postcode Lottery, but so far to no avail. The site is now asking for ideas on what their new name should be.
Ho goes
Macau gambling magnate Stanley Ho will step down as chairman of SJM Holdings in June at the ripe old age of 96. The billionaire nonagenarian has elected to hand the reigns to daughter Daisy Ho and wife Angela Leong, while he becomes chairman emeritus. SJM Holdings, which Ho founded in 1962, owns 19 casinos in Macau including the Grand Lisboa. The tycoon, imaginatively nicknamed the godfather of gambling by much of Twitter today, has been easing himself out of his business empire since suffering a stroke in 2009. As well as his billions, Ho has 17 children to take care of him in his dotage. Put your feet up Stan!