iGB Diary: Stop press – igaming not the cause of child gambling or homelessness
| By Joanne Christie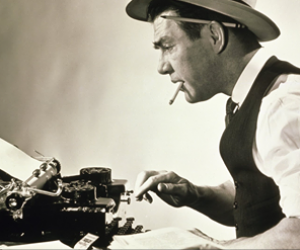 Happy Friday igamers! In today's missive we cover some positive advertising and tax news related to the sector (surprising, we know), along with a Twitter spat and a rather poorly timed furniture fail. Enjoy!
Captain Obvious to the rescue…but we'll take it
With the swing of public and political opinion against the sector spurring departing RGA boss Clive Hawkswood to tell iGB recently that if parliamentary questions about gambling continue to be off the scale "it'll reach a point where the government finds it easier to ban gambling", the sector is in pretty dire need of some positive coverage out there atm. The Diary was therefore pleasantly surprised to receive last night an advance copy of an ASA report published today that revealed that child exposure to TV ads for age-restricted products is falling fast. For gambling, this fell by 37.3% year-on-year in 2017. Gambling ads made up less than 2% of all the TV ads seen by children. The report also established that the majority of ads they had seen since 2011 were for bingo, lottery and scratchcards (see Phil Blackwell's excellent dissection of the double standards being applied by UK regulators to the National Lottery published on iGB this week). Exposure to sports betting ads also decreased from an average of one ad per week in 2011 to 0.4 ads per week. As the ASA admits, the findings background some pretty sizeable caveats though, namely "changes in marketing spend and behaviour". Ad spend has been fragmenting away from TV across online channels for many years now, and kids are of course spending more time away from The Box (that's what we used to call TVs btw) and their parents on their smartphones. As the contact who sent over the release put it, "Who'd a thunk it?" The ASA also flags up that it will report later this year on "whether the rules are working in the same way online". With Hawkswood also admitting the industry may have to look at further self-regulation here if the whistle-to-whistle TV ad ban simply leads operators to shift more of their spend there, the clock is still ticking very fast for the industry to regain control over its messaging and head off more government interventions.
Coates props up the country's coffers
When Denise Coates' pay packet was disclosed in November, among the more bizarre coverage was a column from The Guardian's Polly Toynbee linking Coates with the country's growing homelessness problem. But the revelation that the Coates family is the second biggest taxpayer in the UK, courtesy of The Sunday Times Tax List 2019, would seem to suggest it would be more accurate to suggest she could be solving the problem, not creating it. Imagine how many homelessness centres could be funded by the family's £156m contribution for the 2017-2018 tax year? Or hospitals, roads, etc. Given most of the UK's other big gambling operators upped sticks for pastures more tax-friendly many years ago, the fact bet365 remains resolutely Stoke-based is something that should be applauded. This is particularly true when one considers the name that appeared third after the Coates family, Sir James Dyson and family. After being one of the loudest pro-Brexit voices in the business community, Dyson has attracted massive criticism after the announcement earlier this month that he is moving his company to Singapore. Still, we suspect Toynbee won't be writing a column about Coates' contribution to the country's coffers anytime soon.
The world according to Daniel Negreanu
We're all used to Twitter wars breaking out between politicians and celebrities, but the poker world got its own spat recently courtesy of a somewhat ill-judged tweet from Daniel Negreanu last week. The poker pro listed five traits of the "worst kind of poker player", namely being a winner, slow, quiet, a nit or a hater. The next day he threw more fuel on the fire by tweeting that "this type of player is a cancer to poker". His views drew a barrage of angry tweets, with many commenting he was out of touch with recreational players. In a blog post, Irish poker pro David Lappin said: "I suppose my biggest objections to Daniel's tweets are that they come from a position of such privilege, are so dogmatic, possesses such a 'holier than thou' patronising tone and ultimately come from a man who lives in a bubble. He doesn't play €20 games in his local casino. He doesn't play €1/€2 cash games. He doesn't play the €500 or €1K circuit. Yet he claims to know what's best for everyone and thinks he has a right to tell other people how to act, or worse still, be." Following the backlash, Negreanu deleted the Tweets and posted a blog entry in which he admitted his tweets had been "too harsh in tone" and went on to clarify and expand on the player traits his tweet had criticised. But though he had some supporters, largely the feeling remained that Negreanu should stop giving advice to players he's out of touch with.
Playtech's bum note
Last week we were invited to the inaugural Playtech Outlook event, in which we were given a presentation surrounding some of the key developments within the company, as well as their view of the biggest talking points for 2019. The panel of bigwigs featured VP of product strategy Tony Evans, live casino innovation head Kelvin Kilminster, casino director James Frendo, bingo MD Angus Nisbet and Peter Mares, CTO of Playtech Innovation Labs. From content diversification to gamification to regulatory compliance and beyond, the team gave us plenty to think about as we tried not to gaze out the window at the view of the Thames from the Sea Containers building. Developments such as their BetBuddy responsible gambling integration remain of particular interest as the industry continues to address and refine its approach. Unfortunately it ended on somewhat of a bum note when the lead presenter's chair gave way beneath him as he concluded proceedings. Here's to hoping his coccyx have recovered in time for ICE next week!
That's all for this week folks – have an amazing weekend and see you at ICE next week!