iGB Diary: unhappy punters, law suits and Crouch
| By Hannah Gannage-Stewart
This week; bets on the Melbourne Cup, the continuing Steve Wynn saga and more Crouch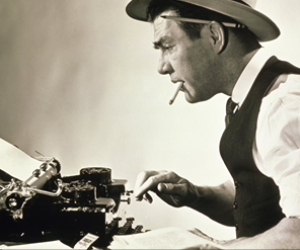 Happy Friday igamers, this week we query the Australian bookies attempts at taking bets on the Melbourne Cup, get up to speed on the continuing Steve Wynn saga and more Tracey Crouch news.
How not to impress punters Down Under…
There's debatably no bigger sporting event in Australia than the Melbourne Cup. So revered is the annual horse race that in its home state of Victoria there's even a public holiday to celebrate the occasion. It's the biggest betting event of the year Down Under, and considering Australia is regularly held to have the highest per capita betting, you'd think it would be the one event bookies would make sure they were 100% ready for. Apparently not, if the performance of the country's biggest online bookies is anything to go by. The Ladbrokes, Sportbet and Betfair sites all crashed and while the last two got back up and running before the main event, Ladbrokes did not. One Twitter user hit the nail on the head with: "Imagine not being able to have the foresight to cater for an influx of customers on Melbourne Cup Day… who woulda thought there'd be more traffic than usual. @sportsbet #shambles." Sportsbet's fail was particularly ironic given last year its chief information officer Simon Noonan gave an interview to the Sydney Morning Herald boasting about the company having coped so well with last year's event. It's hard to see what Ladbrokes' excuse might be, however, given its site also crashed last year. One would think it might have learned its lesson. One angry user tweeted: "To the CEO Once again my Melbourne cup has been ruined by Ladbrokes pathetic betting app crashing, the same happened last year and i am just wondering if you have a I T department? you might want to go down there and sack the lot of them." Australia is regularly cited as a tough market in which to gain market share, but we think the whole debacle might have revealed the magic formula – all a bookie has to do is not crash on Melbourne Cup Day. The Stars Group's Australian offering, BetEasy, was reportedly picking up 500 customers a minute in the lead-up to the race.
Crouching tiger
MP and chairman of the Parliamentary All Party Betting and Gaming Group, Philip Davies, came out fighting this week to defend himself against Tracey Crouch's accusation in her resignation letter over the Treasury delay in the FOBT stake cut that fellow MPs "with registered interests" had been behind this. Davies told Radio 5 Live he had just pointed out to Culture Secretary Jeremy Wright during a meeting in July that the decision to implement this in 2020 had already been taken. Crouch resigned last week at the supposed delay, her incendiary resignation letter claiming that, based on a study published in 2010 in Hong Kong, two people would commit suicide every day due to problem gambling until the cut was implemented. Contacted for a follow up comment on Sunday, Crouch told the station: "Philip, who I admire on many issues, is very vocal in parliament on behalf of the betting industry. On this occasion I just clearly was not as persuasive." However, given the nature of the media coverage since, much of it re-quoting the unsourced and inaccurate stat above, Crouch looks to be winning the long game when it comes to winning public hearts and minds on the issue.
Wynn win
Casino mogul Steve Wynn is back in the headlines this week after launching a legal challenge against the Massachusetts Gaming Authority. The former Wynn Resorts CEO is attempting to prevent the release of information pertaining to a sexual misconduct investigation involving him. He already resigned from Wynn Resorts in February before the casino was Wynn Boston Harbor to Encore Boston Harbor. If he manages to keep a lid on the grim details of his sexual misconduct case, Wynn won't have done too badly all in all. According to Barrons his swift exit from his namesake resort came just before shares plummeted, bagging him $900 million more than it's currently worth.
That's all for this week, have a cracking weekend!