iGB Diary: Upskilling, US buzz, awards and friendly competition
| By Hannah Gannage-Stewart
This week we discover the path between poker and Wall Street, query the Political Studies Association, buzz off ICE Sports Betting USA, and run a dispatch from Sigma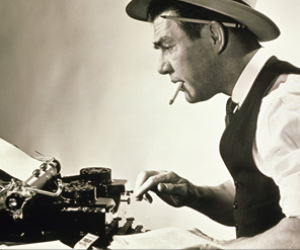 Happy Friday igamers! As this week, and month, comes to a close we discover the increasing popular path between poker and Wall Street, question the judgement of the Political Studies Association and offer a short dispatch from Sigma. Oh, and we also went to NYC this week. Enjoy!
Transferable skills
For many years the igaming industry has been lamenting the inexorable decline in poker players. Though most have now accepted online poker will never get back to its post-Chris Moneymaker WSOP heyday, many still wonder where all the players actually went. A recent Bloomberg article would seem to provide a clue: they've simply taken the skills and turned them to something more profitable. According to the article, one of the biggest exchange-trade fund (ETF) trading firms, Susquehanna, was built on the back of its founders' poker skills. Apparently they believed so strongly in the idea that card skills translated to Wall Street that they make their recruits undergo "rigorous training at poker tables" and also have annual Texas Hold'em tournaments. Some of its recruits have later gone on to set up on their own, taking the methodology with them. And over the same time that poker has gradually declined, since UIGEA, global ETF assets have risen from just over $400bn in 2005 to $4.4tr late last year, according to EY. Granted, not all of those are being traded by market makers, but still, maybe there's something to be learned by igaming firms keen to attract some new blood. Perhaps they could reel them in by highlighting the benefits learning poker would give them in terms of financial trading in future?

Dubious honours
Tracey Crouch enjoyed another pat on the back for her noble resignation as sports minister this week. The Political Studies Association (PSA) handed the MP a gong at their awards ceremony on Wednesday night in recognition of her work to introduce reduced stakes for Fixed Odds Betting Terminals. The PSA said "the judgement of the panel was strengthened by Crouch's resignation from the government over concerns regarding implementation," of the new policy. However, loyal readers may recognise some irony in Crouch being awarded the prize for Best Use of Evidence. As we pointed out last week, one of her most compelling statistics was the assertion that "two people will tragically take their lives every day due to gambling-related problems" – a terrifying statistic and one that unsurprisingly grabbed a lot of attention. However, this figure actually appears to have been pulled from research on gamblers from Hong Kong, which is problematic when applied directly to the UK. As the FT's Henry Mance pointed out on Twitter "the shortlist must have been pretty short for this one".
Stilll buzzin'
Even us cynical types at the Diary could not avoid being swept along on the Klondike Gold Rush-style buzz at this week's stellar ICE Sports Betting USA event in NYC, likened by several participants to when the dot.com igaming market was exploding in the early noughties. The deals kept on flowing while we were there, most notably involving the leagues, with MLB partnering with MGM, and then the NBA with Sportradar and Genius Sports. On panels, NBA assistant general counsel Dan Spillane and NBA players' association deputy counsel David Foster remained steadfast in their backing for a 0.25% slice of sportsbook handle to be mandated in every state. Casey Schwab of the NFL players' association was rather more philosophical regarding the challenges ahead on this front, telling the audience that he didn't really mind if his players' slice of the profits operators stood to make from their sport came via an integrity fee or any other mechanism, they just wanted to get paid. The non-exclusive nature of the NBA's third-party data distribution deal – now including Genius Sports as well as Sportradar – will most certainly form the template for all US sports. Other main takeaways? Other than no-one really knowing how the US wagering and data landscape would look in 12 months let alone five years, there will be heavy casualties among European businesses over-stretching themselves to plant a flag stateside in this initial phase. Which made the slow-and-steady approach adopted by most US gaming tribes to new gaming opportunities, which came across loud and clear on the Wednesday's tribal panel, look entirely sensible. Why risk disruption to your high-margin casino business and state-level compacts for a punt on a low-margin product which may or may not work out? Other tribes, such as Connecticut's Mohegan Sun and California's Pala (the latter of which the Diary understands has now engaged SBTech as its sportsbook platform supplier) have of course hedged their bets by deciding not to wait for regulation in their own states and to build igaming operating experience in NJ. Who's to know which approach to regulated US wagering is right for which company and will see them eventually reap the rewards, but the market opening has made it an exciting time to be covering the sector again and provided a much-needed shot in the arm to an industry looking distinctly beleaguered elsewhere. Best rumour from the event? ESPN partnering with Stars Group for sports betting. Look out for our interview series from the event coming to iGB soon.
Kickin' it
Unless you've been living under a rock, you'll already know that SiGMA has been in full swing this week, and it's certainly been a busy one. Our team visiting the event in Malta has been hard at work, attending as many meetings, stands and networking events as possible. On Tuesday, the team participated in the All-in SiGMA cup alongside 24 other teams, and it's suffice to say we had our asses handed to us, despite some strong performances from our side. Losing all four of the matches they played in may have been a blow to the ego, but the competition was fierce and they styled it out well. One event they missed, however, was the annual Malta Gaming Awards. Funnily enough, we had no idea we'd been nominated for the Best Media Agency award… which we then won. Luckily, our good friend and host for the evening, Jodie Thind, managing partner at Lyceum Media, was on-hand to accept it on our behalf.

That's all for this week, see you on the other side!