iGB Diary: US earthquake, UK gloom, Paddy steps up, naughty Neds
| By Stephen Carter
This week: mehusive news from the US Supreme Court, UK in double whammy blow, flat earth bet is back on and naughty Neds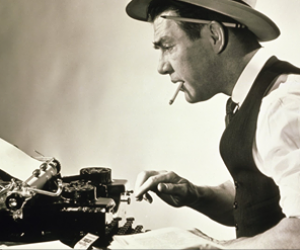 Phew, what a week igamers! This week: mehusive news from the Supreme Court that will see the opening of the US sports betting market, the UK government puts a bit of a damper on things with its 'double whamm' FOBT cap and remote tax hike, plus Paddy Power and Neds
How big???
The Diary was impressed by how fast some stakeholders were out of the blocks following the US Supreme Court's landmark striking down of the long-standing US sports betting. Taking the gold medal was Genius Sports, its data deal with the National Collegiate Athletic Association (NCAA) up on ESPN pretty much immediately following the ruling. A spokesperson emphasised to ESPN it did not include any betting rights, only for the NCAA, probably the most vehemently opposed of the leagues during the case, to come out later in the week in support of a federal framework for sports betting. Which will actually have the exact same outcome as remaining vehemently opposed to sports betting, given that a federal framework has zero chance of ever coming to pass. Among the most bullish and interesting deals announced later in the week was racing and gaming giant Churchill Downs' with SBTech to start up real-money igaming and sports betting, starting with NJ and Pennsylvania. CDI's multi-state network of off-track betting facilities and advance deposit wagering business – the most widely legal and available form of online gambling in the US, currently offered in more than 30 US states – offering potential for SBTech to add sports betting in facilities and online as regulation allows. Churchill Downs also recently disposed of its social business for $900m, suggesting it will be throwing plenty of money behind the real-money push. Chuchill Downs' biggest rival in the US online horse wagering market in the US is of course Paddy Power Betfair-owned TVG. Along with William Hill, which runs 109 Nevada books, Cenkos analyst Simon French reckons the company will following the FOBT depth charge this week "focus on potential upside from sports betting". Stateside, casino groups with exposure to numerous states such as Boyd and Penn National are however seen as the best positioned to capitalise. The momentum for overturning PASPA provided by some of the leagues softening their position, public opinion swinging in favour and the casinos and other states joining the case has been well documented. Perhaps less so the role played by those in New Jersey that got the juggernaut moving in the first place, from Senators Ray Lesniak and the late Jim Whelan, to ex-Governor Chris Christie, Dennis Drazin of Monmouth Park, lobbyists Joe Brennan and Bill Pascrell, to name but a few. DFS' blurring of the line between skill and gambling and state legislatures'regulation of this also helped soften hardline attitudes towards real-money wagering. And hopefully the scramble to get sports betting up and running will also help give a much-needed push to the state-by-state roll-out of igaming, stalled at just three states until Pennsylvania this year.
With a bump
Later in the week, of course, several of those companies whooping at the SCOTUS decision found themselves broght back down to earth by the UK government's announcement following its Triennial Review that it would not only slash the max stake on FOBTs to £2 but would look to cover the resulting £400m black hole in the public finances by hiking the remote gambling tax. All remote operators will also under supervision of the Gambling Commission have to bolster age verification rules and set limits on consumers spending until affordability checks have been conducted. It's fair to say the outcome couldn't actually have been much worse for the big multi-channel guys in the UK, with significant job losses and a 66% reduction in profits, according to Paul Leyland at Regulus Partners. But as the operators themselves and many industry commentators have acknowledged, the decision has finally removed the uncertainty over exactly what was going to happen and the industry can now move on. The LBO sector – which was seeing shop numbers spiral downwards until the loophole of being able to offer casino games on the terminals saw it become fixated on these – to reinvent itself, work hard at improving their core business and build sustainable businesses which aren't just waiting for the sledgehammer to come down, which is the uncomfortable state of limbo UK bookies have had to exist in the past few years. Having less shops to compete against on the high street together with a renewed focus on the content and product should also eventually boost betting turnover per shop once the multi-channel operators have got through the painful transition back to a betting-led model over the next couple of years.
Paddy Power steps up to flat earth bet
Following on from last week's musings about none of the bookies being prepared to offer a Grimsby man odds on whether or not the earth is flat, Paddy Power has reportedly done a U-turn on the matter. According to the Grimsby Telegraph, following widespread media attention, the bookie agreed to offer local man Gerrard Gallacher 200/1 odds on the earth being flat. Unfortunately, the flat earther is still not happy, describing the odds as an "absolute joke" that isn't worth more than a £1 flutter. "We're talking an absolutely huge question, we're playing with humanity. It should be like 5,000/1, 10,000/1 realistically, shouldn't it?" he implored the local rag. Paddys has also put a stipulation that NASA confirms the earth is flat, rather than that "within five years a politician, scientist or official will announce to the world that the earth is flat", which was the bet Gallacher has been asking Sky Bet for last week. No matter what odds it offered, we doubt Paddys is too concerned about losing this one.

Naughty Neds
Aussie sportsbook newcomer Neds is no stranger to controversy when it comes to its advertising – in fact Australia's Advertising Standards Board banned two of its ads within a month of its launch late last year. But its latest run-in with authorities over advertising sets an ominous tone for the rest of the industry Down Under. As we reported recently, there is some concern that changes this month to the state's Betting and Racing Act 1998 will have far-reaching consequences, making it impossible to advertise inducements if someone in NSW can see the ad — previously the stipulation had simply been the NSW resident couldn't act on the ad. Liquor and Gaming NSW prosecuted Neds under the old rules and fined the bookie $18,000, but if the news release afterwards is anything to go by, the regulator is chomping at the bit for the chance to put its new powers into effect. "While this case needed to be prosecuted under the laws that existed when the offences took place, new laws will ensure operators will incur substantially higher penalties for irresponsible practices," Liquor and Gaming NSW Deputy Secretary Paul Newson said. "Under the new laws, maximum fines for offering unlawful inducements to gamble have been increased tenfold, and directors of wagering businesses can be held personally liable and criminally convicted for gaming offences." If the regulator starts going after every Australian sportsbook with a sign-up or bonus offer that can be seen by a person in NSW, the coffers will likely be so full NSW won't even need to bring in a point of consumption tax.
See you next week, igamers!