iGB Diary: Western bloc, crypto addicts, poetry and charitable intentions
| By Hannah Gannage-Stewart
This week we query the GDPR clampdown on US websites, talk crypto addiction, get poetic and celebrate altruistic endeavour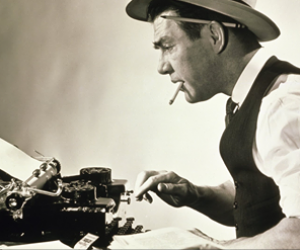 In this week's missive we query the big-brother-esque clampdown on US websites since GDPR came in, take a look at the rise of crypto addicts, award iGB's inaugural poet laureate, and meet an affiliate on the path to total altruism…
The Western bloc
GDPR finally took effect last week, preceded by a flurry of emails the night before from companies informing us we had to opt in if we wanted them to continue to contact us. Or opt out. All very confusing, to the point that purging our inbox by ignoring all of them quickly became the most attractive option. Anyway, what we weren't expecting from GDPR was to be blocked from viewing news sites on the other side of the pond that we had never even registered with and therefore sent any personal data to, such as the Press of Atlantic City (see below). Uncertainty as to how the GDPR applies to US companies has probably resulted in the POAC's sledgehammer-to-crack-a-nut approach, but the Diary is pretty peeved at the timing given the veritable tsunami of activity and news stateside unleashed by the jettisoning of PASPA by SCOTUS a few weeks ago. So do we start frantically emailing all these sites individually, or just wait to see if common sense prevails and hope they lift the block once they are confident of their approach? Actually, that's not really a dilemma. Path of least resistance every time.
Crypto addiction on the rise
For those of us who haven't gone crazy for cryptocurrencies and are sick of the constant stream of ICOs and press releases declaring cryptocurrency to be the perfect fit with igaming, it's not that much of a surprise that people are apparently becoming sick from trading cryptos. That's the word from rehab clinic Castle Craig in Scotland anyway. According to the clinic, it has been receiving requests for help from crypto addicts and is now treating patients for the addiction. Despite press reports to the contrary, however, it has not in fact opened a new centre or started a new course of treatment for those with crypto problems, it's simply treating them as part of its intensive gambling rehab programme. It seems that the clinic views obsessively watching one's eToro account for price fluctuations as akin to any other type of gambling addiction, a fact that is telling in itself. "Cryptocurrency users can get hooked by the volatile fluctuation of prices online which creates a 'high' when they buy or trade a winning currency. This can be exciting but also addictive and, like gambling addiction, can be financially disastrous," says the clinic. Maybe instead of constantly lambasting the gambling industry for not being responsible enough it's time the mainstream press starting asking if crypto trading should come with more warnings.
Poetic licence
The Diary has oft remarked upon the creative dexterity of our industry's PR output but rarely do we happen upon the lyrical mastery demonstrated in Maltese sports book Yobetit's latest press release. The story, though frankly it's beside the point, was that Yobetit had picked up no less than four awards at the Malta iGaming Excellence Awards (MIGEA) last week, including; Online Betting Platform of the Year, Ambassador of the Year, Company of the Year, and Online Lotto Product of The Year. The writer behind this frankly award winning piece of PR was obviously still basking in the afterglow of the win because out of nowhere, amid an otherwise fairly standard piece of PR, came this standout stanza: "As the sun dipped under the horizon, laughter and celebration echoed in the night. Darkness blanketed the sky and Yobetit sparkled exceptionally bright." Moving isn't it? If that doesn't paint enough of a picture for you, here's the team picking up the company of the year gong.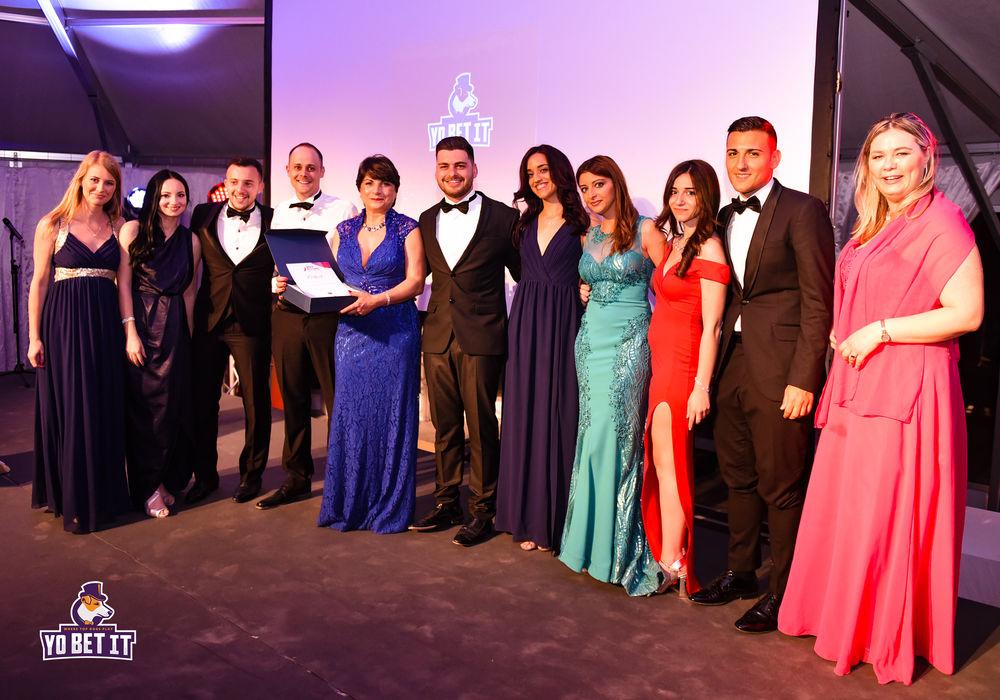 Giving it all away
Finally this week, we were struck and not a little moved by Catena Media founder Erik Bergman's announcement in a widely shared video that having immersed himself in charitable work after making his first $15m a couple of years ago, he had the revelation that: "I should make money but I should give everything away, every little penny. I quit my job. I quit everything with my previous business. I am all in on this." Bergman has spent $900k on a domain, Great.com, which he describes as "a truly controversial charity about making money and giving it away". The Diary salutes Erik and wishes him all the best in his new venture. Those wanting to find out more should visit Great.com – the Diary unfortunately couldn't as it was also blocked from accessing this domain. Nothing to do with GDPR this time but same outcome. Oh well, have a great weekend igamers.