iGB Diary: Yoghurt as Nutella, Winkelschleifer and dingers
| By Robin Harrison
Happy Friday igamers! This week the Diary ponders yoghurt in the packaging of Nutella, illegally parked Ritz-Carltons, then grinds out a result in Austria and screams for some dingers.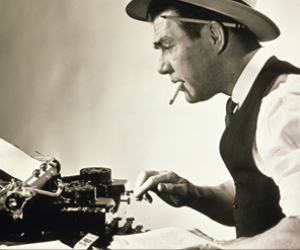 Happy Friday igamers! The Diary makes a temporary return to the iGB site this week, you lucky bunch! This week it ponders yoghurt in the packaging of Nutella, illegally parked Ritz-Carltons, grinds out a result in Austria and screams for some dingers.
"Selling yoghurt in the packaging of Nutella"
If ever there was a perfect example of frivolous litigation, a recent claim against Lottoland down under would have to be it. A punter known only as Mrs B lodged a case with the Northern Territory Racing Commission claiming she was owed winnings of AU$126m from the lottery betting operator. In January of last year, Mrs B placed a bet on Lottoland's THU jackpot, one of the financial markets-based products the operator had launched after its usual offering of lottery betting was banned in Australia. Mrs B had used the winning numbers for that night's Powerball and stated she believed she had been betting on that draw. She therefore concluded that Lottoland owed her $126m, rather than the $15 she won in the jackpot she actually placed a bet on. The complainant appeared to think it was irrelevant she had placed the bet AFTER the Powerball draw in question. She apparently also thought it wouldn't come up that she'd actually emailed Lottoland earlier in the month to ask where the lottery betting products were and received a response stating that all of its products were now based on financial markets. Instead, she stuck with her story that she thought she was betting on Powerball because Lottoland used a similar logo – Lottoland disputes this – and that the company misled her in a manner she described as like "selling yoghurt in the packaging of Nutella". The truly bizarre part of the case, in which the regulator unsurprisingly decided against Mrs B, is that it isn't even the first such claim. In early 2019 the NT Racing Commission also ruled against a punter who wanted Lottoland to pay him US$50m for a bet he placed on the US Mega Millions after that draw had happened. Working in Lottoland's legal team must certainly be interesting…
Grinding out a result
To Austria where the country's financial fuzz have been on something of a winning streak since January, confiscating 660 unlicensed gaming machines, the majority of them from the mean streets of Vienna. Not to be outdone, the city of Linz has also reported a spike in illegal activity, with one particular restaurant, the subject of seven raids by the
Finanzpolizei
in as many weeks, being relieved of 20 machines since May. By all accounts the apparatus didn't go quietly – hardly surprising as they were secured to the ground with threaded rods and industrial-strength fasteners – and required the services of a specialist locksmith wielding an angle grinder, or
Winkelschleifer
to him or her. A small breadcrumb of comfort for any local unlucky enough to be snarfing their schnitzel when the cops struck: the shattering sound of metal on metal would at least have drowned out any piped Schlager music that happened to be playing.
Dingers! Dingers!
The battle over betting data – hitherto fought mostly between rival data suppliers – took a new twist this week, when footballers threw their hats into the ring as they gear up for a lawsuit arguing their stats were sold without their consent. But the debate entered brand-new territory when Massachusetts lawmakers passed an amendment to a proposed sports betting bill, contending that athletes using performance-enhancing drugs would violate gambling laws as the state Gambling Commission owned player biometric data. The Diary wonders where the data debate will go next. Maybe sports leagues will reveal that they have a right to all of our personal data. Amid the outlandish Simpsons predictions that have turned into reality this year, would anyone be surprised if Major League Baseball was really spying on us all? But do we want to know the terrifying truth about why, or would we rather watch Mark McGwire sock a few dingers?
Illegally parked Ritz-Carltons
We end in the States, where William Hill US chief Joe Asher took exception to the New York Times quoting offshore sportsbooks in a story about the effects of novel coronavirus (Covid-19) on the industry. That's obviously understandable, and New Jersey has been particularly aggressive in looking to stamp out this practice. Yet not everyone agreed. One professional bettor railed against Asher's disdain. He claimed the CEO's comment was like "Joe's Roadside Motel b****ing about an article mentioning the Ritz-Carlton". Ouch. Of course, any Ritz-Carlton you come across will have a book full of permits allowing it to be there, whereas the offshore books… Well, the Diary has yet to stumble upon an illegally parked Ritz-Carlton. Maybe they're all moved on quite quickly when that scenario arises. We don't know. Frankly we don't want to know. The timing is interesting, considering the American Gaming Association last week released a study claiming there was significant confusion among punters as to what sites are legal, and what sites aren't. This found that 52% of US adults polled gambled with illegal sites – though 55% of this number claimed to be unaware their providers were not licensed. As for the other 45%, it appears they are comfortable in the knowledge. The commenters tended to claim legal operators' odds are not as attractive, or that accounts were limited too quickly, but again these are things that tend to not be a concern for the garden-variety offshore providers, since they are unencumbered with regulation. Having said that, the same survey also showed average spend with these offshore brands was down 25% in states that regulated sports betting. So swipes at legal providers aside, these may eventually be the only show in town. That's your lot! See you next week, when the Diary will return to its usual home in the Something for the Weekend email.