iGB Diary: $106bn fake news, trust-fund babies, locusts, behind the times, surviving ICE
| By Stephen Carter
Happy Friday igaming peeps! This week: billion dollar fake news, trust-fund babies, a plague on your pitch, behind the times and ICE survival guide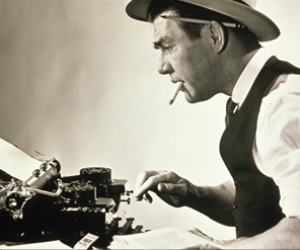 In this week's last Diary before we descend into the madness of ICE and LAC, the industry rues $106bn fake news, even locusts can't resist the World Cup, igaming now lagging behind darts and F1 on the equality front, and ICE survival guide
Billion dollar fake news
This week was the best week ever for the global igaming industry, after it almost tripled in size thanks to just one player — Saudi Arabia's Crown Prince Mohammad bin Salman, who lost a whopping US$106.7bn in one night of online poker, basically the entire sum recovered in his anti-corruption drive. Sound believable? Of course it doesn't. But that didn't stop Indian news agency Asian News International on Wednesday running a story about it — and several other sources picking it up. According to the "news" agency, bin Salman confessed the loss to Saudi Arabia's Consultative Assembly, blaming it on a "series of unbelievably shitty hands" and saying he only meant to play "one quick game of Texas Hold'em but got sucked in and the next thing I knew it was 5am and I was $106.7bn down". As journalists we know there's pressure to get news out quickly, but a quick google of the size of the online poker market should have tipped anyone off that this story wasn't true. Or maybe a second's thought as to whether or not a crown prince would use such language? Or whether or not poker sites are actually set up for late-night billion dollar deposits? At first glance the tale might have been click-bait, but considering it's since been taken down by everyone who ran it (apart from satirical site Pan-Arabia Enquirer, of course) one assumes someone actually had to point the flaws in the story to the agency.
Moving on
Since it was leaked last week that new culture minister Matthew Hancock wanted the max FOBT stake currently under consideration by the triennial review to be fixed at the lower end – £2 rather than £40 – "because it takes money from reasonable, mature betting, like on the horses", the bookmakers and their trade body the ABB have been on the counter offensive. Will Hill boss Philip Bowcock disagreed, arguing that the shop closures resulting from a £2 max stake would result in the loss of tens of millions in annual income for racing given each shop pays £30,000 in media rights. Indeed, while Hancock's assumption that the money spent on FOBTs would flow into betting on the horses instead seemed a little naïve and oversimplistic at first glance, it's hard to disagree with the point made by Greg Wood in the Guardian this week, that they have two choices at this juncture: "They can carry on as they are now, whining about the injustice of it all like trust-fund babies who suddenly need to get a job. Or work much harder, at what was their core business for decades until the machines came along. I think I can guess which option their shareholders would prefer." This echoes a point made by the Diary some two years ago: "Beyond the highly negative impact FOBTs have on the sector's image and the margins they generate, are they really the best content bookies can provide to punters?" The combination of higher margins from having less shops to compete against on each high street with a renewed focus on the content and product could potentially boost betting turnover per shop well above current levels and what they pay to racing via the levy. Surely time to focus on this and move on, the Diary thinks.
A plague on your pitch
Sports betting operators are positively salivating at the prospect of the opportunity presented by this summer's World Cup, which as Simon French pointed out in our predictions feature is "set to be the most glorified sports betting event of all time." However, the Diary was shocked to read this week that the event could be "ruined". No, not by another dire English capitulation by the quarter final stage, but by… locusts. According to Pyotr Chekmarev, head of the agriculture ministry's crop farming department: "The whole world is coming here. Football fields are green. Locusts love it where there is lots of green. How would they not come to the place where football is being played?" Quite. The Diary is kinda intrigued to see how condemning the silky skilled maestros from the world's top teams to playing on bobbly pitches stripped bare of grass could advantage the less fancied outfits (game of hoofball anyone?). Iceland at 10-1 to overturn Argentina in the first round suddenly looks a whole lot more attractive once you bring locusts into the equation ;-)
Behind the times
When the Professional Darts Corporation (PDC) and Formula One expressed concern over the exploitative nature of promo girls at their events, the sense that the gambling industry should also take a long hard look at itself was hard to shake off. Both organisations have taken the decision to stop using promo girls (known as 'walk-on' girls at the darts and 'grid-girls' in racing) at their events. The PDC took its cue from broadcaster ITV at the end of last week, with F1 labelling the practice "at odds with modern-day societal norms" a few days later. The move hasn't been without push back of course, Bernie Eccelstone, articulated his disapproval for the ban with this slightly baffling analogy: "We might as well say we don't want people to go to a fashion show because, basically, that's what happened". It's a tenuous argument at best, but particularly shaky from a man who believes women should dress like domestic appliances. There have been mixed reactions from former grid girls; Melinda Messenger sees it as a welcome move away from regarding women purely as ornaments, while others argued its an unjustified attack on both their livelihoods and their life choices. The Diary sympathises with both sides (not you Bernie, we're not sure what you're on about) but it's hard to deny the sense that attitudes to women are taking a decisive turn for the better. Aware of the gambling industry's longstanding use of, often scantily clad, promo girls, Clarion has called for exhibitors at this year's ICE to be mindful of the way women are represented. Let's face it, lagging behind the darts and F1 on the equality front would be a pretty damning indictment!

ICE survival guide
It's tempting to assume that veterans of gambling megashow ICE Totally Gaming will have developed their own survival methods for the marathon exhibition and booze-fest. However, it's similarly likely that they've been so drunk /exhausted that any learnings are forgotten by the end of each show. For the newbies out there, no amount of warning by colleagues or absorption of the pre-show hype will prepare you. Fear not gamers! Gamevy co-founder Helen Walton has learnt her ICE survival lessons the hard way and prepared a nifty guide for those of you too chicken to do the same!
See you next Friday, igamers!